'Bro Said Global Warming': DoorDash Driver Drags Person Who Only Ordered Skittles in Video
A DoorDash driver from New York went viral after he complained about a customer who only ordered a single bag of Skittles.
The driver, who goes by @abdulfromthecut, uploaded his response in a video to TikTok which received more than 948,000 views and 2,200 comments in two days.
In the video, the TikToker explained that he was working and got a DoorDash order at 10 p.m. But as he sat in his car, he showed the only item that the customer ordered: a bag of skittles.
"I'm out here doing DoorDash at like 10 o'clock at night and I kid you not, I swear to God, this is what this person orders," the TikToker said in the video as he sits in his car.
He then takes a pack of Skittles out of a Walgreens bag and begins to comment about the person who ordered.
"One f**king Skittle, like he must be high as hell," he said. "This is what is causing the f**king global warming."
The delivery driver said in the video that he wasn't complaining because at least he made money off of an easy job, but he said it was people not wanting to go outside that are the problem.
DoorDash, along with most food delivery services, adds various fees to orders, sometimes including a delivery fee. While fees do vary depending on the restaurant, all customers must pay service fees, applicable taxes, and a gratuity for the driver.
According to the website, DoorDash also sometimes tacks on an additional fee if orders do not meet the minimum price and demand is higher than average.
Some regions do offer a DashPass that offers a $0 delivery fee for all orders as well as reduced service fees for restaurants that are included in the program. A DashPass costs $9.99 a month.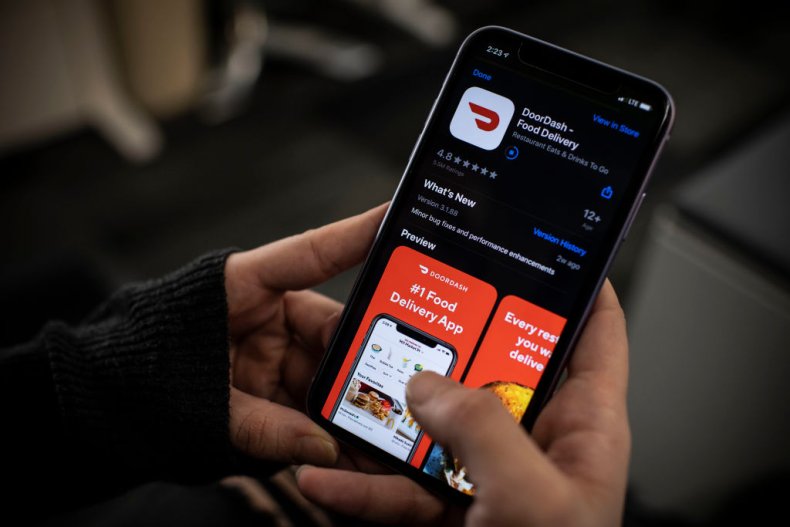 In the comments of the TikToker's video, many joined in to make fun of the customer's unusual order and some mentioned that the customer definitely paid more than they would have if they went to the store themselves.
"$8 fees w/o tip for a $2 dolla bag," one user mentioned in the comments.
"Bro said global warming," another person quoted from the video.
"Man just paid $15 for a small bag of Skittles probably lmao," another user wrote.
But some users suggested that maybe the person had a strong craving for Skittles but had COVID and didn't want to leave their home.
"Maybe they had COVID and was just craving the sweets," one person wrote.
Others said the customer could have also been a pregnant person who was just really craving Skittles and didn't want to drive to buy it.
"I'm pregnant and have cravings sometimes that I just can't fight off and I feel like people need to mind they business," one user wrote.
A few more users chimed in on the comment and joked that they did something similar for a Butterfinger bar, another for a vanilla frosty from Wendy's.