'Broad City' Series Finale: 5 Funniest Moments Over the Years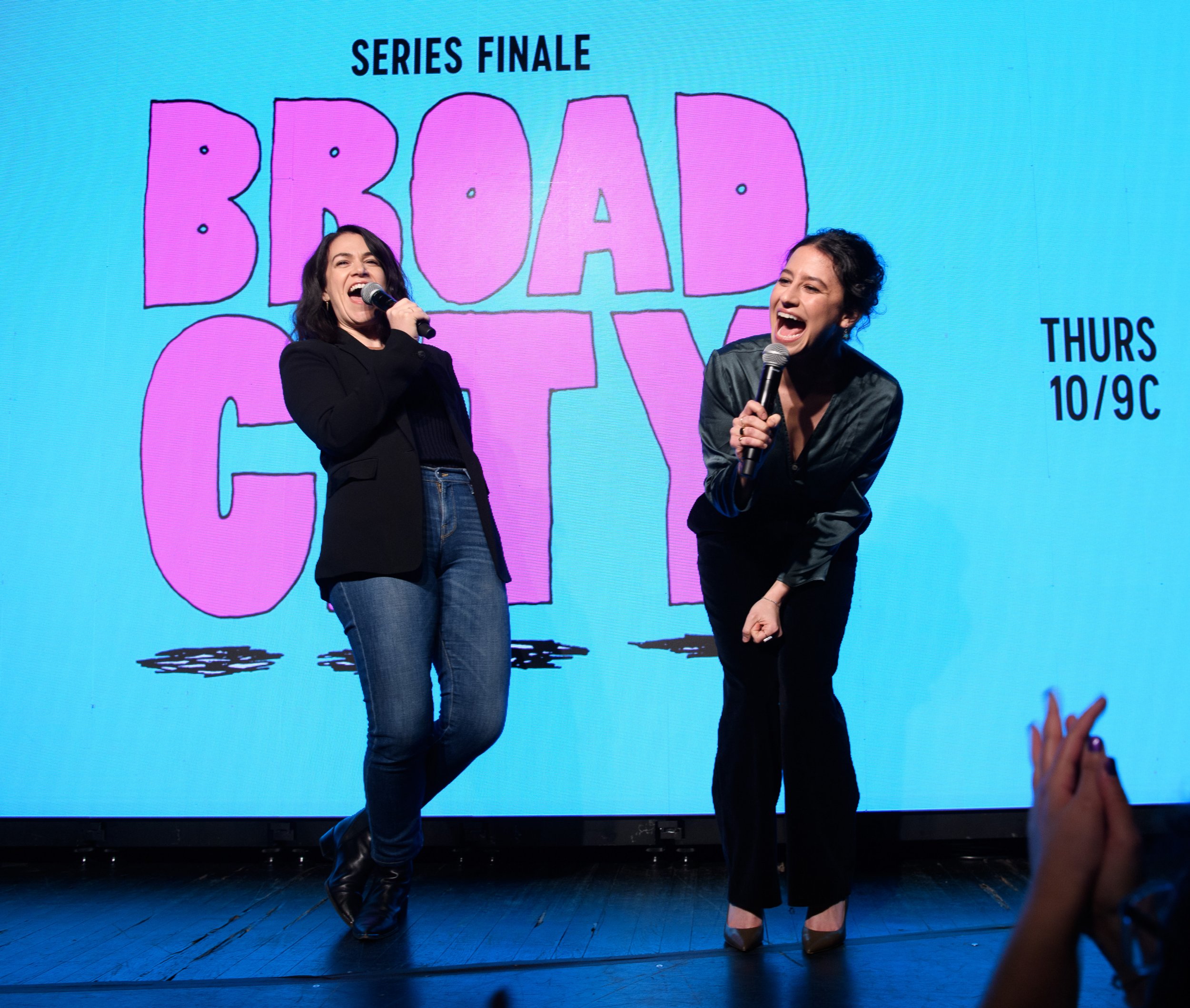 Broad City's Season 5 finale will be an emotional one for fans as the Ilana Glazer and Abbi Jacobson-led comedy series gears up to make its last hurrah Thursday on Comedy Central with a series finale fans will likely never forget.
Broad City, first a beloved web series, became a cultural phenomenon following its January 2014 debut. Created by Glazer and Jacobson, the show follows best friends Ilana Wexler (Glazer) and Abbi Abrams (Jacobson) as they navigate the ups-and-downs of living in New York City in their twenties. The show has spawned popular sayings including Ilana's "yas kween" catchphrase and pop culture memes. Its featured high-profile guest appearances from Hillary Clinton, Shania Twain, Kelly Ripa and executive producer Amy Poehler as well. More importantly, it allowed the world to understand the true meaning of friendship.
Over the course of Broad City's five-season run, Ilana and Abbi have faced a series of shenanigans. While it might be stressful or mind-blowing for the dynamic duo during the moment, it has served as a great source of comedy for the show's devoted fanbase. It's hard to pinpoint the funniest moment overall from Season 1 to Season 5, but here's a list of five of the funniest moments to surface throughout the entire series:
Season 3, Episode 1 — Ilana's Chain Get's Stuck to a Truck
In Season 3's premiere episode "Two Chains," Abbi and Ilana suffer from wardrobe issues as they're trekking across the city to attend a friend's gallery opening. Abbi's newly purchased shirt has a sensor still attached to it, which Ilana later pops open and causes the ink inside to destroy a piece in their friend's gallery. However, what's funnier is what happens during their search for a public bathroom. The girls find a porta potty, which Abbi goes into first. Ilana waits for Abbi behind a truck, but the porta potty is then moved by a construction vehicle. Abbi makes it out safely and the pair sit down behind the truck to recuperate. As the truck starts to move, Ilana realizes her chain got caught on the truck. Abbi subsequently chases after Ilana until the truck eventually stops. This moment, while hilarious, showed a true dedication to helping a friend out in their time of need.
Season 1, Episode 10 — Ilana Suffers From Allergic Reaction
Ilana is 100 percent committed to supporting Abbi on her 26th birthday that she eats a ton of shellfish despite being allergic to it. She claimed to be "a veteran of this game" and have "three to three and a half servings of shellfish" left in her before her throat begins to "close up." Ilana still tried to power through the pain, but Abbi wanted to ensure her pal's safety. Abbi took out Ilana's EpiPen and attempted to stab her friend with it, but she accidentally stabbed herself and gave herself an adrenaline boost. She ultimately carried Ilana out of the restaurant and got her to the hospital.
Season 4, Episode 4 — Abbi Kills Her Boss's Cat
The beginning of "Mushrooms" started in a very silly and light place as the girls go on a shrooms trip, which features Broad City's first foray into glorious animation. All fun and games come to an end when Abbi gets a call from her new boss Dara (Wanda Sykes) on the weekend. Dara requested for Abbi to pick up macarons for her wife's party, which she agrees to do. Abbi and Ilana are asked to stay, but things go awry when they separate. Ilana is asked to partake in a threesome with an experimentative couple. Abbi, however, realizes her shrooms trip is no longer fun anymore when she locks herself in Dara's study. When Dara later enters, Abbi discloses the truth. Dara was OK, that is until she realized that Abbi accidentally killed her cat, Amanda.
Season 1, Episode 1 — Abbi and Ilana Clean a Stranger's Home
In Broad City's debut episode "What a Wonderful World," fans get their first glimpse into the crazy shenanigans the girls frequently get themselves into. This time around, Abbi and Ilana did whatever it took to earn fast money for Lil Wayne tickets. The duo agrees to clean the apartment of David (Fred Armisen), a middle-aged man who talks like a "wittle baby," for $200. The catch is they have to clean David's place while stripped down to their underwear. They never earn the cash, so they steal items from his apartment instead.
Season 2, Episode 5 — Ilana Discover Abbi's Secret Identity
In "Hashtag FOMO," Abbi and Ilana are on the hunt for the best party in the city after leaving a somewhat dull party at Trey's place. Toward the night's end, Abbi—who is blackout drunk—takes Ilana to a speakeasy and introduces her to her alter ego, Val. Ilana learns that Val has been a regular at the speakeasy for 3 years. Val sings jazz and smokes cigars, but she ultimately proves to be the life of the party. #FOMO.