Broadcasters Told to Stop Perving on Female Surfers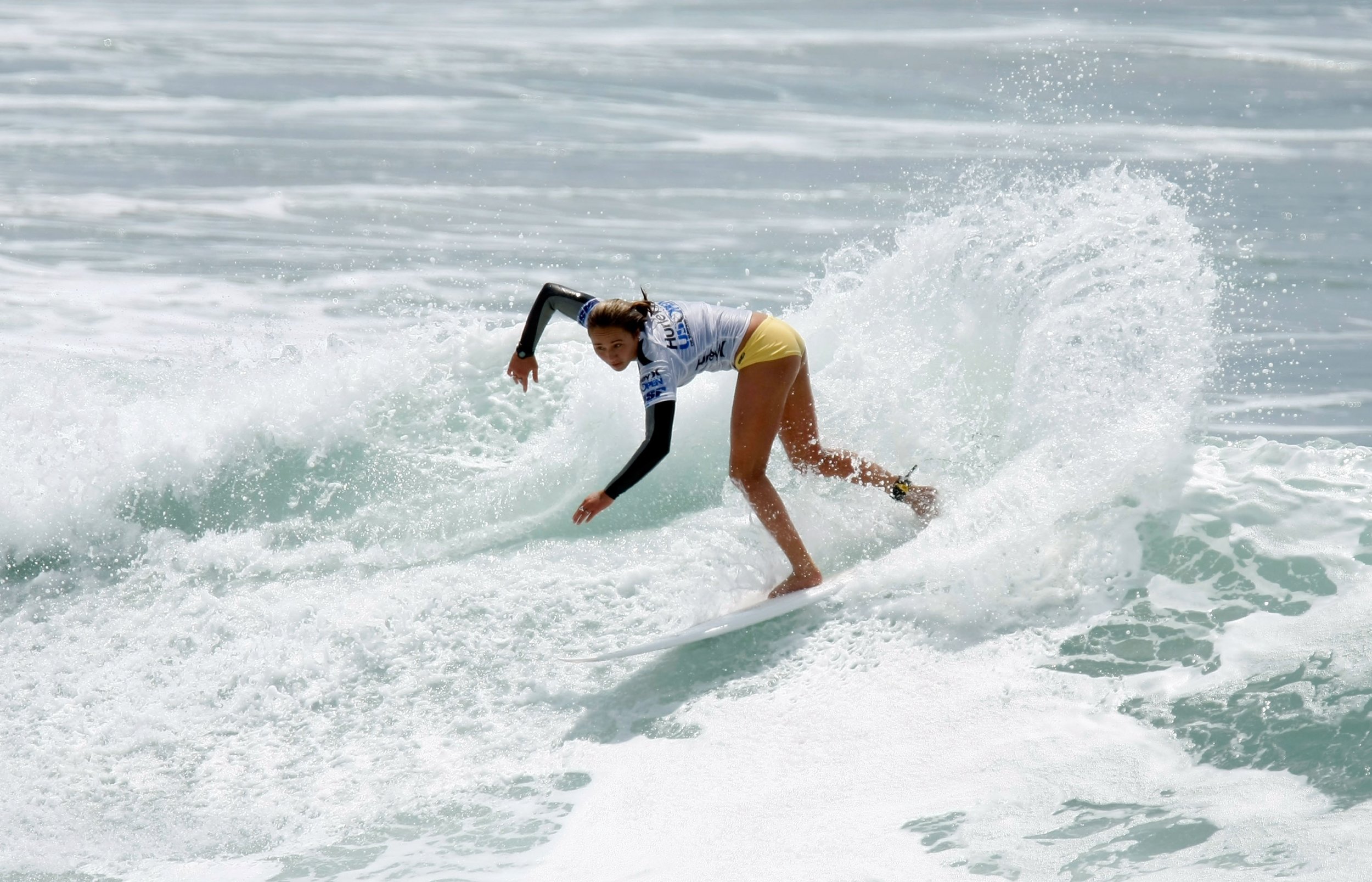 Broadcasters of the World Surf League (WSL) have been instructed to focus on the action rather than on female surfers.
According to Stab magazine, the organization has asked broadcasters filming its events not to zoom in on competitors and in particular to avoid close-ups of female surfers wearing high-cut bikini bottoms.
When the WSL met on the Gold Coast, Australia, earlier this week, sexual harassment was among the topics on the agenda in the wake of the #metoo campaign.
While a number of female surfers normally wear shorts during their heats, others opt for bikini bottoms and the organization wants to ensure attention is directed away from the surfers' backsides.
According to the report, women who surf wearing shorts will feature larger on screen than those wearing bikinis and all camera operators have been instructed to "exercise discretion" while shooting the women's heats.
"Cinematographers must be careful to be zoomed out during bottom turns or duck dives," the magazine stated.
"A live broadcast means there's no time for editing so all camera operators need to use common sense when shooting. That means wide shots of any competitors in skimpy swimwear."
Surfing has not yet been tarnished with the allegations of sexual misconduct that have afflicted other sports, and the WSL indicated its decision was motivated by a desire to uphold its standards.
The organization told Australian news site news.com.au that it "regularly trains its staff in code of conduct and employee enhancement programs. We hold our staff, content, and organisation to high standards across the board".
In July last year, the WSL appointed Sophie Goldschmidt as its chief executive, joining the 7% of Fortune companies – the largest businesses in the U.S. – to have a female in the role.
However, women surfers still receive 40% less than their male counterparts for winning a competition.