Jerry Herman was in the top tier of Broadway composers in the latter half of the 20th century. He had three megahits—Mame and Hello Dolly! and La Cage aux Folles—one cult favorite—Mack and Mabel—and a boatload of hummable songs. Now Herman is the subject of a charming tribute, You I Like: A Musical Celebration of Jerry Herman, which has been conceived, written and directed by Andy Einhorn.
Einhorn has been musical director and/or conductor for eight Broadway shows, included the 2017 revival of Hello Dolly!, which starred Bette Midler and, later, Bernadette Peters. Talking to Einhorn, one notes very quickly that putting You I like together was clearly a labor of love and and he is ready, willing and able to give a master class on the art and craft of musical theater. He told Newsweek that "I'm happy to espouse any information about Jerry Herman or the musical theater in general."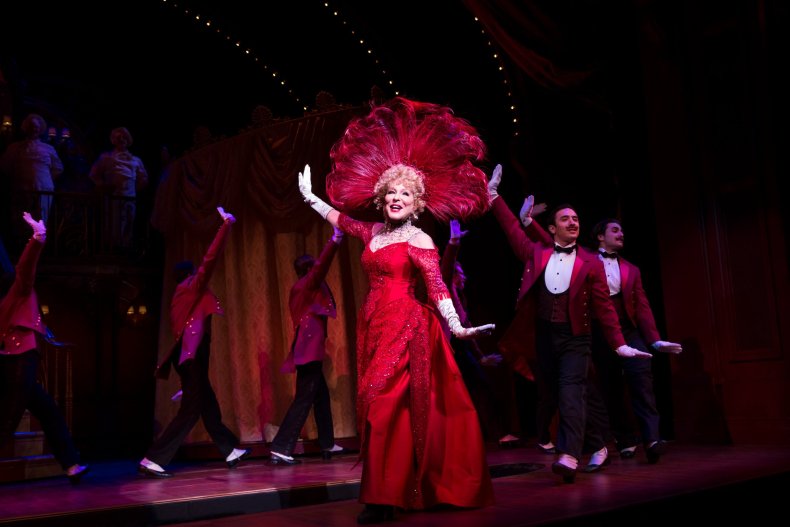 A musical director often overlaps with conductor, and it is one of the more under-sung if not unsung jobs in the theater. "Most often times the conductor is the music director and vice versa," he says, "but here's how I would describe the job: By day, in a rehearsal room, you are music directing the show; by night, you are conducting the show."
And the job changes depending on if it is a new play or a revival. "With a show like Dolly, you're starting with an existing score. But it was obviously being tailored to the performers that we had, as well as with a choreographer. And we were doing different dance music. So that stuff was all new, but also because we were redoing the orchestrations in a lot of ways. The DNA was there, but we were creating our version of it.
"When you get into previews is really the sort of hairiest moment as it were, because you're rehearsing with the cast by day, and any changes that are affecting the music, you have to figure out how you're implementing that in with the orchestra. Sometimes you get lucky and you get to have an hour-long band rehearsal before a preview. So this way, you can rehearse those changes. Sometimes if it's, you know, just cutting two measures, you put notes on everybody's stand and you pray that they all read them before the performance. But once the show is open, it's pretty much frozen."
Unless you have a cast change, which happened when Bernadette Peters took over for Bette Midler.
"We obviously were changing the keys for her, because she and Bette are very different singers. And so at that point, you know, we did have another set of orchestra rehearsals with Bernadette so that we could really make sure that the charts sit well for her voice."
And this is relatively calm when compared with a new Broadway musical—Einhorn has worked on several, including Cinderella, Holiday Inn, and Bullets Over Broadway—where songs get inserted, revised, removed, and reinserted and revised again, among other things.
All that experience comes into play in You I Like, Einhorn, for which which Einhorn is a true hyphenate. He conceived, wrote, produced, narrates and performs in it. Here, however, the only music is Einhorn at the piano.
"We really wanted to make it more of an intimate evening. Unless you were going to have the band in the shot, I never wanted to go back in and overdub the music because then to me, that feels false to what you're actually watching on the screen.
"And what I feel these performers do is bring the songs front and center. And I felt ultimately, I didn't need more than a piano. But to me, the way I play, it's important to bring out the orchestral colors, so that when you're hearing a song like you're aware that there would be trumpet playing, and if I play it appropriately and correctly, you should almost implicitly hear that in the way that it's being played.
"As a music director, I see structure very clearly. But it was also fun to sort of go to the other side of it and say, 'OK, if I'm having to put together an evening, here's all the songs, how am I stringing them together?' You know, what's the throughline of the messages of the show? It was really important to hit on the themes that I found prevalent in Jerry's work rather than doing: And then he wrote Mame, and then he wrote Mack and Mabel.
"We've all seen those versions."
In addition to his hits he had two flops that people still talk about. Mack and Mabel is Herman's Merrily We Roll Along, Stephen Sondheim's famous 1981 flop that that has become a cult favorite.
"It's his Allegro [Richard Rodgers and Oscar Hammerstein's 1947 flop]. It's his Merrily, We Roll Along. It's the show that got away. But in a lot of ways, I do know that he felt that the production that happened in the late '90s in London had actually solved the show.
"The show that he was still champing at the bit to fix for him was Dear World, which was the show that, you know, that got that one got away from him, because that was meant to be a small show. But opening in the late '60s, there was the sense he had made me that Dolly. Yet the idea of Jerry Harmon doing a small show just didn't compute with people."
This fate befell several musicals at the time, including 1963's She Loves Me, by Jerry Bock and Sheldon Harnick, which Einhorn says is his "favorite musical in the entire world." That show also flopped in the 1960s, but it has since been successfully revived, most recently in 2016.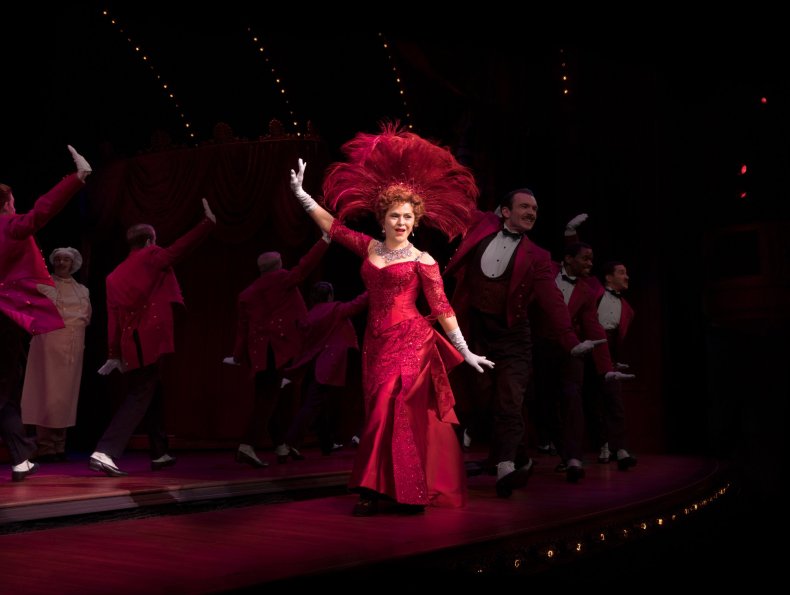 "But, you know, I was fortunate enough years ago to work on Sondheim on Sondheim. And I think a lot of what this is, I mean, without Jerry talking about it directly, but to me, it's a little bit of Herman on Herman, in terms of you're getting the real underbelly of what made Jerry Herman the artist that he was.
"All of Herman's main seven [musicals] are represented in You I Like, and I even have a song from Parade, which is his first off Broadway show. And to me, you know, I wanted to make sure there was a sort of a cross representation of all of them because we've spent plenty of time on all the Dolly and Mame and La Cage songs, but there's so many gems in Dear World, Mack and Mabel and even in Milk and Honey.
"A song that I have in there from Milk and Honey, "Let's Not Waste a Moment." I think it's a gorgeous lyric and hearing that against "It Only Takes a Moment" from Dolly—you know when it's sung from a youthful character [versus] when it's sung by an older character. I think juxtaposing them and combining them into a medley really makes you hear two different perspectives on love.
"And I think it reinforces the urgency of love and the necessity of living life to its fullest, which truly is endemic of Jerry Herman."
You I Like: A Musical Celebration of Jerry Herman, is streaming through February 7 for more information go to PlayhouseLive.org.