Broadway Star Marin Mazzie Dies at 57 After Battle with Ovarian Cancer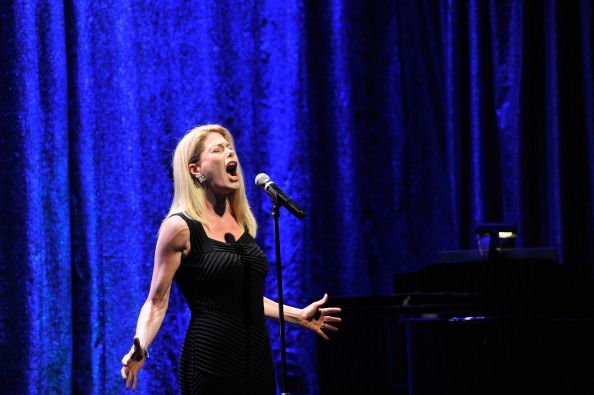 Broadway veteran Marin Mazzie died Thursday. She was 57 years old.
The three-time Tony nominee battled ovarian cancer for three years, Playbill confirmed. The star announced her cancer was in remission in January 2016 and continued to perform on stage, including performances with her husband and fellow Broadway performer, Jason Danieley.
Mazzie career spanned 30 years, making her Broadway debut as Mary Jane Wilkes in the 1985 production of Big River. From there, she understudied Cinderella and performed as Rapunzel in the original run of Into the Woods. However, her rise to stardom came in 1994 from her breakout role as Clara in Stephen Sondheim's musical Passion. For her performance, she was nominated for a Tony as best featured actress in a musical. In 1998, she starred in the musical Ragtime which also earned her a Tony nomination.
Her third Tony nomination came during the 1999 revival of Kiss Me, Kate with her rendition of Cole Porter's "I Hate Men." For this performance, she won the 2000 Outer Critics Circle Award.
Newsweek subscription offers >
"Her outlandishly entertaining take on that great exercise in animosity, 'I Hate Men,' which here includes a vivid simulation of giving birth, goes over the top, for sure," The New York Times once wrote in a 1999 review of Kiss Me, Kate. "But it doesn't go out of control. And when Ms. Mazzie needs to switch to a lyric sincerity, for 'So in Love' and 'I Am Ashamed That Women Are So Simple,' her soprano shimmers like polished silver."
Mazzie went on to star in popular Broadway musicals such as Man of La Mancha, Spamalot, and Next to Normal. She was diagnosed with ovarian cancer in 2015 while rehearsing for an Off-Broadway revival of Zorba! After she announced her remission in 2016, she returned to the stage in what became her last Broadway appearance as Anna Leonowens in The King and I. She was inducted into the Theater Hall of Fame in 2017.
Mazzie was born October 1960 in Rockford, Illinois. Her family later moved to Kalamazoo, Michigan. She studied theater at Western Michigan University, which she returned to often to perform in charity concerts.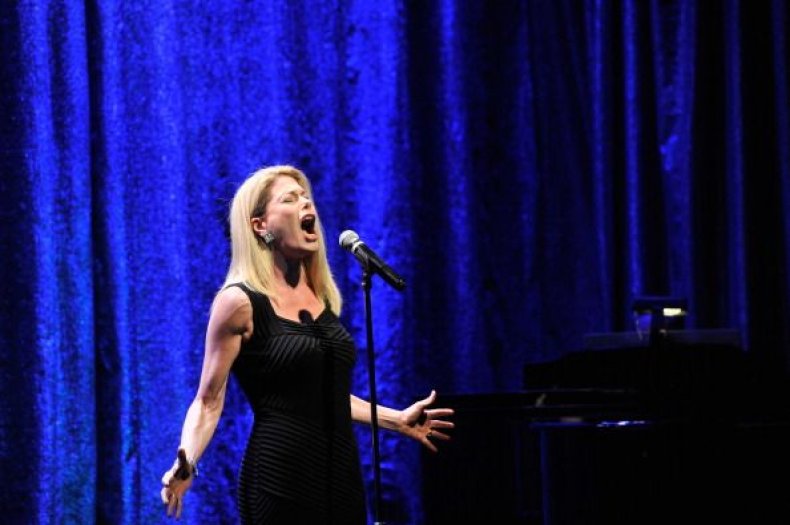 Newsweek subscription offers >
"I always wanted to move to New York and be on Broadway even before I had really been here," Mazzie once said to the Journal Gazette, an Illinois-based newspaper, in 1998. "I didn't know what either of those things meant, but that's what I wanted."
Mazzie is survived by her husband, her mother and her brother.
Broadway Star Marin Mazzie Dies at 57 After Battle with Ovarian Cancer | Culture