Broadway's Bright Black Friday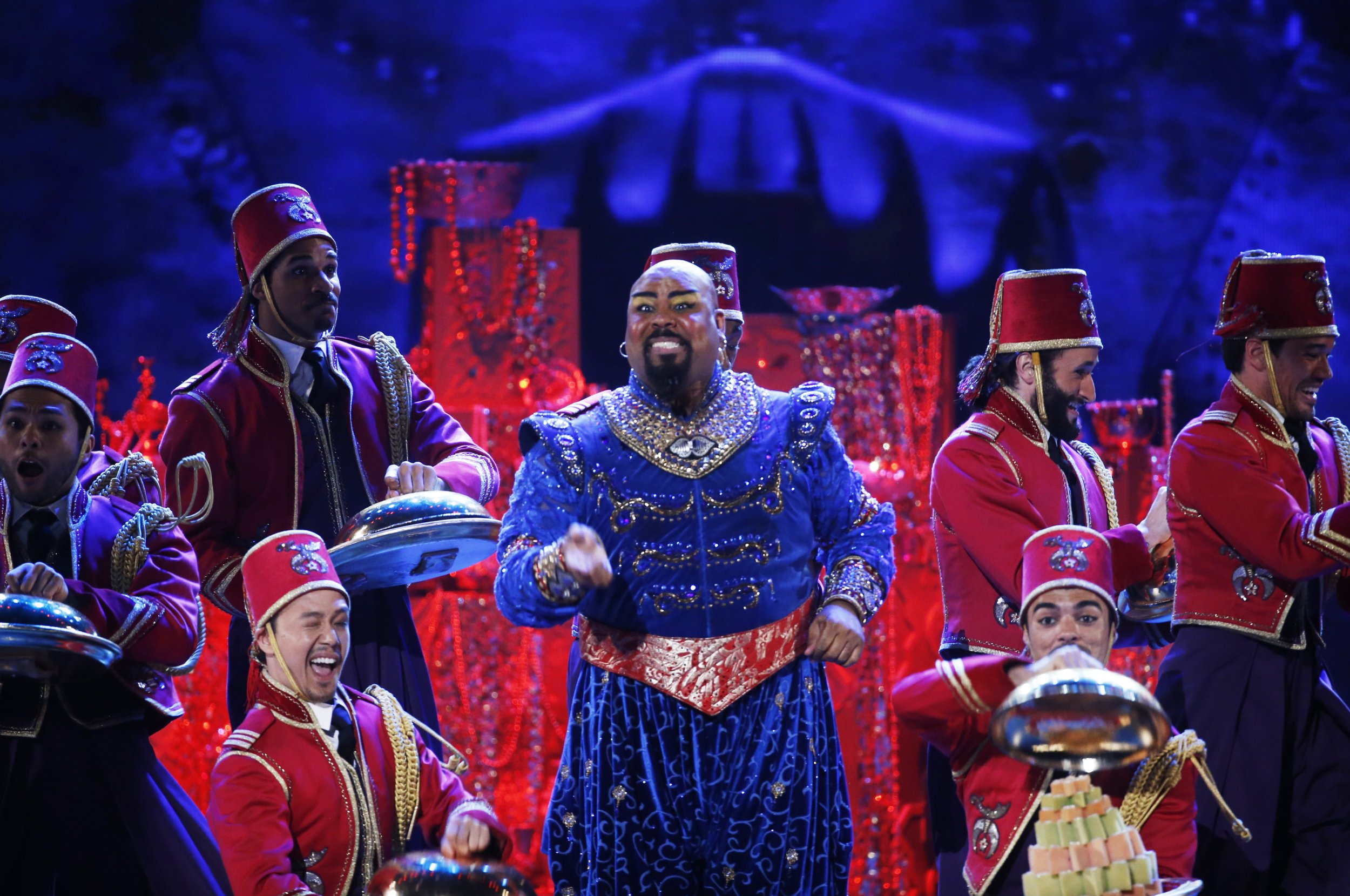 In the midst of a nationwide slump in Black Friday and Thanksgiving weekend sales, New York City Broadway theater is celebrating its highest grossing and best-attended Thanksgiving week on record, the Broadway League said Monday.
Thirty-six hows brought in more than $34 million in ticket sales for Broadway shows the week ending November 30, with 284,569 people filling its seats throughout the week. That's a $2.6 million and 23,513-person increase from the same period last year. It's also the best attendance over the Thanksgiving holiday week since the league started keeping track in 1984.
"We're having an incredible year," Charlotte St. Martin, executive director of the Broadway League—Broadway's national trade association—tells Newsweek. "Broadway is doing well. It's not only making money and charging prices that are higher, but it's bringing more people in.… As I always say, people vote with their feet."
Broadway shows are defined as those that the American Theater Wing and the Broadway League that play in theaters that "have deemed eligible for the Tony Awards," according to Playbill. They are also mostly located in the area around the street of the same name in the 40s and 50s on the west side in Manhattan.
Broadway largely escaped the global economic crisis that began in 2008 and pushed many countries, including the United States, into a recession, according to a Reuters story from the following year.
This year's numbers reflect a 13.1 percent increase in ticket sale dollars and a 13.4 percent increase in attendance over this time last year. While attendance has fluctuated around and above a quarter of a million people during Thanksgiving week since 2009, ticket sales have increased steadily each successive year since then, starting with roughly $25 million.
"I think Broadway's become a much bigger part of pop culture," says St. Martin, contributing to larger and more diverse audiences in recent years, she believes.
Disney's arrival on Broadway stages in the 1990s with Beauty and the Beast helped bring in younger audiences, St. Martin says. Many of the Disney shows have had long and successful runs on Broadway.
This past week, the multiple Tony Award–winning production of The Lion King snagged the No. 2 spot in terms of ticket sales, grossing roughly $2.4 million, just behind the top-earning show Wicked. The more recent Aladdin came in at No. 4, with The Book of Mormon, running since 2011, sandwiched in between the two Disney shows. Matilda, based on Roald Dahl's children's novel of the same name, rounded out the top five.
Plays headlined by stars and celebrities with limited runs are also bringing in more moviegoers as well as first time theater-goers, St. Martin says.
But beyond Disney and big-name performers lies another factor, St. Martin believes: the diversification of subject matter and performers.
Disgraced, for example, is a Pulitzer Prize-winning play about a Muslim-American couple living on New York City's upper east side that delves into questions about race and racial profiling. More shows are casting neutrally, too, St. Martin says, bringing people of different backgrounds into roles traditionally played by actors of a certain race or ethnicity.
Over the past seven or eight years, "as Broadway's subject matter has become more diverse," St. Martin says, "our audiences have grown and remained strong even in tough economic times."