Woman Assaulted by Brock Turner Will Release Memoir But It's Unclear If She'll Use Her Real Name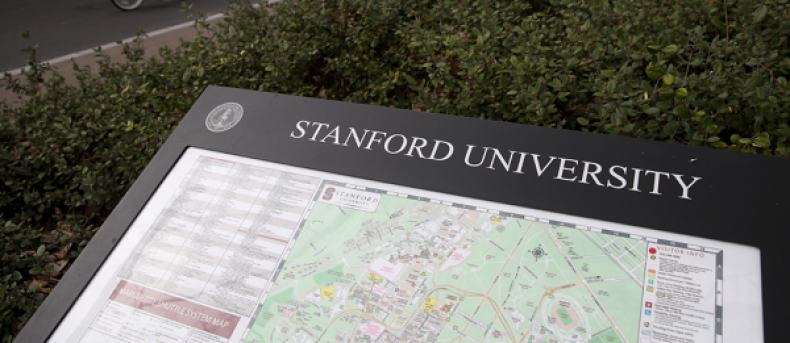 Just a year before women-led movements like #MeToo and Time's Up became national campaigns advocating against sexual assault, abuse and harassment of women, former Standford University Brock Turner was convicted for a felony sexual assault of a woman on campus in 2016.
The trail was widely covered by the media and sparked a nationwide debate about campus culture in regards to women's safety and assault. Just ahead of Turner's sentencing, his victim, referred to only as Emily Doe, delivered an impassioned 7,000-word statement that moved the hearts of many who had watched the trial closely.
Now, more than four years since the lenient sentencing, the woman sexually assaulted by the former college swimmer will share her side of the story in full in a memoir. Viking Books, an imprint of under Penguin Publishing Group, announced plans for Doe to release a memoir in September.
It's unclear if the memoir will be released under her real identity. Newsweek's request for comment was unanswered at time of post.
In a public statement, Andrea Schulz, Viking's editor-in-chief, said the book would "reclaim the story of her sexual assault."
"Emily Doe's experience illuminates a culture built to protect perpetrators and a criminal justice system designed to fail the most vulnerable. The book will introduce readers to the writers whose words have already changed their worlds and move them with its accounting of her courage and resilience," Schulz continued.
Many are already familiar with the words of Doe. Her 12-page statement explicitly detailing her rape, which she read to Turner during the trial, was published by Buzzfeed in June 3, 2015. More than 11 million people viewed the document within four days of its release.
Turner's charges—assault with intent to commit rape of an intoxicated/unconscious person, penetration of an intoxicated person and penetration of an unconscious person—came with a maximum sentence up to 14 years, however, Santa Clara County Superior Court Judge Aaron Persky offered a sentence of just six months behind bars, sparking widespread outrage.
Turner only served three of his six-month sentence and has since been placed on the national sex offenders list. He later attempted to seek a new case in 2018, contending that the assault was "outercourse" and not an attempt to have sexual intercourse with Doe because he was clothed during the time of the incident. His appeal was denied after a three-panel judge decided there was more than enough evidence submitted during his first trial that proved the conviction was fair.
As for Persky, the judge's controversial ruling resulted in his descent. Persky was recalled from his court position in June 2018, marking California's first judge to be ousted from office in more than 80 years.