Brock Turner's Legal Team Wants His Status as Sex Offender Overturned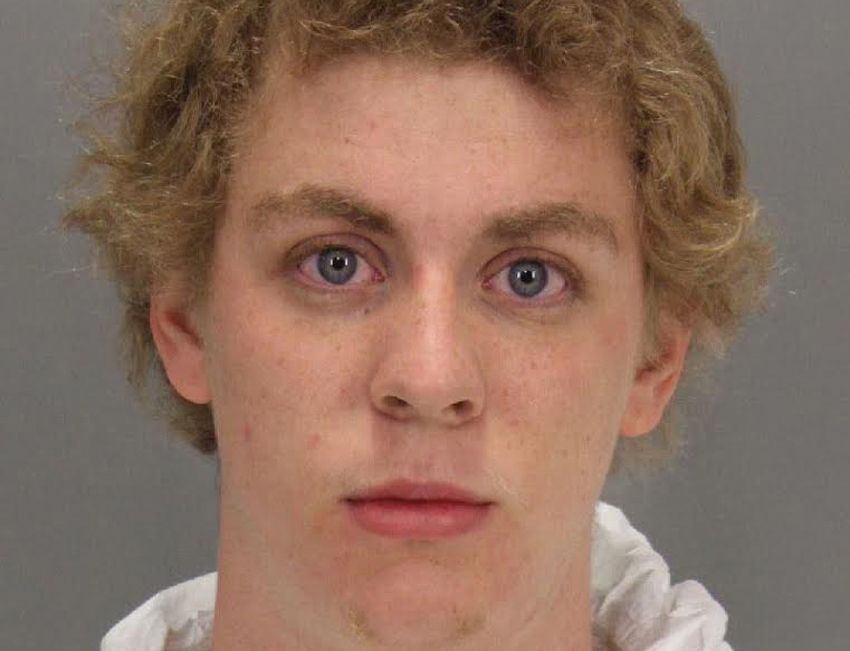 The former Stanford University swimmer convicted of sexually assaulting an unconscious woman outside a campus fraternity party is now appealing his conviction.
The 172-page brief filed by Brock Turner's lawyers on Friday described the initial trial as "a detailed and lengthy set of lies," and requested a new trial. They hope this will overturn his mandatory lifetime requirement to register as a sex offender.
Turner's lawyers are also blaming Santa Clara County Superior Court Judge Aaron Persky for not ordering jurors to consider lesser criminal charges in their decisions and for excluding testimony from witnesses that might have convinced the jury that Turner was telling the truth when he claimed the sexual act was consensual.
Turner's lawyers additionally argue there was a "failure to present constitutionally sufficient evidence as to any of the three counts of conviction."
"What we are saying that what happened is not a crime," said John Tompkins, Turner's legal adviser told KNTV-TV. "It happened, but it was not anywhere close to a crime."
Santa Clara County District Attorney Jeff Rosen stood by the conviction Friday night.
"Brock Turner received a fair trial and was justly convicted," Rosen told Mercury News. "His conviction will be upheld. Nothing can ever roll back Emily Doe's legacy of raising the world's awareness about sexual assault."
The case gained national attention when Persky only sentenced Turner to six months in jail, which critics slammed and said his sentence was too lenient. Turner has already served three months of his sentence.
Two Stanford graduate students were riding their bikes on January 18, 2015, when they spotted Turner sexually assaulting the unconscious woman, known as Emily Doe throughout the trial, was partially clothed outside the Kappa Alpha Fraternity House. They chased Turner down and immediately called the police.
Turner's request for a new trial also points blame on a claim that Deputy District Attorney Alaleh Kianerci tainted the jury by incorrectly and repeatedly stating the sexual assault took place behind a dumpster. The woman was found in an open space between a three-sided trash enclosure and a basketball court. The brief states the graduate students entered the site from the basketball court, meaning the woman and Turner were not seen.
"The prejudicial aspects of this 'behind-the-dumpster' characterization were twofold: (1) it implied an intent on the appellant's part to shield and sequester his activities with Ms. Doe from the view of others; and (2) it implied moral depravity, callousness, and culpability on the appellant's part because of the inherent connotations of filth, garbage, detritus and criminal activity frequently generally associated with dumpsters," the brief states.
Turner was found guilty on three felony sexual assault charges in March 2016, which included assault with intent to commit rape of an intoxicated woman, sexually penetrating an intoxicated person with a foreign object and sexually penetrating an unconscious person with a foreign object.