Who Is Elliott Broidy? Trump Lawyer Cohen Arranged Payment to Playboy Model Whom GOP Donor Impregnated: Report
President Donald Trump's personal lawyer reportedly arranged a $1.6 million deal to pay a former Playboymodel to keep quiet about her alleged relationship with a major Republican fundraiser.
Michael Cohen helped Elliott Broidy, a venture capitalist and a deputy finance chairman for the Republican National Committee, pay the unnamed model after their relationship ended in 2017 and she informed Broidy that she was pregnant, according to The Wall Street Journal's report Friday afternoon, citing unnamed people familiar with the matter.
Cohen's home, office and hotel were raided Monday by federal authorities reportedly looking for information about payments made to women for their silence, including those who alleged affairs with Trump.
Broidy confirmed the relationship but stated that it was the woman's decision to terminate the pregnancy.
"I acknowledge I had a consensual relationship with a Playboy Playmate," Broidy said in a statement to the Journal. "At the end of our relationship, this woman shared with me that she was pregnant. She alone decided that she did not want to continue with the pregnancy, and I offered to help her financially during this difficult period."
Broidy has long been known as a "bundler" of campaign contributions for Republicans. He was linked to Representative Ed Royce about a defense contract in Romania for his firm Circinus LLC, and Broidy also helped Royce's wife obtain a State Department job, Newsweek reported last month.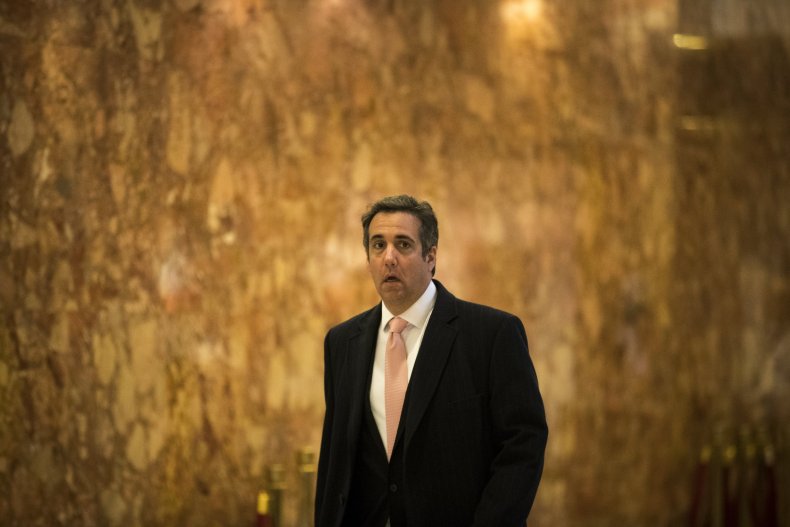 In 2009, Broidy was convicted in a pay-to-play scheme involving the New York State pension fund.
Broidy later served as vice chairman for one of President Trump's primary fundraising arms during the 2016 election and had the same position for the president's inaugural committee.
Cohen's alleged involvement in the matter follows accusations he made payments to women in order to protect Trump. A longtime member of the Trump Organization, Cohen has staunchly defended Trump.
He also admitted to paying Stephanie Clifford, who works in the adult-film industry under the name Stormy Daniels, $130,000 less than two weeks before the 2016 general election.