Broken Ovens, Smoke Alarms Found by Inspectors in Bronx Building Before Fatal Fire
Tenants in the Bronx apartment building, where 17 people lost their lives in a recent fire, were found to be living in poor, horrific conditions. The New York City fire commissioner said a malfunctioning space heater in a third-floor duplex led to the fatal fire.
Some of the conditions those living in the New York City apartment building dealt with included broken smoke alarms, busted ovens and mold, according to the New York Post.
The New York City Housing Authority (NYCHA) documented those working conditions in their reports and then ordered them fixed. The inspections, according to the Post, took place between 2019 and 2021. The agency inspected 12 of the apartment's 120 units since they provided vouchers for those people living in the apartment.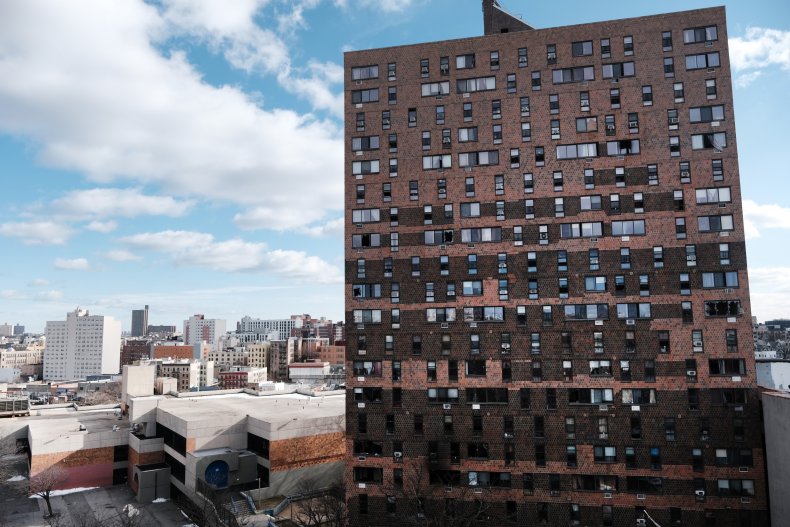 During an inspection, of a third-floor unit, 3M, there were many issues found. There were no smoke or carbon monoxide detectors and mold was found on the ceiling.
In a second unit, 3L, also on the third floor, there were several rooms without a smoke detector.
Ownership of the apartment building said that 3L, which failed inspection on the third floor, had been completed and then fixed by the NYCHA in July. Additionally, ownership mentioned that 3M, which was found without a smoke and carbon monoxide detectors, had them installed on July 27.
However, Tysena Jacobs, 69, who lived on the apartment building's 15th floor testified to the abysmal maintenance record and living conditions.
"When I moved here 30 years ago, the building was nice. For the last five years, the maintenance has been lousy." Jacobs told the Post. "The building is full of rats and mice. The smell of dead rats was so overpowering you couldn't breathe."
A teenager living in the apartment said that while things might get fixed, at some point, it wasn't long before other problems surfaced.
"Any time we complained the smoke alarms in our apartment didn't work, they would take weeks to come and fix them," 17-year-old Francisco Javier, who lived on the ninth floor with his sister, Gabriela, told the publication. "Even when they fixed the smoke alarms, it wouldn't be long until they broke again."
"Since the moment we took over the property, we have worked tirelessly to improve conditions for our residents," a spokesperson for ownership said. "We are cooperating fully with the Fire Department and other city agencies as they investigate the cause of this tragic fire, and we are doing all we can to assist our residents."
Additionally, according to a spokesman for ownership, of the 41 city violations from previous ownership, 36 have been cleared. The 18 open violations, five of which came from previous ownership, the spokesman said, have all been fixed. However, they still how being open due to the New York City Housing and Development system because they have not been "administratively cleared" from their system.
Also, two survivors of the deadly fire have filed a lawsuit for $1 billion. Rosa Reyes and Felix Martinez are suing the city of New York and the building's owners. Court documents showed that the two individuals sustained "severe and permanent personal injuries and/or property damage."
Since the deadly fire broke out Sunday morning, all 17 victims have been identified. The youngest of those killed in the fire was a two-year-old with the oldest being a 50-year-old mother, according to CBS2 in New York.
The 17 victims have been identified as follows:
Isatou Jabbie, 31
Hagi Jawara, 47
Ousmane Konteh, 2
Sera Janneh, 27
Seydou Toure, 12
Haouwa Mahamadou, 5
Haji Dukary, 49
Haja Dukureh, 37
Mustapha Dukureh, 12
Mariam Dukureh, 11
Fatoumata Dukureh, 5
Fatoumata Drammeh, 50
Foutmala Drammeh, 21
Muhammed Drammeh, 12
Nyumaaisha Drammeh, 19
Omar Jambang, 6
Fatoumata Tunkara, 43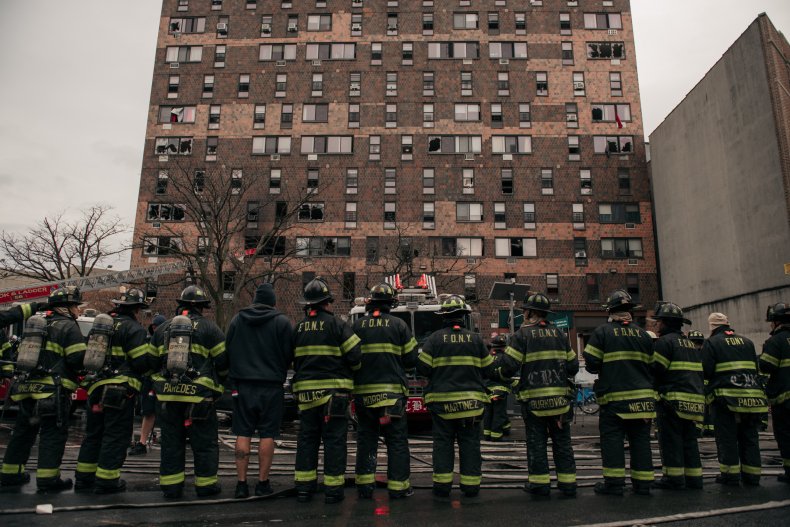 Updated 01/14/2022, 12:42 p.m. ET: This story has been updated with comments from a spokesperson for the ownership of the apartment building.