Is the Bromance Between Trump and Putin Over?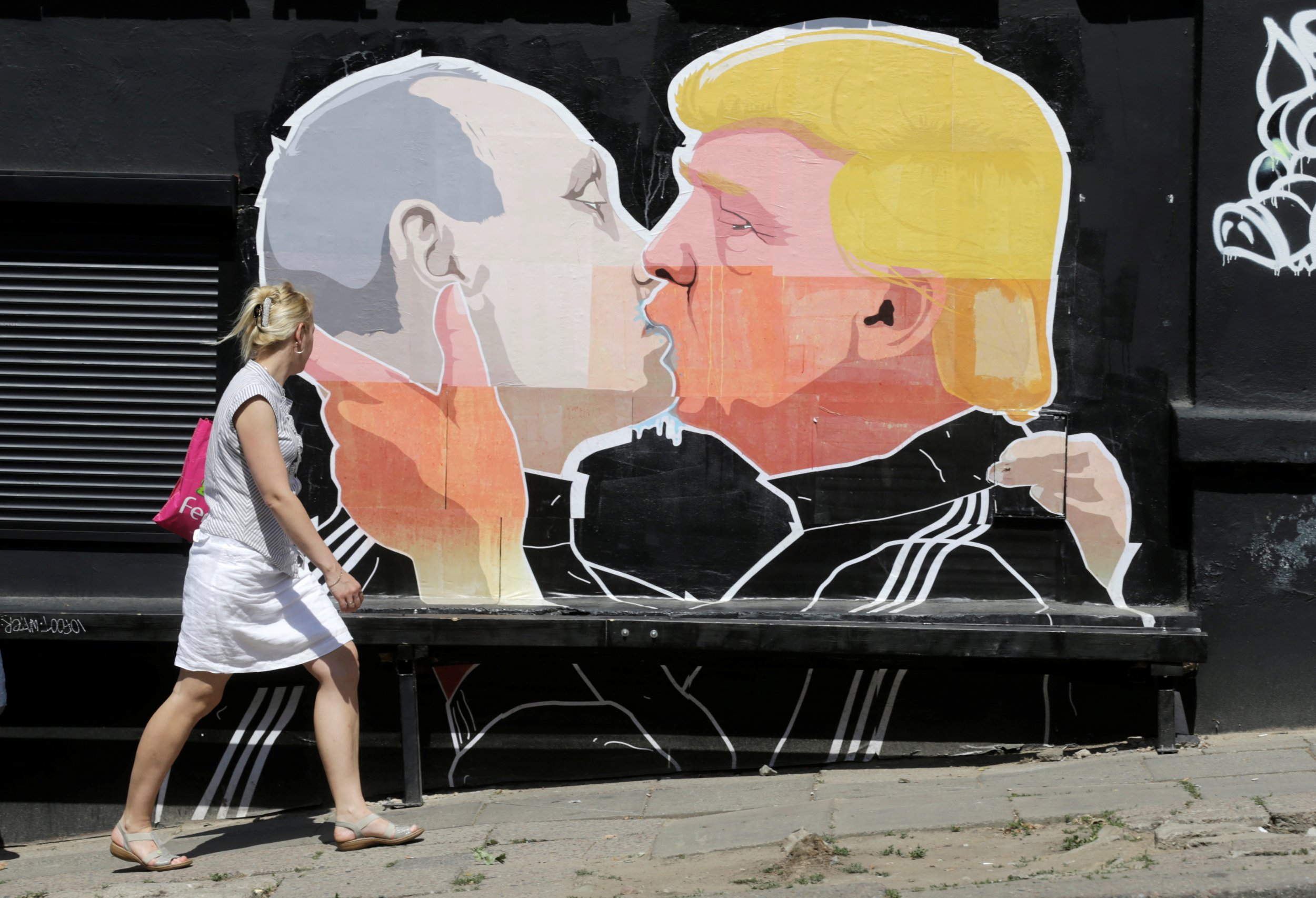 This article first appeared on the American Enterprise Institute site.
One of the most disturbing developments of the 2016 presidential race has been the unlikely bromance between Donald Trump and Vladimir Putin.
Putin has called Trump "bright and talented," and Trump has basked in the Russian autocrat's praise, declaring, "It is always a great honor to be so nicely complimented by a man so highly respected within his own country and beyond."
Trump even defended Putin against charges that he has killed journalists and political opponents, declaring, "I think our country does plenty of killing also," and adding, "He's running his country, and at least he's a leader, unlike what we have in this country."
Trump further promised, "A lot of good things could happen with Russia if we get along with Russia and if they respect us."
Well, Putin has a funny way of showing his respect for Trump. The Washington Post reported:
Russian government hackers penetrated the computer network of the Democratic National Committee and gained access to the entire database of opposition research on GOP presidential candidate Donald Trump, according to committee officials and security experts who responded to the breach.
What could Putin possibly want with opposition research on Trump? The Post continued:
"The purpose of such intelligence gathering is to understand the target's proclivities," said Robert Deitz, former senior councilor to the CIA director and a former general counsel at the National Security Agency.

"Trump's foreign investments, for example, would be relevant to understanding how he would deal with countries where he has those investments" should he be elected, Deitz said.

"They may provide tips for understanding his style of negotiating. In short, this sort of intelligence could be used by Russia, for example, to indicate where it can get away with foreign adventurism."
Or maybe, as Donald Trump might say, "there's something else going on." Maybe Putin plans to share everything the DNC has on Trump with his "bright and talented" friend.
Of course, there is no evidence that this is so, and it is "inconceivable" that Trump would accept the data if offered. But when it comes to Russia, either Trump "doesn't get it, or he gets it better than anybody understands."
Marc Thiessen is a resident fellow at the American Enterprise Institute.