Deadly Bronx Fire: Here's Why Half of All Home Fires Happen in December, January and February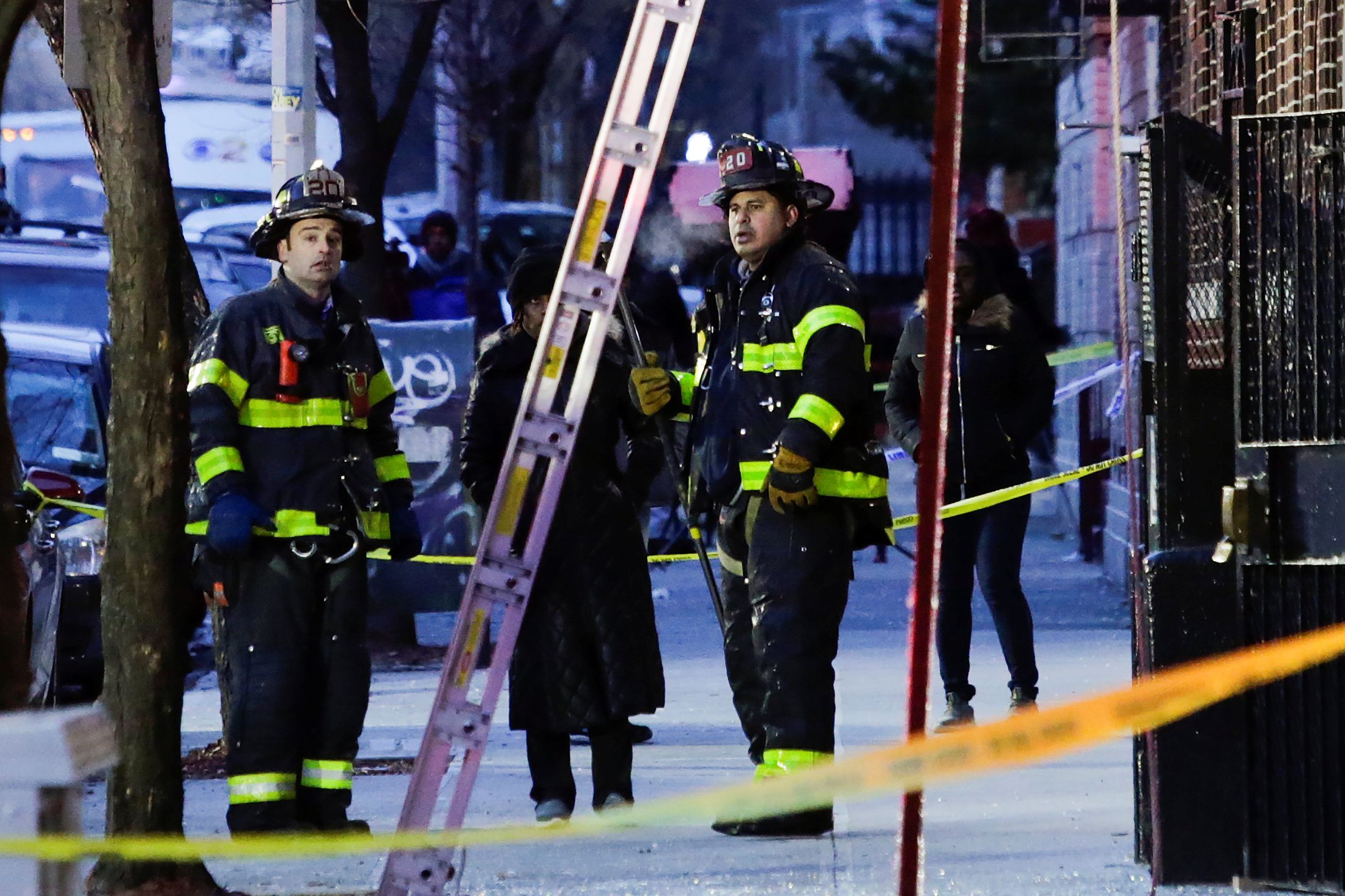 An apartment fire Thursday night in the Bronx left at least 12 people dead and more seriously injured. New York City Mayor Bill de Blasio described the fire as the worst in the city a quarter of a century. Unfortunately, during this time of year, home fires are far too common.
Although the source of the Bronx fire has not yet been identified, the National Fire Protection Association reports that heating equipment is the leading cause of fires in U.S. homes. As the weather gets colder and people use their heating systems more, this risk increases and 49 percent of all home heating fires occur in December, January and February. Heating fires are followed by cooking related fires in fire risk.
The NFPA says that fire deaths occur when heating equipment is placed too close to flammable objects and materials. This includes household objects such as furniture, clothing, mattresses, and other forms of bedding. Space heaters are the leading cause of home fire deaths, contributing to four out of five of these death. In addition, during the holidays, Christmas trees can pose an additional fire risk as they are an extremely flammable plant, especially as they dry out. The NFPA report that 40 percent of home fires that begin with a Christmas tree occur in January.
In addition to heating systems, the NFPA report that other winter customs, such as holiday decorations and candles also add to the increased risk of home fires during the winter months. Candle fires especially peak on Christmas Eve, Christmas Day, New Year's Eve and New Year's Day.
The Bronx fire broke out at around 7:00 pm Thursday night and spread quickly in an apartment building believed to be around 100 years old, RT reported. According to Daniel Nigro, the city's fire commissioner, the fire started on the first floor of the apartment building but rapidly spread, CNN reported. The walkup had 29 units and victims perished on multiple floors of the apartment complex.
The victims have not been identified yet, but early reports suggests a number of children are among those who have passed away.The Washington Post reported that children aged one, two, and seven are among the deceased.
"This will rank as one of the worst losses of life to a fire in many, many years," de Blasio said in a Thursday press conference, CNN reported.
The last significant fire to occur in the Bronx, the most northern borough of New York City, happened at the Happy Land Social Club in 1990. This fire killed 87—61 men and 26 women, most under the age of 25, The NY Daily News reported.