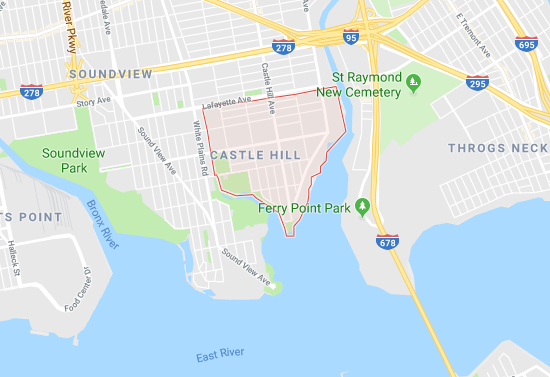 A manhunt was underway in New York City Thursday for the suspects in a fatal shooting in the Bronx. Three men were shot in the Castle Hill section of the borough, two of whom died. The third victim was in critical condition.
The shooting occurred around 9:45 a.m. local time, near Randall Avenue and Castle Hill, CBS New York reported. Police were searching for two men who fled the scene.
"Somebody got shot then they ran over and shot him in the face three times," an employee at the nearby 5 Kings Deli told the New York Daily News.
The names of the victims had not yet been released, though WABC reported that two men and a woman were involved. At least one of the victims was taken to Jacobi Medical Center. A nearby elementary school, PS 36, was put on a "shelter in place" order after the shooting.
This is a developing story and will be updated as more information becomes available.