At least seven suspected gang members arrested in connection with the murder of a 15-year-old boy in the Bronx have been identified by authorities.
Lesandro "Junior" Guzman-Feliz died after being dragged out of a bodega by a group of men and repeatedly stabbed with machetes on 20 June.
Investigators believe the boy was the victim of mistaken identity and was set upon by alleged members of the Trinitarios street gang.
One suspect already identified by police, 19-year-old Kevin J. Alvarez, has appeared in court charged with second-degree murder, manslaughter, gang assault and assault. He pleaded not guilty to the charges and is currently being held without bail, the New York Times reports.
Passaic County Prosecutor Camelia M. Valdes and Paterson Police Chief Troy Oswald have now named six other suspects arrested in connection with Guzman-Feliz's murder.
Jose Muniz, 21, of Paterson, New Jersey, Jose Taverez, 21, of Bronx, New York, Manuel Rivera, 18, of Bronx, New York, Danel Fernandez, 21, of Bronx, New York, Joniki Martinez, 24, of Freeport, New York, and Santiago Rodriguez, 24, of Bronx, New York, were all arrested in Paterson on suspicion of homicide.
All six are scheduled for an extradition hearing in New Jersey on June 26.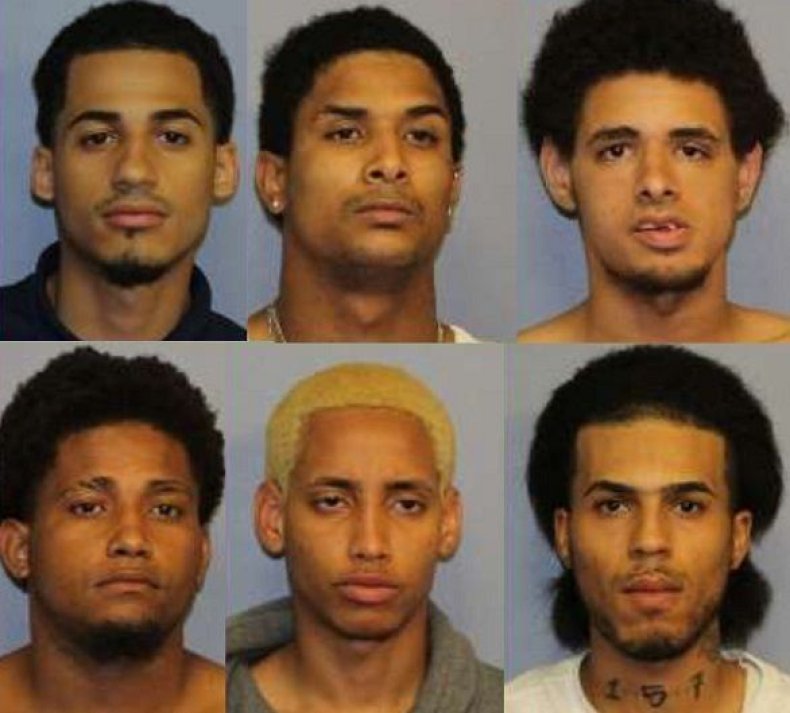 "A criminal complaint is merely an accusation. Despite this accusation, defendants are presumed innocent unless and until proven guilty beyond a reasonable doubt," prosecutors added in a statement.
Detectives previously said there is nothing to suggest the 15-year-old victim was "anything but an innocent kid" after he was dragged out of the Cruz and Chiky Grocery store in the Belmont area of the Bronx and attacked by the gang.
There is speculation the boy was targeted after the men mistook him for another teenager who is believed to have shared a video of himself having sex with a female relative of one of the suspects.
Guzman-Feliz was a sophomore at the Dr. Richard Izquierdo Health & Science Charter School. In a statement, the school said they were "heartbroken" at the loss of the teen, while confirming they will be paying for his funeral expenses.
"He was a kind, sweet, respectful young man, always smiling, who had so much potential. Our school is a family and losing a wonderful 15-year-old boy to senseless violence is hard for us to understand," the school added.
"We send our deepest condolences to his grieving family."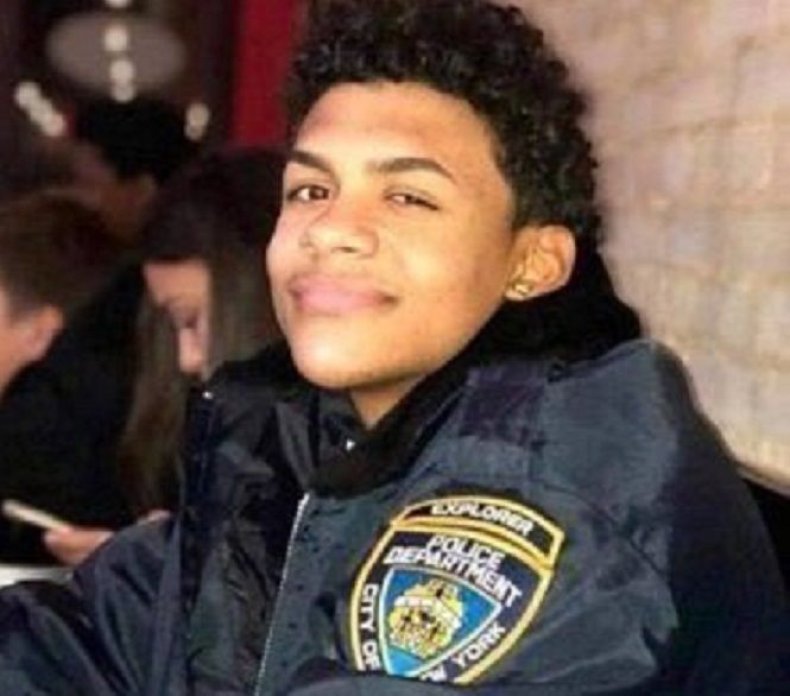 New York Mayor Bill de Blasio also paid tribute to the boy who had dreams of becoming a police officer.
"That was a young man who wanted to serve the city, be a part of our police force and had such a bright future and now he's taken from us," he said. "I think for all of us it feels very personal to have lost such an exemplary young man."