New York police arrested a 14th suspect in the machete-stabbing and killing of Bronx teen Lesandro "Junior" Guzman-Feliz, officials announced. A 20-year-old alleged gang member was taken into custody on Sunday just days after his name and photograph were released by police.
Frederick Then was charged with murder, manslaughter, gang assault, conspiracy and criminal possession of a weapon, WPIX reported. The New York Police Department did not immediately respond to Newsweek's request for comment.
Then was believed to be part of a group of people who attacked a 14-year-old boy two days before Guzman-Feliz's murder on June 20. The teen, who was stabbed on the Bronx River Parkway, lost a kidney, according to WPIX.
"I'm innocent," Then told reporters in Spanish as he was led out of the 48th Precinct station on Sunday night, the New York Daily News reported.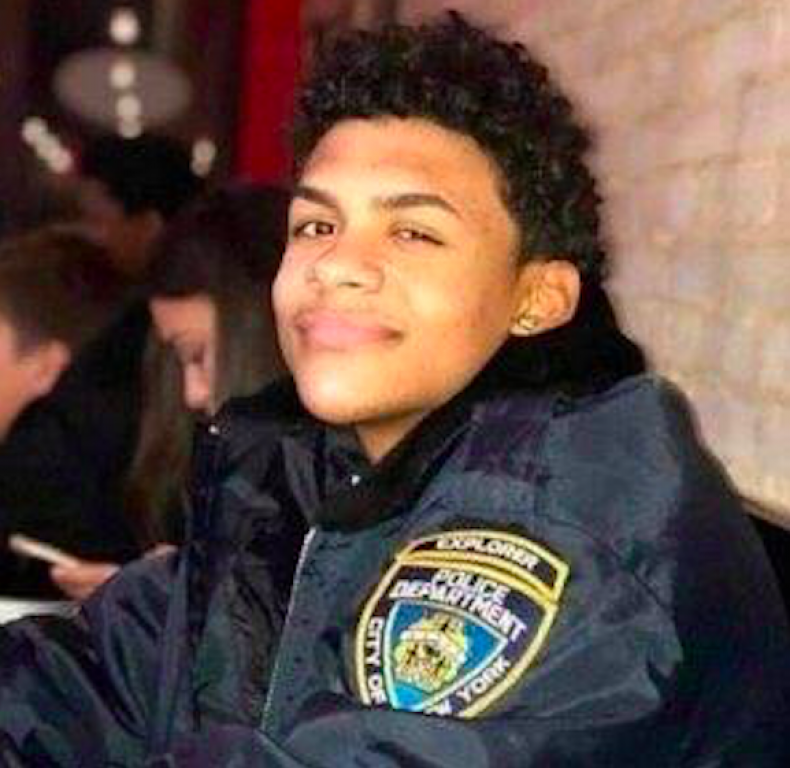 Fifteen-year-old Guzman-Feliz was chased into the Cruz and Chiky Grocery, a bodega on East 183rd Street near Bathgate Avenue, in June, by a group of men believed to be part of the Trinitarios gang. The attackers believed the teen was a member of a rival gang.
Surveillance video showed Guzman-Feliz being dragged outside the bodega and brutally slashed and stabbed. After the attack, the teen attempted to run toward St. Barnabas Hospital, but he collapsed and died before he could get medical attention. Guzman-Feliz suffered a fatal knife wound to his throat.
New York police have charged 13 other alleged Triniatrios members with Guzman-Feliz's murder. Authorities did not reveal what role they believed Then played in the 15-year-old's death.
Ronald Urena, 29; Diego Suero, 29; Gabriel Ramirez Concepcion, 26; Luis Cabrera Santos, 25; Antonio Hernandez-Sanitago, 24; Jonaiki Martinez Estrella, 24; Elvin Garcia, 23; Danel Fernandez, 21; Jose Muniz, 21; Danilo Payamps Pacheco, 21; Jose Taverez, 21; Kevin Alvarez, 19; and Manuel Rivera, 18, have been arrested in Guzman-Feliz's death.
Guzman-Feliz was a former NYPD Law Enforcement Explorer who dreamed of becoming a detective. After his death, the NYPD established a scholarship fund in his memory and awarded six scholarships.