Bronx Teen Murder: Eighth Suspect Arrested Over Lesandro 'Junior' Guzman-Feliz Stabbing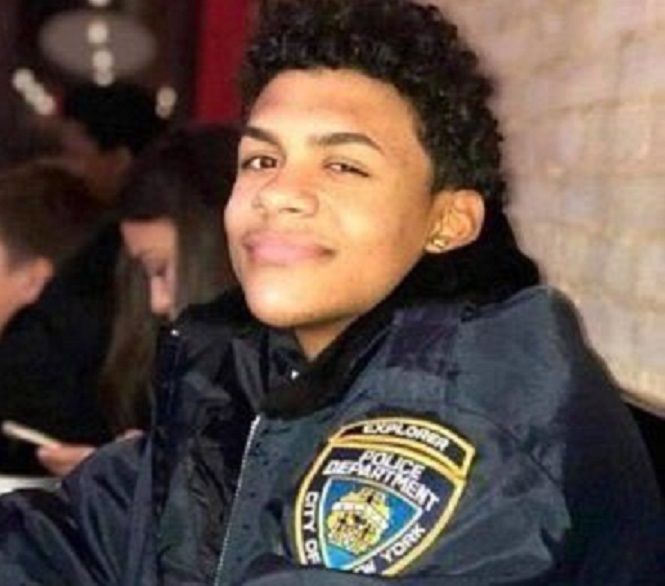 An eighth suspect was arrested Tuesday evening in connection with the horrific killing last week of an innocent teen in the Bronx borough of New York City, the New York Post reported.
Elvin Garcia was reportedly charged with murder, manslaughter and criminal possession of a weapon in connection with the killing of Lesandro "Junior" Guzman-Feliz, who was stabbed outside a bodega in the Bronx last week in what was apparently a case of mistaken identity.
"The brutal nature of this crime, we will leave literally no stone unturned until we make sure that we get justice and we make sure that everyone involved in this incident are brought to justice," NYPD Chief of Detectives Dermot Shea said about the latest arrest, via the Post.
Guzman-Feliz was just 15 years old when he was killed by a group of men wielding machetes. Investigators believe he was mistaken by members of the Trinitarios gang for a person they believed had filmed a sex tape with a female relative of one of the members.
Folks in the community have responded strongly to the brutal killing. A GoFundMe titled "Justice for Junior" has raised nearly $300,000. Family described Junior as a good young man who dreamed of becoming a police officer with the NYPD.
"That was a young man who wanted to serve the city, be a part of our police force and had such a bright future and now he's taken from us," New York City Mayor Bill de Blasio said on Monday, via WCBS. "I think for all of us it feels very personal to have lost such an exemplary young man."
The other seven suspects who have been arrested have been identified as Danel Fernandez, Joniki Martinez, Jose Muniz, Jose Taverez, Manuel Rivera, Santiago Rodriguez and Kevin Alvarez.
A funeral for Guzman-Feliz was scheduled to take place at a church in the Bronx on Wednesday. Father Jonathan Morris, pastor of Our Lady of Mt. Carmel, said the teen's family has shown admirable strength in such a hard time.
"The family has set an example—it's not about retaliation," Morris said, according to WPIX. "Yes, justice, but it's not about retaliation. It's about making sure that our kids do not get involved in gang life and gang violence and making sure our kids and streets, the good kids like Junior, are safe."