Bronze Bust of Putin as Roman Emperor to Be Unveiled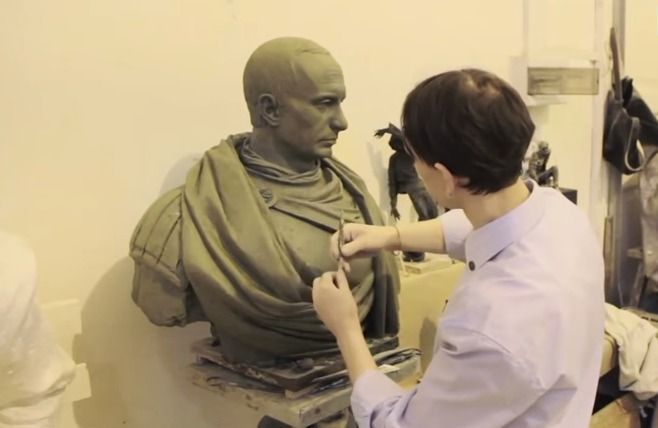 The St Petersburg's Cossack community has promised to mark Russia's anniversary of the allied victory over the Nazis by unveiling a bronze bust of Russian president Vladimir Putin depicted as a Roman emperor.
Andrey Polyakov, the leader of the St Petersburg Cossack group Irbis - a popular organisation which stresses the importance of traditional Slavic values and military valor - told local press the planned sculpture will be cast from bronze and installed near the underground station of Parnas in north St Petersburg.
According to Polyakov the idea to honour Putin with a monument arose a year ago when pro-Russian forces, backed by Putin, seized the Crimean peninsula from Ukraine.
"Such a remarkable event in the history of Russia such as the accession of Crimea has to be immortalised," Polyakov told local news agency Nevskye Novosti yesterday. "I believe that Putin is one of our brightest, positive heads of state we have had in the last hundred years or so. This is a man who is worthy to have a monument in his lifetime."
Polyakov listed, among Putin's achievements, the Russian president's apparent ability to "bring order and end wars" in the territories of Georgia and Moldova, where Russia has been backing separatist efforts to secede from the countries they are currently parts of.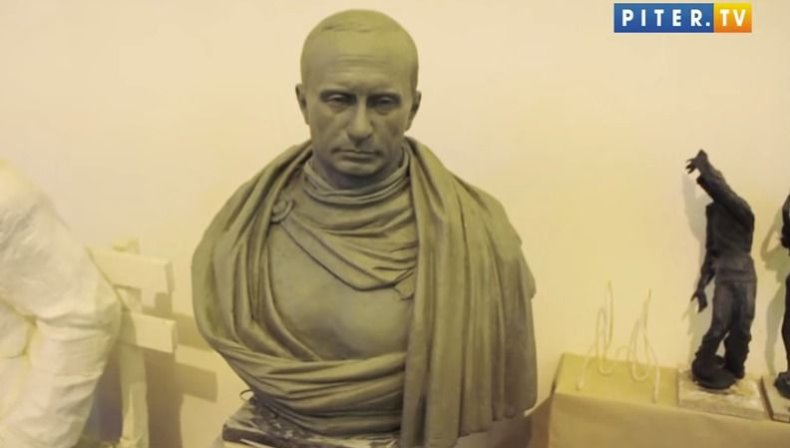 "Thank God we do not have war," Polyakov added, making no reference to the presence of Russian soldiers in Ukraine's eastern Donbas region who have been fighting government loyal forces since last year.
Pavel Greshnikov, the sculptor who has designed and created bust says it was his idea to portray Putin as a Roman emperor, sporting a regal tunic and a laurel wreath.
"This is how I imagined him," Greshnikov said. He settled on the design after scrapping other ideas which included depicting Putin in a suit and tie, a knight's armor or in military fatigues, according to local media. "I even had a few glances at [Czar] Peter the First," the artist said. The cast is currently with Greshnikov at his workshop in the St Petersburg Academy of Arts.
Once the bust is unveiled, St Petersburg Cossacks plan on honouring Greshnikov an award for his service and Polyakov expressed his hope the artist will make a bid to join the Cossack community.
Cossack groups have grown in popularity in Russia and other Slavic countries since the fall of Communism although their purpose varies. Inspired by the Cossack warrior people who historically inhabited swathes of land in eastern Europe and Eurasia, modern Cossack groups value military service highly and adhere to the traditions of Russian Orthodox Christianity, while some have been given partial police duties in localities in Russia and work to assist official authorities.
Cossack volunteer paramilitary groups have also participated in conflicts in eastern Europe during 1990s and into the 2000s including the Chechen wars, as well as the Georgian and Transnistrian conflict and more recently - Ukraine.
Putin is not the first post-Soviet Russian leader to be immortalised in stone - a monument to Boris Yeltsin, the man whom Putin succeeded as president in 1998, was unveiled in Yekaterinburg in 2011.