Bronze Shoes Stolen from New Mexico War on Terror Veterans Memorial
Five pairs of bronze shoes cemented into place at the War on Terror Memorial in Albuquerque, New Mexico have been stolen, according to KOB-TV. And that wasn't all the thieves made off with.
"They took the M16 and helmet that was at the Vietnam memorial,"James Lehner, vice president of the New Mexico Veterans' Memorial Foundation, told KOB. "If they do find an opportunity to be able to sell these, then they may come back because all these statues, you'll see if you walk around, are bronze." He added that it was neither the first time the memorial has been vandalized, and that he doesn't think it will be the last.
"I think that it's a crying shame," Lehner continued. "It's very sad that someone would desecrate this memorial honoring those that have served."
The shoes, likely worth thousands of dollars, were stolen on the evening of September 27.
The War on Terror Park is a 25-acre memorial park at the corner of Gibson and Louisiana in Albuquerque. Its display memorializes New Mexican lives lost in the Philippines, Iraq, Lebanon, Yemen and Afghanistan. The stolen shoes are part of five displays dedicated to five veterans whose uniforms are replicated exactly as part of five display kiosks, according to the New Mexico Veterans Memorial Website. Brick pathways leading to each kiosk bear the names of New Mexican veterans who passed away in the five listed conflicts—60 from the Army, 14 from the Marine Corps, eight from the Air Force and one from the Navy.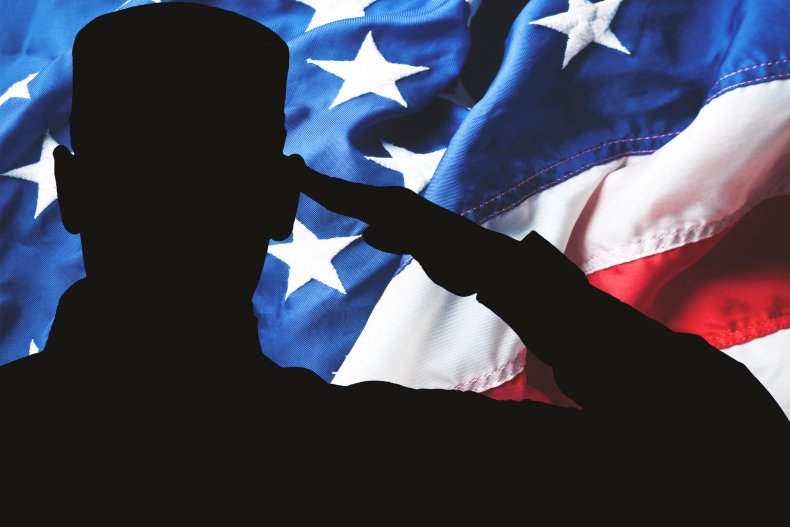 This isn't the only time that a New Mexican war memorial has been vandalized by a mysterious assailant. In 2018, teenagers were arrested for damaging the Huey helicopter that sits outside of and for stealing letters from the nearby Vietnam Veterans Memorial in Angel Fire, New Mexico, which has also seen spray paint damage from graffiti in recent times.
Michael Burd of the New Mexico Veterans Memorial Board of Directors says that vandalism at the memorial is becoming more common because of the area homeless population, whom he also claims leave behind trash and drug needles, according to WNCN.
"There's a real need for security, both physical and electronic surveillance. That is an ongoing need. It's not getting less, it's becoming more," he said.
Anyone who knows where the shoes are is urged to call the local police or the New Mexico Veterans Memorial Foundation. The foundation is hoping the shoes will be returned, but are preparing to set up a GoFundMe to take care of a probable replacement.