Brooke Nevils: Matt Lauer Rape Accuser Says His Denial Is 'Case Study in Victim Blaming'
Brooke Nevils, the former NBC News employee whose allegations against Matt Lauer led to him being ousted from the Today show in 2017, has called out Lauer's "victim blaming" after he denied claims that he raped her.
Nevils is making public, for the first time, her accusations that Lauer anally raped her while in Russia in 2014 covering the Sochi Winter Olympics. The journalist spoke to Ronan Farrow for his new book Catch and Kill, which will be published October 15 and from which passages detailing Nevils' allegations were excerpted by Variety Tuesday.
On Wednesday, Lauer, 61, issued a nearly 1,400-word letter to Variety strongly denying the rape claims and said he and Nevils had a consensual affair that began in Sochi. "We performed oral sex on each other, we had vaginal sex, and we had anal sex. Each act was mutual and completely consensual," said Lauer.
Nevils has retorted with her own statement, issued to NBC News, calling Lauer's letter a "case study in victim blaming" and said she was "not afraid of him now."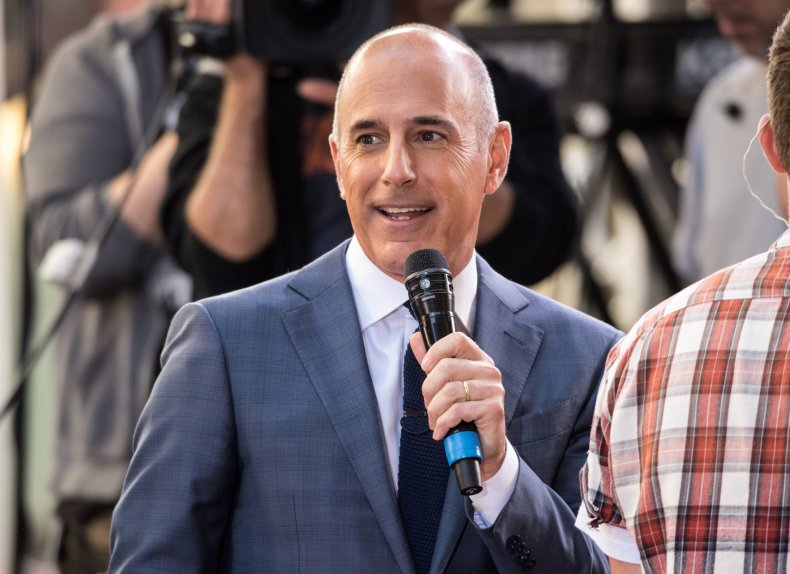 The statement said: "There's the Matt Lauer that millions of Americans watched on TV every morning for two decades, and there is the Matt Lauer who this morning attempted to bully a former colleague into silence. His open letter was a case study in victim blaming... I am not afraid of him now, regardless of his threats, bullying, and the shaming and predatory tactics I knew he would (and now has) tried to use against me."
Brooke Nevils' rape allegations against Matt Lauer
In excerpts from Catch and Kill, a new book in which Farrow chronicles his Pulitzer Prize-winning reporting on disgraced movie mogul Harvey Weinstein and his own misgivings with NBC News, Nevils is quoted as saying that the encounter in Sochi "was nonconsensual in the sense that I was too drunk to consent. It was nonconsensual in that I said, multiple times, that I didn't want to have anal sex."
Farrow claims in the book that Nevils brought up her assault to NBC bosses several times. NBC said it had no knowledge of Nevils' allegations until November 2017 and fired Lauer after she spoke to the human resources department.
In his letter published Wednesday, Lauer said that Nevils "was a fully enthusiastic and willing partner" and "at no time did she behave in a way that made it appear she was incapable of consent."
Lauer continued that he and Nevils had a consensual affair after they returned to the U.S. from Sochi and called claims that Nevils made about him contradictory.
"I have never assaulted anyone or forced anyone to have sex. Period," said Lauer.