The Brooklyn Nets Are More Screwed Than You Realize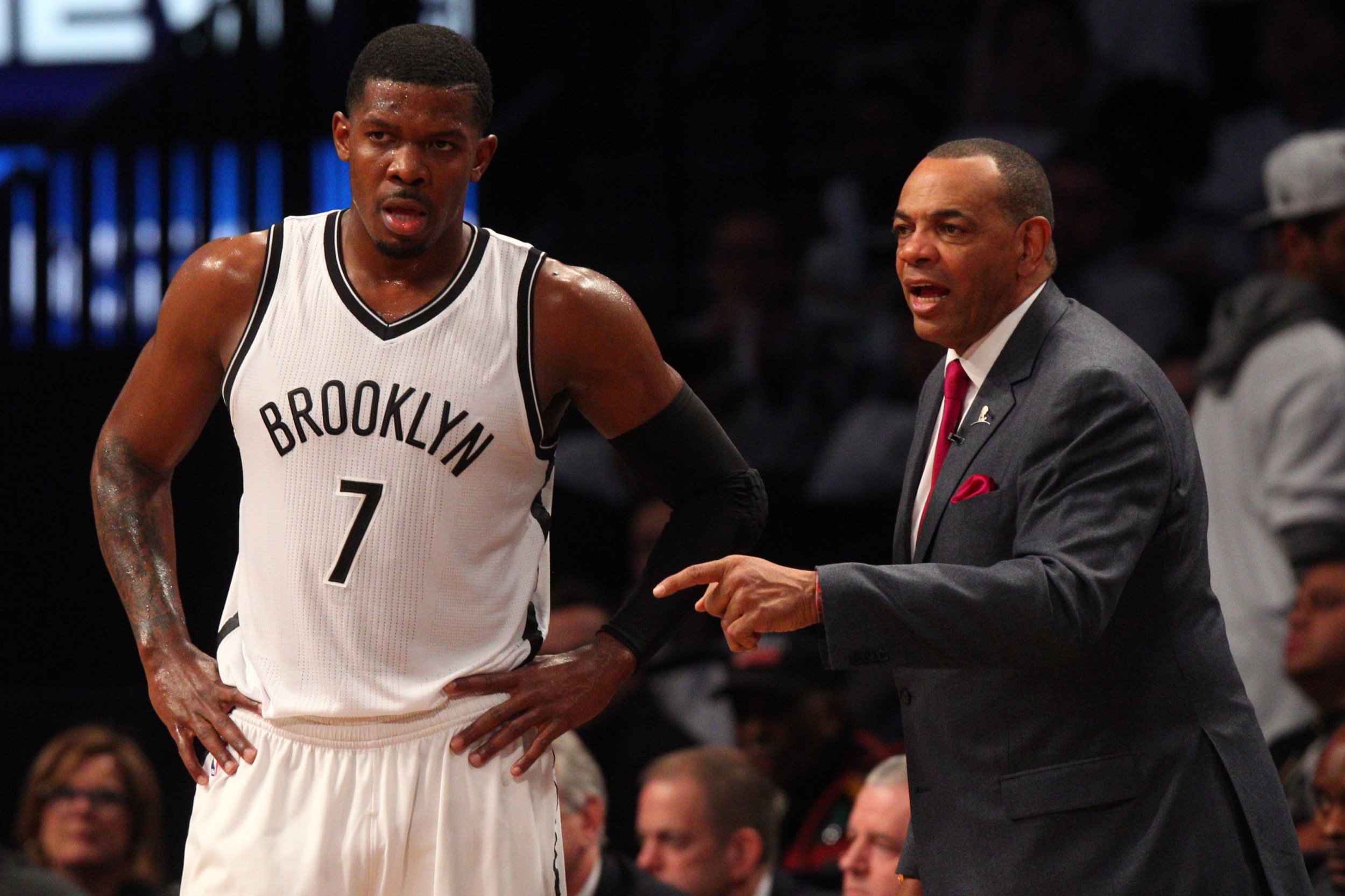 In 2013, the Brooklyn Nets mortgaged their future on the hopes that 37-year-old Paul Pierce and 35-year-old Kevin Garnett could propel them to a title run. General manager Billy King brought the veteran Celtics, along with 34-year-old Jason Terry, to Brooklyn in exchange for a handful of role players and the Nets' first-round draft pick in 2014, 2016 and 2018. The Celtics also received the right to swap first-round picks with the Nets in 2017. "Today, the basketball gods smiled on the Nets," said Mikhail Prokhorov, the team's billionaire Russian owner, in a statement. "With the arrival of Kevin Garnett and Paul Pierce, we have achieved a great balance on our roster between veteran stars and young talents. This team will be dazzling to watch and tough to compete against."
The next year the Nets finished a pedestrian 44-38 and lost to the Heat in the Eastern Conference semifinals. Paul Pierce left for the Washington Wizards in the offseason. Their record fell to 38-44 in the 2014-2015 season. Garnett was traded to Minnesota after 38 games, once it became clear the team wasn't going anywhere. They lost in the first round of playoffs. It turns out assembling a hodgepodge of overpriced, past-their-prime veterans isn't the best way to win an NBA title.
Heading into the 2015-2016 season, the Nets found themselves in rebuilding mode, and with Joe Johnson, Jarrett Jack, Thaddeus Young and injury-prone Brook Lopez headlining their roster, they quickly established themselves as one of the worst teams in the NBA. At least they'll get a good draft pick, right? Wrong. Remember how Billy King traded their 2016 first-round pick to Boston…and their 2017 first-round pick…and their 2018 first-round pick?
Billy King has now been reassigned to a different role, and gone is head coach Lionel Hollins, who took over the team from following Jason Kidd's departure to Milwaukee before the 2014-2015 season. Prokhorov announced the changes on Sunday. "By making this decision now, it enables our organization to use the rest of the season to diligently evaluate candidates with proven track records," the Russian billionaire said in a statement. "It's clear from our current state of affairs that we need new leadership. With the right basketball management and coach in place, we are going to create a winning culture and identity and give Brooklyn a team that it can be proud of and enjoy watching."
This is great and all—King needed to go and Hollins probably did too—but what is Prokhorov going to do to give Nets fans hope when the team finds itself in the same dismal position at this point next year? What about the year after that? Outside of a magical, once-in-a-generation confluence of players and events resulting in a team like the currently 35-2, defending champion Golden State Warriors, winning a title begins and ends with rostering a superstar (which, of course, the Warriors also have in Stephen Curry).
The easiest way to roster a superstar to build around is through the draft. This is why the Philadelphia 76ers have thrown away the past three seasons. Their strategy hasn't worked so far—that may change if they land the top pick this year and draft LSU sensation Ben Simmons—but at least their fans are able to delude themselves into "trusting the process" in the hopes that they will land a marquee name. Because King traded all of their draft picks away, the Nets have no such hope—at least not for the rest of this decade.
Their situation is so dire that they can't even tank. Instead, they might as well try to field some semblance of a competitive team and pray they can trade for a star somehow, or that a star will decide to sign with Brooklyn in free agency (despite the lack of talent that would surround him). This is unlikely, though, and unfortunately for Prokhorov and Nets fans, it's going to get worse before it gets better. Considering how bad it already is, it might be time to start getting into the Islanders.