Brooklyn Subway Shooting Could Show Up In SCOTUS Second Amendment Ruling
The Brooklyn subway shooting could make its way into the opinion of an upcoming SCOTUS ruling in the first major Second Amendment case the court has taken up in over a decade.
Last November, justices heard oral arguments in a case challenging New York's gun permit law, which currently requires a person to demonstrate "proper cause" to carry a gun outside their home.
While the line of questioning from the bench suggested the Supreme Court was ready to strike down the law, both liberal and conservative justices seemed concerned about how restrictions on guns might be imposed in "sensitive places," like the New York City subway.
"The idea of proliferating arms on the subway is precisely, I think, what terrifies a great many people," Justice Elena Kagan told attorney Paul Clement, who was representing petitioners Robert Nash, Brandon Koch and the New York State Rifle and Pistol Association.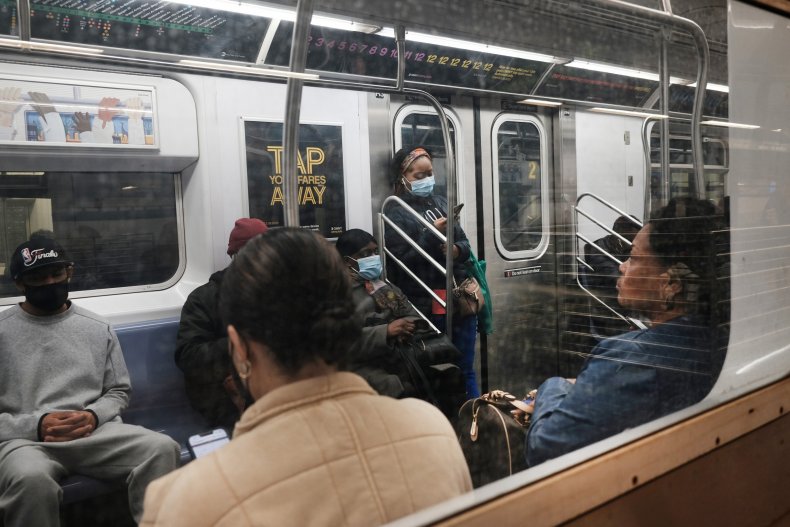 Tuesday's shooting in Sunset Park materialized those fears when a gunman opened fire on a subway train and shot 10 people, injuring another 19, on their morning rush-hour commute.
UCLA law professor Adam Winkler told Newsweek that while the shooting will likely not have any impact on the justice's decision on the law, the incident could be mentioned in the opinions of justices who "would point to this shooting as highlighting the problem with allowing people to carry guns indiscriminately on the streets of New York."
"One of the questions that troubled the justices was how to define 'sensitive places' where guns could not be carried," he said. "This shooting highlights the importance of the court getting that right, of the court understanding what counts as a 'sensitive place' and whether things like public transportation will be included."
"A mass shooting could happen anywhere, but people who are stuck on a moving train, down in a tunnel beneath the city, have no escape," Winkler added. "There's nowhere for them to go, nowhere for them to hide and it makes them especially vulnerable to gun violence."
During the arguments, Chief Justice John Roberts, Justice Amy Coney Barrett and Justice Stephen Breyer all joined Kagan in asking about which sort of places would be allowed to impose restrictions on carry laws without violating the Second Amendment.
While Clement did not answer Kagan's question about the subway directly, he said that his clients, who live in upstate New York, weren't looking to carry guns on the subway nor were they planning to go to Manhattan.
In November, Barrett also questioned Clement as to whether Times Square on New Year's Eve would be a "sensitive place," while Breyer used the example of a football game.
"The Supreme Court is likely in this case to identify what counts as a 'sensitive place,' what kinds of sensitive places could New York choose to protect," Winkler said.
"It is a challenging issue and a difficult one for the justices because it's hard to know, in advance, what counts as a sensitive place," he said.
As Justice Samuel Alito pointed out during the arguments, if someone wants to carry a firearm to protect themselves on their walk home from the subway, they would essentially need to have it with them while riding the subway there.
"It's going to be very difficult for the justices to figure out what counts is a sensitive place and offer a coherent, sensible solution," Winkler said.
The ruling will likely impact other states that have similar carry laws to New York, like California, Hawaii, Maryland, Massachusetts and New Jersey.
Hannah Shearer, the litigation director at Giffords Law Center, previously estimated that 25 percent of Americans could be impacted if the high court were to strike down the law in New York.