'Bros' Box Office Problem Due to Conservatism of Genre, Not Audience
Billy Eichner's tweets about why his gay romantic comedy, Bros, bombed at the box office continue to raise eyebrows—not least because he blamed homophobia for the disappointing audience numbers.
Bros opened in fourth place last weekend, behind new horror movie Smile and two carryovers Don't Worry Darling and The Woman King. The result prompted Eichner—Bros' star and co-writer—to unleash a series of tweets about the matter on Sunday.
"That's just the world we live in, unfortunately. Even with glowing reviews, great Rotten Tomatoes scores, an A CinemaScore etc, straight people, especially in certain parts of the country, just didn't show up for Bros," Eichner wrote.
Continuing to share his thoughts on the micro-blogging platform, he added: "Everyone who ISN'T a homophobic weirdo should go see BROS tonight! You will have a blast!"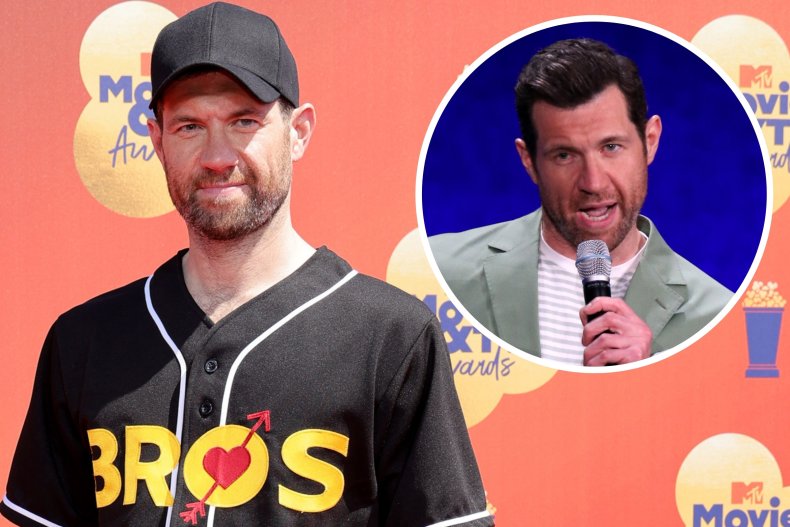 However, Damon Young, an associate professor at the University of California, Berkeley's Department of Film and Media, told Newsweek that the movie's dismal $4.8 million in ticket sales could have more to do with the limits of the genre.
While Young agreed that audience reluctance may have played a role in the film's performance, Bros faced something of an uphill struggle within its own chosen format.
"Eichner blames homophobia for the film's poor showing at the box office, and that might be a part of it," said Young. "It's true that the film did best in major metropolitan cities which have larger gay populations... No doubt he is right that middle America is not excited about a gay romcom. But should it be?
"To me, the film shows the limits of the genre's capacities and its imagination. In spite of its celebration of alternative forms of relationship, it ultimately has to reproduce the same formula, and no amount of self-referential winking can undo that fundamental conservatism.
"I certainly agree with Eichner that in spite of a huge increase in the representation of LBGTQ characters and stories in mainstream media, especially on television, homophobia remains baked into American (and other patriarchal) cultures. I'm not sure if this fully explains why Bros didn't land its opening weekend in the way the producers were hoping."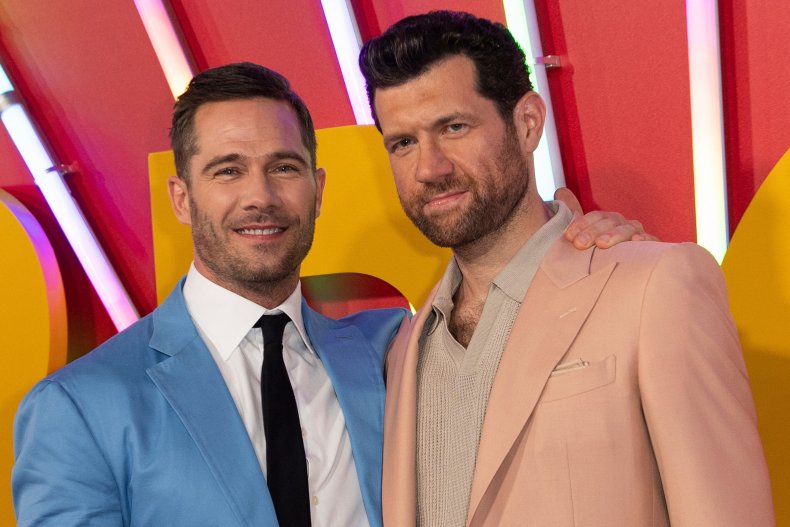 Young, whose areas of specialty includes gender and sexuality studies, points out that there certainly are elements of Bros that make for good viewing, though he cautions the film "isn't as progressive as it keeps insisting it is."
"Obviously, box office success isn't a measure of a film's quality, or its importance," he explained. "The film is funny and smart in parts, and bold in the way it represents aspects of mainstream gay life (like the experience of using Grindr) that haven't been put on view in Hollywood films.
"It's also true that it tokenizes its trans and non-white characters as 'best friends' and reduces them to kinds of caricatures. Insofar as it centers on affluent, urban, gay white men, Bros isn't as progressive as it keeps insisting it is, and in spite of its obsession with correcting the record on gay history, it is not always accurate in its facts.
"For example, the premise that the LGBTQ history museum he is opening in NYC is the first of its kind is fallacious—there has been such a museum in San Francisco since 2011. The fact the central character is constantly moralizing and lecturing everyone he comes into contact with (and the audience) is both off-putting and somewhat hypocritical."
In its analysis of Bros' box office performance, The Hollywood Reporter stated that while Amy Schumer's 2015 R-rated romcom Trainwreck pulled in an impressive $30 million in its opening weekend, "comedy has been on a downward trend in terms of actually getting audiences to come to a theater to watch."
Noting this, Young told Newsweek that, moreover, "romantic comedy is for the most part a star-driven genre (Adam Sandler, Drew Barrymore, Meg Ryan, Tom Hanks, and coming soon, George Clooney, Julia Roberts). There are no major stars in Bros."
Young added that the critical acclaim and positive audience feedback of such films as Moonlight (2016) and Call Me By Your Name (2017) "shows that films about same-sex love can do well at the box office, a trend that began with the breakthrough success of Brokeback Mountain in 2004.
"But all of these are solemn dramas about impossible or tragic love. Bros is a witty romcom, and everyone ends happy. The other mode of success for queer films has been for outrageous comedies like The Birdcage (1996), or films featuring drag such as The Adventures of Priscilla, Queen of the Desert (1994).
"Perhaps mainstream audiences are quicker to embrace gay characters in drag, high farce, or stories of death or doomed love, than they are the kind of normative, quotidian characters that populate romantic comedy."
"I think the question is, why a gay romcom?" Young surmised. "It's not an interesting genre, and we should leave it to the heterosexuals, who, as someone remarks in the film, 'had a good run.'"
Newsweek has reached out to representatives of Eichner for comment.