Republicans Nominate Bunny Ranch Brothel Owner for Nevada State Legislature
Dennis Hof, owner of Nevada's Moonlite Bunny Ranch, captured the Republican primary for the state legislature Tuesday when he took 43% of the vote. He will face Democrat Lesia Romanov in the November midterm elections.
"I feel relieved," Hof told Newsweek Wednesday. "I feel like I've been in a UFC cage fight."
The primary election saw Hof and his primary opponent, Assemblyman James Oscarson, who captured 36 percent of the vote, focus on "character stuff" instead of issues facing voters, Hof said. Oscarson pointed to allegations of sexual assault against Hof, which the brothel owner called "beyond ridiculous"
"There's nothing to dig up," he said. "Now it's time to look into libel and slander lawyers."
Hof largely aligned himself with President Trump during his campaign. He was even labeled the "Trump of Pahrump," his hometown in Nye County, Nevada. "There's a lot of similarities, we've both made substantial amounts of money," Hof said of himself and the president. "We both like pretty girls."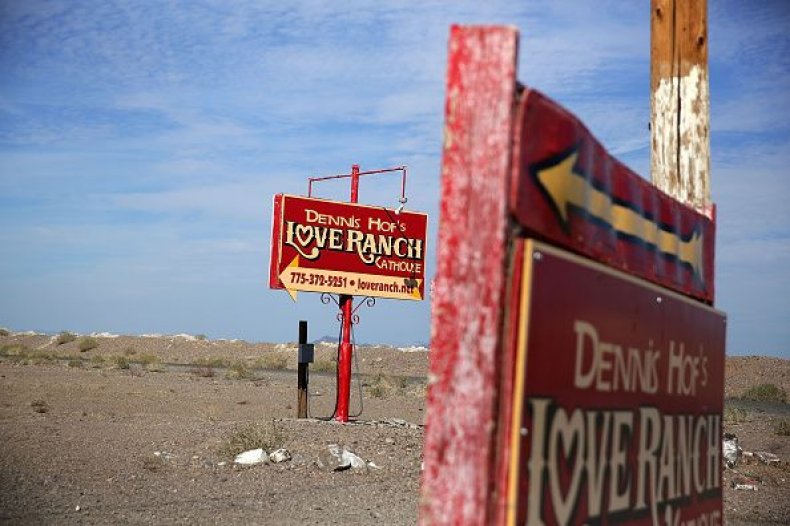 He told the Associated Press his run for office was "all because Donald Trump was the Christopher Columbus for me."
"He found the way and I jumped on it," Hof added. He campaigned alongside Roger Stone, a Trump political adviser, in April. Hof said that Stone texted him Wednesday morning that he should run for governor next.
Stone, for his part, faces a potential legal woes stemming from special councel Robert Mueller's investigation of his actions during the Trump campaign. He said he has a "clear conscience."
Hof's website has labeled him "a much sought-after media personality" and "an often controversial straight-shooter." He gained notoriety through a reality television show when HBO's "Cathouse" documented the lives of workers at one of his brothels.
Hof described himself as "limited government, low-tax, pro-business, state's rights, and live-and-let-live 'conservatarian,'" according to his website. Hof's 2016 book, The Art of the Pimp: One Man's Search for Love, Sex, and Money, was advertised Hof as "the P.T. Barnum of prostitution."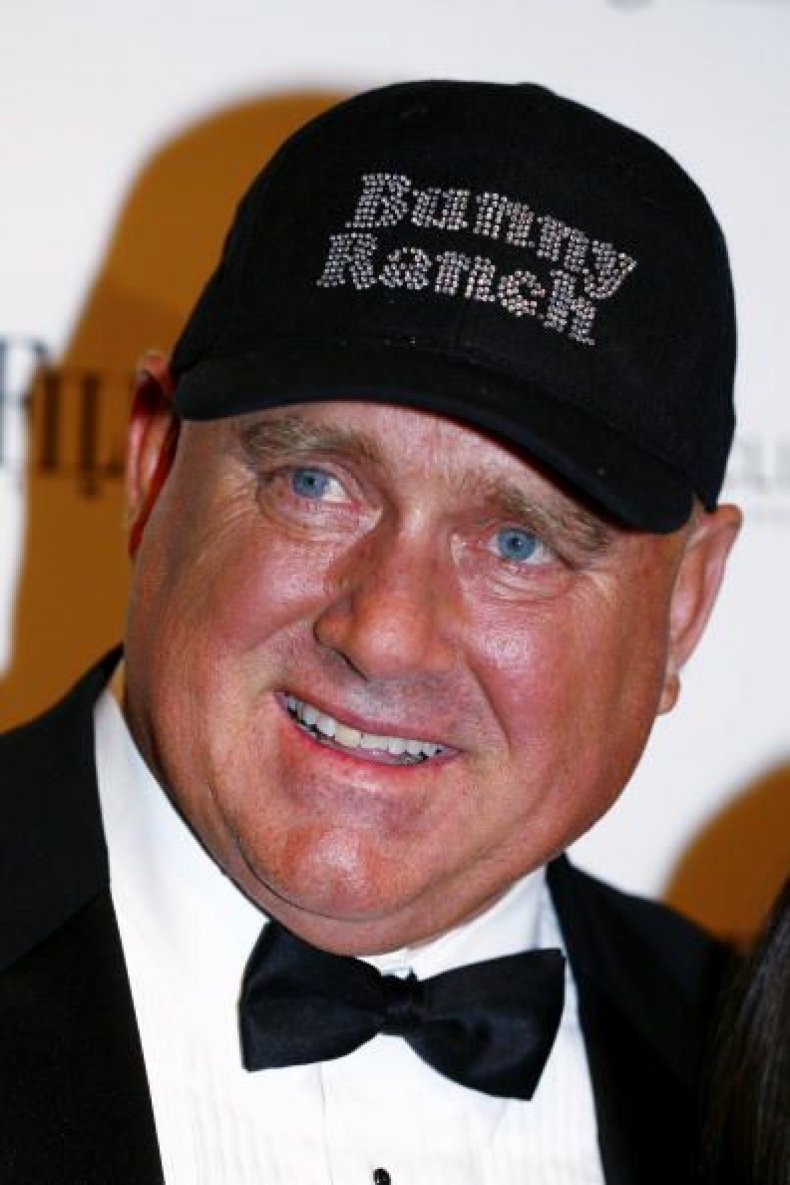 The book disclosed "the secrets of his outrageous marketing stunts, and scandalous details of his friendships with porn stars, prostitutes, and politicians," according to its description.
Romanov, Hof's general election opponent, faces an uphill battle in Nevada Assembly District 36 as a Democrat in a primarily Republican-leaning district.
"A modern day version of David and Goliath on steroids," George McKinnon, a spokesperson for the Romanov campaign said in an email of the campaign. "Our primary theme is 'Do you want a school teacher or a pimp?''
"There are many in Nevada who do not want our State Legislature disgraced," he said.
Hof, who said he is confident in his chances said, "This county is so red. Typically a Democrat doesn't run for this seat."
This story has been updated to include comment from a spokesperson for the Romanov campaign.