Ex-Sex Worker Sues Nevada To Ban Brothels In Rural Counties Alleging They Create 'Foreign Prostitution Market'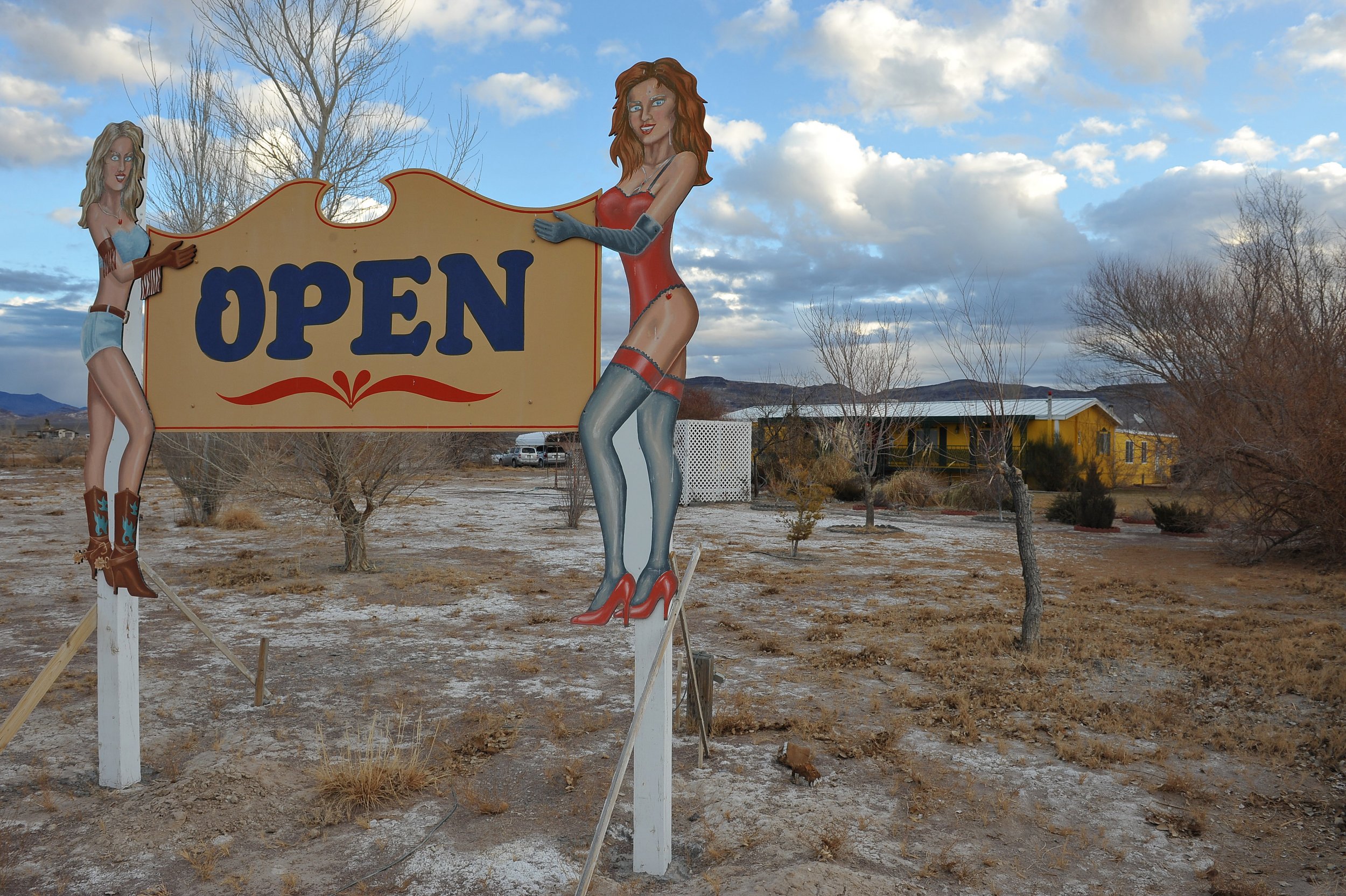 For a decade she was pimped out and trafficked in several states before she was serving johns at a Nevada brothel. Now, the former prostitute is a mother and as an activist is turning the tables on a system that she said made her every day a personal hell. Rebekah Charleston and her attorney filed a lawsuit in Reno's federal court this week demanding defendants Nevada, its governor and legislature put a stop to the injustices that have befallen her and countless other women caught up in cat houses doing the world's oldest profession.
"Something needs to be done," Charleston said in an interview with The Las Vegas Review-Journal. "Because of the fact that I was trafficked inside the brothels, I just have to stand up and say, 'No more.' Women are not public, sexual property to be bought and sold."
The 28-page complaint aims to put an injunction to make prostitution illegal and set up a $2 million fund that would go towards helping victims safely escape, receive medical aid, housing, job training and child care.
It also accuses Nevada of shirking federal laws (including the Mann Act and Victims of Trafficking and Violence Protection Act) by permitting 21 brothels to conduct their between-the-sheets business throughout seven counties including: Elko, Lander, Lyon, Mineral, Nye, Storey and White Pine.
It reads, "The State's creation of an intrastate commercialized prostitution market exerts a substantial economic effect, namely, the creation of an interstate and foreign prostitution market." Charleston, who according to the lawsuit is now a fervent anti-prostitute advocate, claims she is living proof of the many nameless victims swallowed up and forced into professional sex work.
"I never woke up and said, 'I want to be a prostitute,'" the woman who once was servicing visitors at the Moonlite Bunny Ranch, told The Elko Daily. "I was forced and manipulated and abused to do those things."
Legal prostitution that carry on at brothels like tucked away bacchanals in the desert only perpetuate this false equivalence of earning a living but at the cost of turning tricks, she said.
"You cannot introduce an influencer as powerful as money and expect that that equals consent because it doesn't," the 37-year-old said.
Her attorney Jason Guinasso is confident the lawsuit will expose the legal jeopardy of the state's lax sex laws. "There are people just like my client, Rebekah, who have been substantially harmed as a result of allowing this legal system to exist in opposition to federal law," he told The Elko Daily.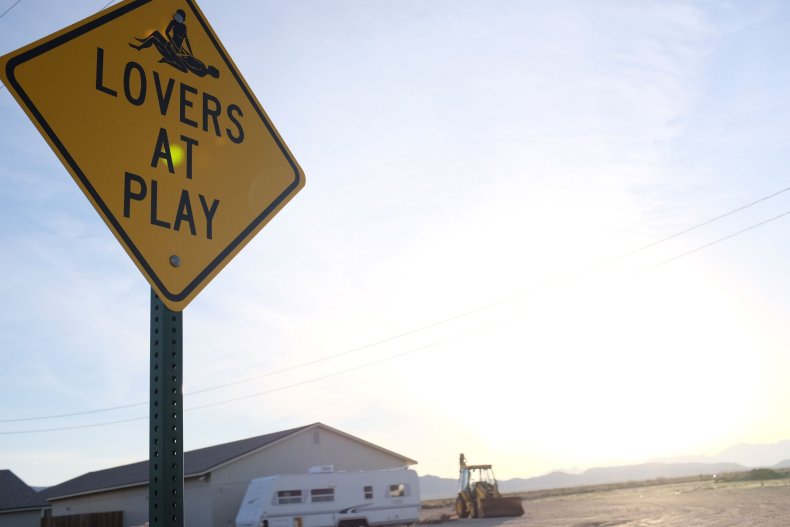 Prostitution has a longstanding presence when it cropped up during the 1800s as prospectors came rushing to claim their fortunes. Back in 1971, the Storey County Commission made history by sanctioning the Mustang Ranch Brothel and giving Nevada its first brothel. The sex hub was also where heavyweight boxer Oscar Bonavena died in a murder back in 1976, but stayed opened until 1999 when the feds seized it in a fraud and racketeering case. Its owner Joe Conforte blew town to Brazil before the indictments came down.
As of 2017, Nevada reigned supreme as with the most number of sex providers in the country, according to Creighton University's The Human Trafficking Initiative (HTI).
"HTI research reveals that Nevada has more sex workers per capita advertising online than any other state, followed by New York, Rhode Island and North Dakota," its data science report states.
For now, the law passed by the state's Legislature counties with populations of less than 700,000 can be issued brothel licenses by referring the request to the sheriff and then through a licensing board, according to the ordinance.
Despite the push to backtrack on legalized prostitution, voters Nye and Lyon counties failed to reject a move to boot their brothels, according to The Reno Gazette-Journal.
The attorney is confident that the timing of the lawsuit is ripe to put pimps on notice to end the "inhumane" practice.
"It violates every principle of king of human rights and dignity," said Guinasso. "I think it's time for Nevada to turn a page on this aspect of our identity and stop allowing our counties to be de facto pimps."