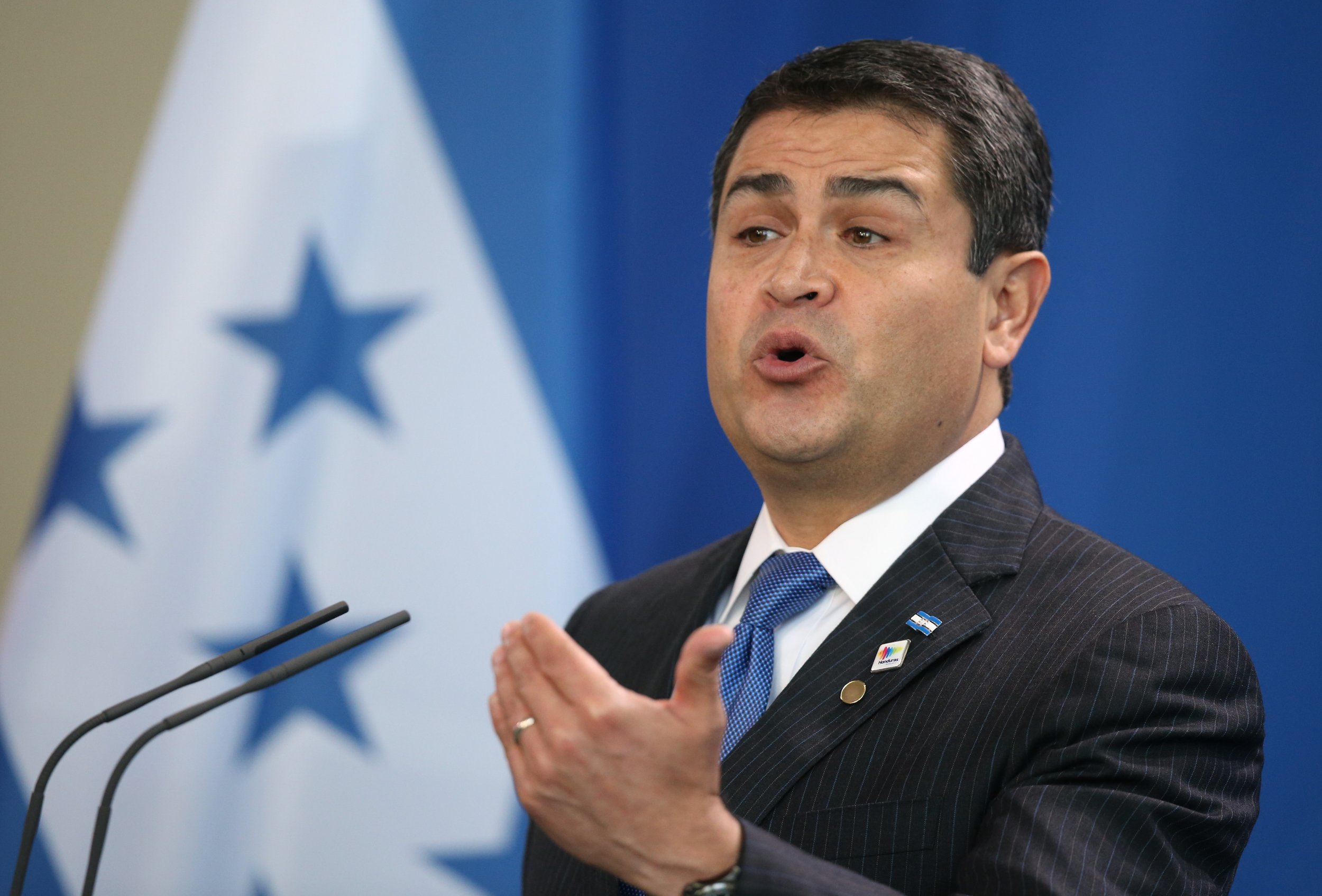 The brother of the Honduran President Juan Orlando Hernandez has been arrested on charge of trafficking tons of cocaine and weapons.
The U.S. Department of Justice said that Antonio Hernandez Alvarado, also known as "Tony Hernandez," was arrested last Friday in Miami but will be prosecuted in New York.
A federal indictment implicates Hernandez in processing, receiving and distributing the drug which had arrived in Honduras via plane, boat and even submarine, CNN reported.
The 40-year-old, who is a former member of the country's National Congress, is also accused of making a false statement and is said to have worked with the national police to coordinate shipments of the drug over a period of 12 years.
Honduras is a major transit route for cocaine smuggled from South American nations to the U.S.
The indictment states that Hernandez was caught in a video and audio recording of a 2014 meeting with the head of the drug-trafficking organization Cachiros during which he agreed to help launder government money.
Geoffrey S. Berman, a federal prosecutor in New York said: "Hernandez allegedly arranged machine gun-toting security for cocaine shipments, bribed law enforcement officials for sensitive information to protect drug shipments, and solicited large bribes from major drug traffickers," Agence France Presse reported.
He faces four separate charges and up to life in prison on three of the charges.
President Juan Orlando Hernández said the arrest was "a heavy blow for the family" but that "no one is above the law."
"I hope that the justice system will give him the chance to defend himself. As a family, we'll be there to support him in the correct way. I hope the justice system will be able to shed light on whether those allegations are true or not," the president said, according to the BBC.
President Hernández, 50, took office in January 2014 and was re-elected in 2017 in a disputed election he was accused of rigging.
Other Honduran public officials and their relatives have been targeted by the U.S. over drug trafficking.
In July, the United States charged in absentia another government minister, Midence Oqueli Martinez Turcios, with accepting more than $1 million in kickbacks to help fund his political career.
A year later, Fabio Lobo, son of former Honduran President Porfirio Lobo, was jailed in the U.S. for 24 years for conspiring to smuggle cocaine, AFP reported.