People say they'll never forget their freshman year of college. They'll recount memories of living in a dingy dorm, cultivating lasting friendships with roommates, having adventures and experiencing the thrill of newfound freedom that comes from living away from home. I know I'll never forget my freshman year. But it isn't for any of these reasons.
My six-year old-brother, Noah, was murdered in his classroom during the mass shooting at Sandy Hook Elementary School in Newtown, Connecticut, on December 14, 2012. His twin sister, Arielle, and older sister, Sophia, survived. That day is burned into my memory forever. Time doesn't ease any of the pain, and I miss my little brother every day. Nothing will ever compare to the grief of such a horrific loss, but the pain continues knowing over five years later we are still fighting a battle to change our nation's gun laws—and far too many of our legislators have yet to prioritize public safety over the gun lobby.
On the day of the shooting, I was in the middle of finals. My mom called and said there had been a shooting at my siblings' school and she wasn't sure if they were safe. Soon after that my mom called again—she had found both of my sisters, but not Noah. Finally my grandma called. Noah had been shot and killed. He was one of 20 students and six educators who were gunned down in their school that day.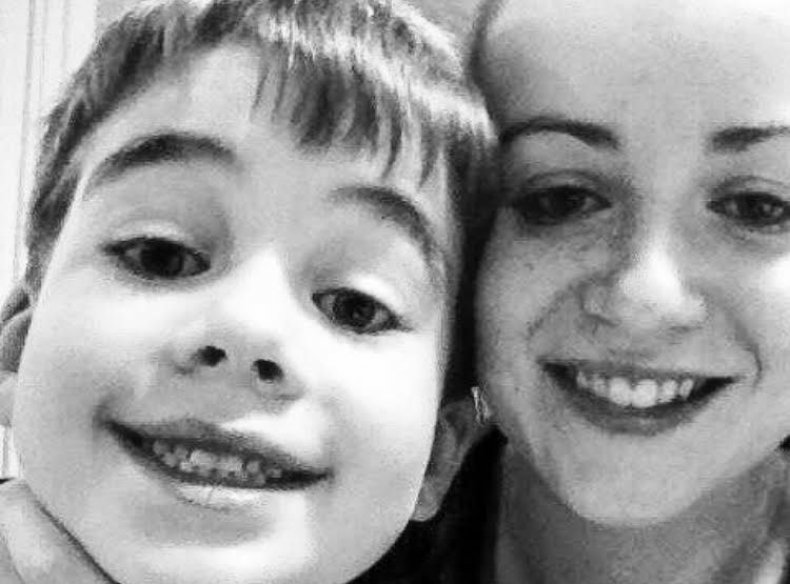 From that point forward, my life as I knew it changed forever. I went back to college a few weeks later but found it impossible to be in the same place where I first got the news of Noah's death. I finished the school year in New York and decided to transfer to the University of Texas at Austin for my sophomore year.
As my new life in Texas began to take shape, the weight of what had happened to my family never left my mind. It was hard to relate to students around me who had not experienced what I had. After secluding myself for a time, I found one of the most helpful parts of my healing process was sharing my story and getting involved in gun safety advocacy work, as I have done ever since.
So my heart broke anew when I learned of the mass shooting at Marjory Stoneman Douglas High School in Parkland, Florida, where 17 students and educators were killed and more than a dozen others injured. The senseless violence that happened at Sandy Hook, and continues to happen in places like Parkland and hundreds of other cities and towns across the country, has been a wake-up call for me—and I'm not alone.
After Parkland, students are rising up all over the country to March for Our Lives on Saturday (March 24), because we are not willing to wait until this violence strikes again. Students and Americans around the country are bravely taking to the streets and demanding common-sense gun legislation from our nation's leaders. We're pushing corporations to boycott the NRA and shedding light on the dangerous gun lobby agenda. And we won't be ignored.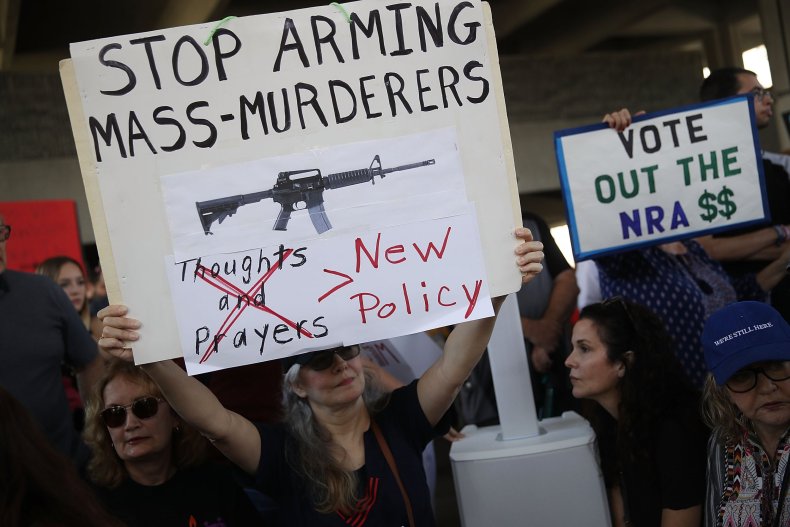 Though I've been doing this work for a number of years, as have many survivors and families of those affected by gun violence, it's reaffirming to see so many joining the movement now. It's this chorus of voices that gives me hope and keeps me going. And I'll be proud to join the hundreds of thousands of people—kids, teenagers, moms and dads, school and community leaders—who will participate in the March for Our Lives events across the country on March 24.
Lending my voice to this movement allows me to honor my brother's life while doing what I can to make sure this doesn't happen to another family. Subsequently, I have interned at Everytown for Gun Safety and joined the effort to push back against campus-carry laws that threatened to come to the University of Texas.
This work against gun violence was new to me. Before Noah was killed, this was not an issue to which I paid much attention. Growing up in Connecticut, I lived a relatively care-free life—I felt safe at school and around my community. But over the years I've been doing this, I've realized that gun violence doesn't discriminate based on your zip code. It's a crisis that plagues small towns like mine once in a century, as well as bigger cities where shots ring out daily. It's easy to think of these shootings as isolated incidents, but in truth, they're happening all the time. Every day in America, more than 96 people die and hundreds more are wounded by guns.
So on March 24, I hope you'll march with us—not just in memory of those taken, like my brother Noah, and in the honor of the Parkland students, but in support of kids and families everywhere who deserve a safer future.
Danielle Vabner is a graduate of the University of Texas at Austin, whose six-year-old brother, Noah Pozner, was one of 20 students and six educators shot and killed at Sandy Hook Elementary School on December 14, 2012. She is a passionate advocate for gun violence prevention and a member of the Everytown Survivor Network.