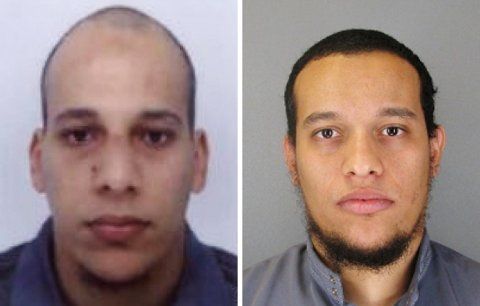 Turkish authorities have arrested the brother-in-law of one of the jihadis who targeted the offices of French satirical magazine Charlie Hebdo in Paris in January 2015, as he made his way to Syria.
Mourad Hamyd is a relative of Cherif Kouachi, one of two brothers to kill 12 people at the offices of the magazine in an attack claimed by Al-Qaeda in the Arabian Peninsula. His sister was the wife of Kouachi.
Turkish police detained him last month on suspicion of attempting to enter Syria, a judicial source told AFP news agency. They then transferred him to a detention center in Bulgaria on July 28.
The source confirmed a report from French newspaper Journal du Dimanche and said that French authorities will issue an arrest warrant for Hamyd, from the northern French town of Charleville-Mezieres.
He had been wrongly identified as one of the Charlie Hebdo attackers in its aftermath, with authorities detaining him before releasing him without charge. He was a student and had criticized the attack after the brothers had carried it out.
Cherif Kouachi, 32, stormed the offices of Charlie Hebdo with his older brother Said, 34, killing staff in an attack apparently motivated by the magazine's offensive depictions of the Prophet Muhammad. Cherif had spent more than a year in the French prison system since 2008 for sending fighters to Iraq for Al-Qaeda.
France has been the worst-hit European nation by radical Islamism, with seven deadly Islamist attacks in seven months, the worst being the Paris attacks in November, when an Islamist State militant group (ISIS) cell killed 130 people across the French capital.