Brother-In-Law's Hilarious Rice Buying Debacle Captivates Thousands
How much rice is too much rice? Twitter user Shiv Ramdas may have the answer. On Thursday, Ramdas shared a thread recounting, in real time, his brother-in-law's accidental purchase of a rice-filled truck and the madness that followed.
"OMG my brother in law, the gift that never stops giving, was tired of being sent to get rice every day so he decided buy in bulk, talked to the shop about it, wires got crossed, now there is a literal TRUCK FILLED WITH RICE outside the house and my sister is losing her s**t lmfao," Ramdas began the Twitter chain.
However, this wasn't just an SUV with a few backs of rice in the trunk. It was a lorry, which is typically used for moving furniture and other large objects.
"If you have never heard a woman destroy a man with one sentence 25 times in a row you should meet my sister," Ramdas wrote. "She's terrifying rn, I'm on the phone and I'm scared and she isnt [sic] even angry at me lol." Unfortunately, Ramdas was not allowed to listen in on the phone conversation, but knew that there was a negotiation going on between his brother and the lorry driver.
"BIL wants everyone reading this to know that I'm [a] d*** for livetweeting it and this is not helping," Ramdas noted at one point. After some negotiation, Ramdas' brother-in-law thought he reached a deal, but was mistaken. He revealed that the "driver insists they'll have to take the rice (and pay) but midway through [thought] better of it and is now negotiating with driver again."
"An excellent demonstration of the flight instinct in mammals when confronted with mortal peril," Ramdas quipped. At one point, the BIL pulls out a pack of cigarettes for the lorry driver and their helper. They all continue negotiation while smoking.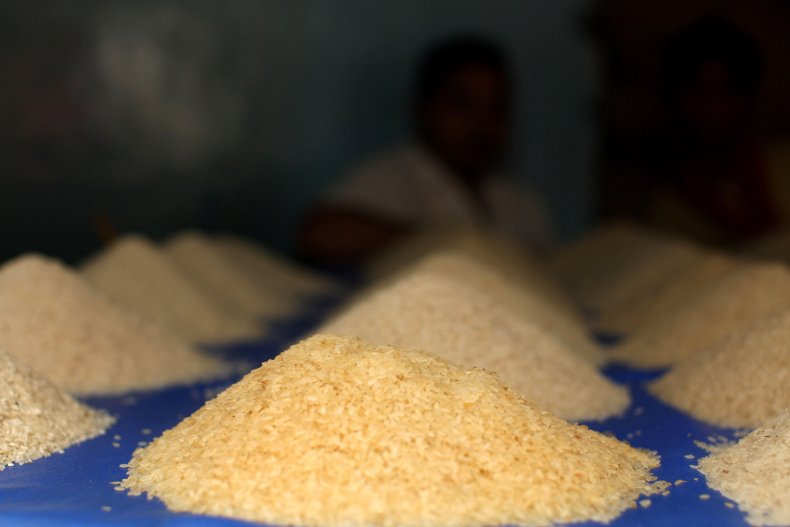 Although this seemed like a smart way to ease the tension while negotiating, another issue arose: Ramdas' brother-in-law said he quit smoking on Sunday. "Update: Bereft of victims for the moment, sister is now asking me if I knew about this," he tweeted. "There may be a slight lull in updates while I swear innocence and try to avoid becoming collateral damage in this tale of Indian Carnage."
Ramdas' sister interrogates him about the BIL's smoking. Meanwhile, the lorry driver has no luck contacting the warehouse.
Manu, a man who is somehow connected to the warehouse, is then contacted to help sort out the issue with the lorry filled with rice. The brother-in-law, the driver, and assistant all speak with Manu. "Manu clearly believes in getting all sides in a conflict before coming to a decision because he is now speaking to lorry driver's assistant. A wise judge. Maybe he'll want to speak to me too. One can but hope."
Ramdas' mother eventually makes everyone something to eat. Ironically, rice is not on the menu, he notes.
Manu eventually arrives to the scene, where BIL discusses the predicament. "BIL is now making what appears to be a passionate case. Manu certainly appears sympathetic, he is nodding," Ramdas updates his followers. "Apparently compromise is that if BIL buys some sacks of rice* and then Manu will make the rest just go away," he says, noting that the number is under negotiation. However, Manu also asked for a bottle of alcohol for his troubles, thus complicating the pending agreement.
Ultimately, after dozens of tweets and negotiations, final terms were set." 23 bags, one bottle Old Monk, one bottle scotch," Ramdas writes. "Everyone is exhausted."