Who Is Brother Nature? 'Deer Whisperer' Kelvin Peña Apologizes for Racist Tweets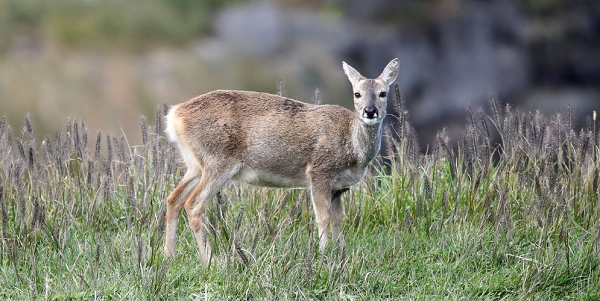 Kelvin Peña was 12 years old when he created a Twitter account and posted some rather salacious comments about people of color, Jay-Z and Chris Brown in particular. Now the 20-year-old, who goes by "Brother Nature," is paying for the errors of his youth after screenshots of his racist, sexist and anti-Semitic tweets went viral over the weekend.
The self-proclaimed "deer whisperer," who has amassed a Twitter following of more than 1.5 million people, apologized for his tweets on Sunday. "I woke up this morning to seeing my old tweets resurface on my timeline and my heart dropped," Peña wrote in an open letter to his Twitter followers.
"I started using twitter [sic] when I was 12 years old, I was very impressionable and was seeking attention. I am sorry to all of the people that I offended and have let down. I apologize for 12-year-old Kelvin and take total responsibility for my words," he wrote. "Everyone changes, everyone learns, and everyone makes mistakes. That's why I spread so much positivity with the platform I was given, to be a role model for the kids."
He continued, "I hope that all of my friends, fans, and followers truly understand and believe that I have evolved as a human being and I lead with love. I was a child and am now a man asking you to accept the apology of a young boy."
The tweets were posted on Peña's account in 2011 and 2012. A screenshot image showcased a few of Peña's tweets including one that read, "Jay Z look like a monkey."
In another tweet, Peña, who said he was of Dominican and Puerto Rican descent, referenced singer Chris Brown's assault of fellow singer Rihanna in 2009. "When I grow up I wanna be like Chris Brown. So if my girlfriend tried to look through my phone while driving I can choke and punch her," Peña wrote.
The nature enthusiast and friend to all animals, who first found fame by posting Vine videos with deer in 2016, also supported Nazi regime in some tweets, writing messages like "HEIL Hitler" and "f**k that, I'm Hitler. Everyone's a f**king Nazi."