Brother of Paul Whelan, Imprisoned in Russia for 3 Years, 'Grateful' for U.S. Efforts
U.S. Secretary of State Antony Blinken on Friday called for the release of two U.S. citizens detained in Russia while meeting with Russian Foreign Minister Sergey Lavrov.
Blinken brought up Paul Whelan and Trevor Reed during the meeting with his Russian counterpart, urging Russia "to do the right thing and let them come home."
David Whelan, Paul's brother, told Newsweek Friday that his family is appreciative of Blinken's efforts.
"We're grateful that, at a time when the White House is trying to deter an illegal invasion of Ukraine by Russia, that Secretary Blinken still took the opportunity to raise Paul's case and that of Trevor Reed," David Whelan said. "It is this sort of continued engagement with the Russian government that seems integral to finding a resolution and securing Paul's freedom."
Whelan, a former member of the U.S. Marine Corps, was arrested by authorities in Moscow in December 2018. In 2020, he was convicted of espionage and sentenced to 16 years in prison by a Russian court.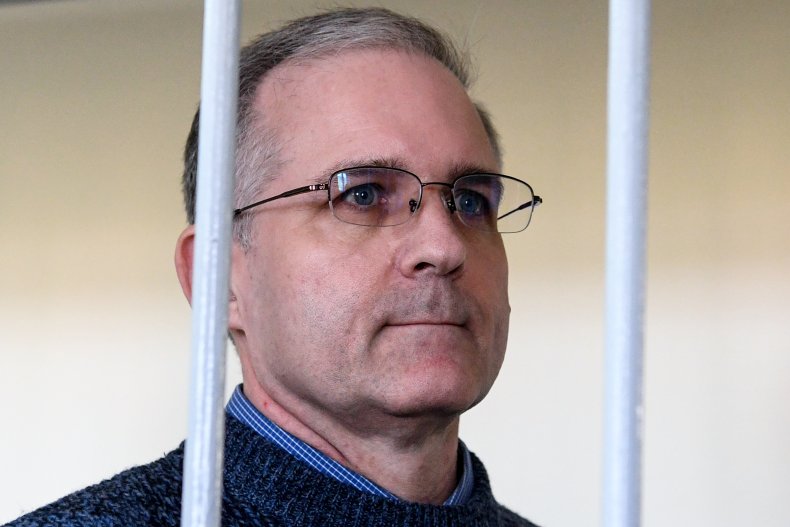 His family has long maintained he was visiting Moscow to attend a wedding and the charges against him are false.
Trevor Reed, also a former Marine, has been in Russian custody since August 2019 after he was charged with assaulting police officers who were driving him to a police station following a drunken night out.
Reed, who was visiting his girlfriend in Moscow at the time of his arrest, has denied the charges against him.
Blinken and Lavrov met in Geneva, Switzerland, to discuss the situation at the Ukrainian border, where Russia has placed an estimated 100,000 troops for a possible move into the country.
Russia has demanded a commitment from NATO that it will never allow Ukraine to become a member of the alliance. Still, Lavrov said on Friday that Russia was not planning to attack Ukraine, even though U.S. officials have doubted that claim.
Geneva's meeting between the two top diplomats seemingly yielded little results in de-escalating tensions, but the sides agreed to continue talking.
However, Blinken used the occasion to plead the case of the two prisoners during opening remarks of the meeting in front of reporters.
In opening remarks witnessed by reporters, Blinken said Whelan and Reed "were tourists in Russia, were arrested, were convicted without credible evidence, and we again ask Russia to do the right thing and let them come home."
David Whelan said his family realizes "that arbitrary detentions are difficult to resolve," but they are appreciative of continuing efforts on the part of the Biden administration.
"For all three years that Paul has been a Russian hostage, the U.S.-Russian bilateral relationship has been terrible," he said to Newsweek. "There were frank public admissions on both sides that it seemed to have gotten as low as it could, particularly last summer when Ambassador Antonov was recalled to Moscow and Ambassador John Sullivan was sent back to Washington."
However, he indicated he and other family members have seen some reason for hope.
"The biggest change is that, throughout the last year, we have seen more frequent attempts by the White House to engage with the Russian government," he said. "As bad as the relationship between the nations is, there has been much more communication.
David Whelan added, "Our family believes that these continued interactions are more likely to help Paul's case than if the White House were to limit its contacts with Russian officials."
Newsweek attempted to contact members of Trevor Reed's family for comment but did not hear back in time for publication.