Brothers Accused of Executing More Than 20 Cats by Trapping, Shooting Them: Sheriff
Two brothers were arrested in Indiana last week after allegedly killing more than 20 cats in their neighborhood, local law enforcement officials stated on Monday.
The cats were believed to have been trapped by the men before they were shot to death, according to Sheriff Rick Meyer with the Jackson County Sheriff's Department, who detailed the arrests in a Facebook post on Monday.
The men accused in the cats' deaths were identified by Meyer as Gavin and Garth Goens, 28-year-old brothers from Vallonia, Indiana. The Goens brothers were arrested on January 13 following a report received from an unidentified neighbor four days earlier.
The neighbor contacted law enforcement officials on January 9 to report that she had an interaction with the brothers while recording what Meyer described as an "altercation" between the Goens and another man, who was not publicly identified. As the incident between the Goens and the other man unfolded, the Goens allegedly yelled at their neighbor, "Hey, your cats are dead," the sheriff's Facebook post said.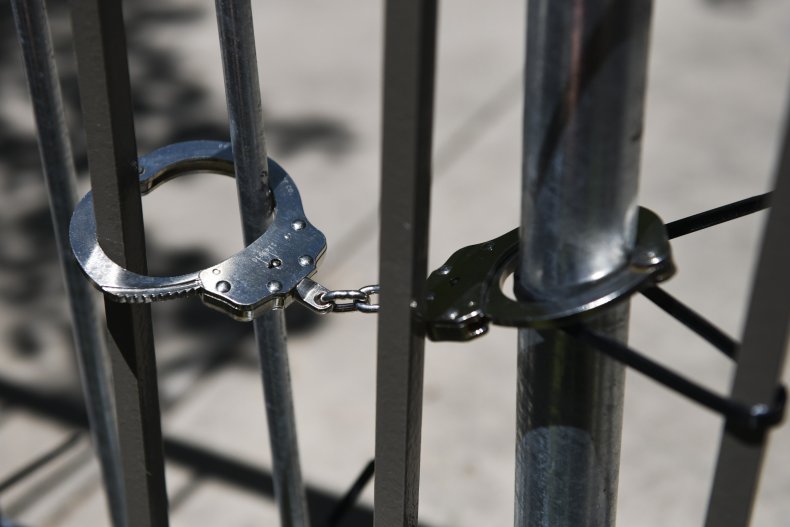 An officer with the Jackson County Sheriff's Office later went to the Goens' home and stated in a police report that "there were numerous wire traps of varying sizes containing some sort of bait."
The brothers reportedly first told the officer they killed feral cats that had wandered onto their land and into the traps, but Meyer noted on Facebook that the Goens later said that "cats matching the description of the neighbor's had been a nuisance and were caught in the traps."
The brothers have been accused of trapping the cats and killing them "by shooting them in the head with a 9mm handgun," according to Meyer.
More than 20 cats are believed to have been killed and buried on the brothers' property. It was not immediately clear how many of the cats that the Goens allegedly killed had belonged to the neighbor who first reached out to the sheriff's office.
Both of the brothers were arrested last week on animal cruelty charges. The Goens are also facing charges of possession of marijuana and possession of paraphernalia, according to the sheriff's office.
"We take reports of animal cruelty very seriously," Meyer said in a statement. "The facts of this case are very disturbing. Nobody has the right to kill or harm a neighbor's pets."
Newsweek reached out to the Jackson County Sheriff's Office for further comment but did not receive a response in time for publication.