The Brothers Who Became the Boston Marathon Bombers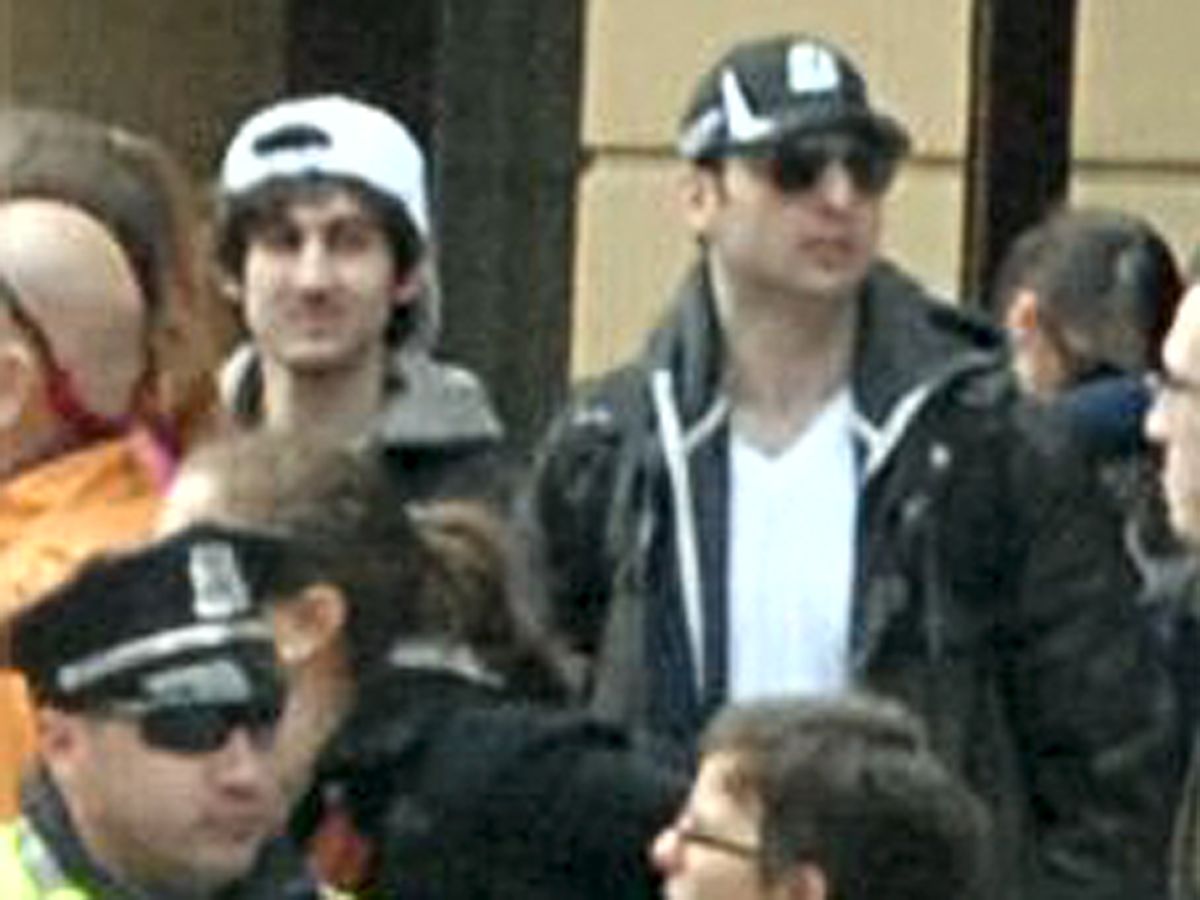 Federal prosecutors wrapped up their case against accused Boston Marathon bomber Dzhokhar "Jahar" Tsarnaev last week by showing grisly pictures of the carnage that left three dead and 264 wounded. Tsarnaev, whose brother Tamerlan was killed in the aftermath of the attack, was apprehended while hiding inside a dry-docked boat after a spectacular, live-television chase during an unprecedented citywide lockdown. Lawyers for Tsarnaev have admitted he carried out the bombing, and he is not expected to testify before the jury that will decide whether to sentence him to death or life in prison.
Whatever the sentence in this fascinating case, the jurors will not have been presented with as much engrossing information as writer Masha Gessen weaves into her new book, The Brothers: The Road to An American Tragedy, on sale April 7.
This is a story that no one wanted to hear in the days and months after the bombing: "Boston Strong" was not interested in what shaped the men who built pressure-cooker bombs for their Patriots' Day attack. Many Americans still may not care to hear it, but that would be too bad, because it's one of the best books I've ever read about terrorism and the immigrant experience in America.
Gessen's book is part social history, part travelog (she traversed the Caucasus and Central Asia while reporting it), and part forensic on family and cultural dysfunction. The peregrinations of the Tsarnaev family are so complicated, including journeys from Kyrgyzstan to Chechnya, Istanbul, Cambridge and back, that the editors put a map at the start of the book.
The Tsarnaevs are Muslim Chechens, and Gessen sketches a brief history of the people from whom they descended. Stalin was deeply suspicious of them, and, in 1944, when the Germans occupied the North Caucasus during World War II, he ordered that hundreds of thousands of ethnic Chechens be force-marched to trains that took them to Kyrgyzstan, where they became "special settlers." The sealed trains had no toilets and no food, and corpses traveled side by side with the living.
Two generations on from those persecuted ancestors, young Chechen men have become "that most endangered and dangerous of humans," Gessen writes, hunted equally by Russian soldiers and radicalizing religious extremists.
The brothers' parents, Anzor and Zubeidat Tsarnaev, were modern Chechens, thin and stylish. Their Muslim religion was beside the point, at least at the beginning of their life together. As young parents of what would be four children, they moved at least a half-dozen times across thousands of miles, seeking an elusive safe haven where Zubeidat hoped to give her brood the "perfect" life.
Gessen wanders among these people, and approaches them with empathy and dark wit. She seems to have left no phone uncalled, no address unvisited. She interviewed Zubeidat and family friends and relatives scattered across the lawless ruins of two former Soviet Republics.
One of Gessen's most poignant encounters is with the principal of the school Tamerlan attended in the Kyrgyzstani city of Tokmok. The Pushkin Gymnasium School Number One was reputedly the finest school in town, and the Tsarnaevs had maneuvered hard to get Tamerlan into it. The ambitious principal entered her pupils in every local regional and national competition, and plastered her walls with plaques for everything from spelling to jumping rope. However, Gessen writes that "for the majority of graduates, the most useful skill acquired…was so-called professional training: woodworking for the boys and sewing for the girls."
Tamerlan, the eldest child, arrived in America as a teenager. He was a flashy dresser, going around Boston in shiny white shoes and disco suits, what he called his "European style." No one dared laugh: The strapping émigré had followed a traditional Chechen path, seeking success through boxing and martial arts. And he became a prize-winning boxer before attention related to a domestic violence arrest got him disqualified from competitions.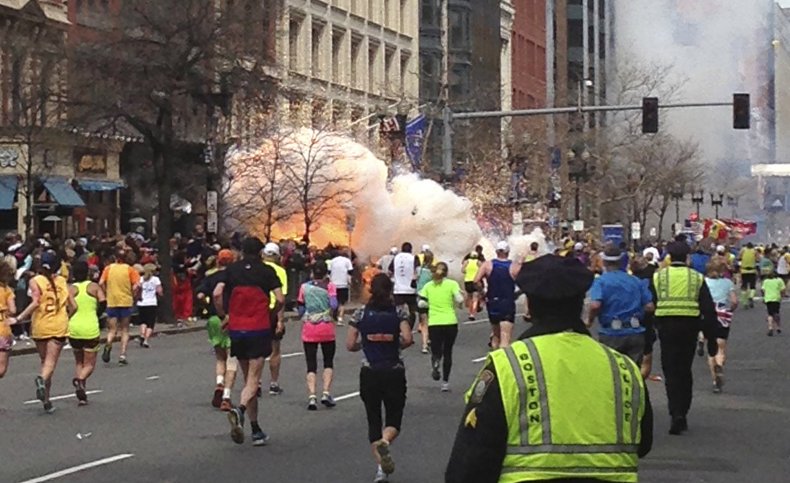 Jahar arrived in America at age 8 and seemed to assimilate more easily. He was "the sweet kid, the kid everyone loves," Gessen writes. And yet, not quite: "All the descriptions of him…are spectacular in their flatness," she says. The "social superstar," the charmer, had a furtive inner life behind a charming pothead exterior. Jahar began "reconnecting" with his Chechen roots in high school, when he first got on a Russian social media site and presented himself as someone who spoke the ancestral Chechen language, which he did not. Gessen is not clear on exactly how or when the brothers were radicalized, although she suggests that by the time Tamerlan made a mysterious trip back to Chechnya from Boston in 2012 he was already more radical and anti-American than young radical Muslims he associated with while there.
The Tsarnaevs reported to their relatives back home that their eldest son was "the hope of the U.S. Olympic team" in boxing and that their girls were married with children. None of it was true, or, if half-true, it wasn't for long. Nor were the stories they told their American friends.
The Tsarnaevs presented themselves as educated people, which they were by Chechen standards. For a time, Zubeidat—future Muslim radical—was connected to Harvard Law School, translating human rights documents. But she lacked the formal education to understand the language of law and ended up as a home care worker, while her husband worked on cars on the Boston streets and later commandeered an illegal spot in the parking area of an apartment complex and defended it with fear and intimidation, Gessen writes.
She is generous about the lies and half-truths: Reinventing your own stories, she writes, is "one of the benefits and requirements of immigration."
The family, after a run of poor decision making and bad luck, completely fell apart. The parents divorced and moved to Russia, and the No. 1 son, having failed at the boxing dream, was dealing drugs.
"My relatives live in Chechnya, Russia," he wrote in a letter pleading to have his financial aid reinstated after he started flunking out of college the year before the bombing. "A Republic that is occupied by Russian soldiers that falsely accuse and abduct innocent men under false pretenses and terrorist accusations."
A year later, he and his brother faced terrorist accusations, in America.
The family's story is rich and revealing, but Gessen did only a limited dive into unanswered questions about the bombers. We might never know much about the crime itself because Tsarnaev, his lawyers and his family are under federal "special administrative measures," a combination of solitary confinement and gag order. The defendant cannot speak with other prisoners and may only communicate by phone with his lawyers and immediate family. Only the government may record or release whatever is being said.
Prosecutors do have plenty of evidence, starting with a video of Jahar casually strolling away from the explosions, the only figure in the scene not running. And his defense lawyers haven't even argued that he didn't do the deed, but are trying to get him life in prison instead of the death penalty. Still, some clues indicate there is more to the story. The Boston FBI knew about Tamerlan well before the bombing, and his mother claimed it tried to recruit him as an informant.
Fighting terrorism by proactively recruiting possible terrorists has been part of the FBI's anti-terrorism strategy since 9/11. No attacks were committed on American soil between September 2001 and the Boston bombing in 2013, but the entire law enforcement apparatus has been waiting for one. Most Americans are even resigned to losing civil liberties to prevent more "terror." But some of the methods employed in the investigation of the Tsarnaev case can still shock.
Gessen, who has written an award-winning book about Vladimir Putin, The Man Without a Face, is a student of state and stateless terror, and is excellent on the varieties of fear it engenders.
In Russia, unknown attackers blew up three apartment buildings while people slept on three nights in 1999, killing 300. The state blamed Chechens, but conspiracy theorists blame Putin's forces. Those attacks and subsequent mass hostage-takings kicked off a "witch hunt" in Chechnya and Russia that continues to this day.
As America was launching its post-9/11 war on terror ("an emotion all nations would like to declare war against, if only that were possible," Gessen notes drily), Chechen children were being forced out of schools and Chechen families forced to leave their homes. The Tsarnaevs and their kin were "terrorized by the specter of terrorism, from a land and a moment where terrorism looked markedly different" from how it appeared in America. Meanwhile, for Americans, "terrorism seemed to come from nowhere and to attack them for no reason."
The Tsarnaevs, unlike virtually every family in Chechnya, escaped physically unscathed. They didn't lose a male relative or get blown out of their home by bombs. But they did know fear. "The Tsarnaevs ran for their lives," Gessen writes. "Who is to say this leaves a lesser scar?"
Another species of fear provoked authorities to kill a witness, Tamerlan's friend Ibragim Todashev. Like Tamerlan, he was a trained fighter and an expert in martial arts, and may have been involved in the ritual murders of three drug dealers in Waltham, Massachusetts, on the anniversary of 9/11. The dead included one of Tamerlan's drug-dealing friends, but whether he was involved or whether the murders had something to do with corrupt Massachusetts cops—a theory Gessen lays out in some detail—we will never know, since everyone involved is dead.
Finally, fear stalked the friends of Jahar, now all silenced, deported or jailed for as long as a quarter of a century for the crime of taking potential evidence from Tsarnaev's dorm room and throwing it away instead of calling the authorities. Those who called the authorities fared no better, Gessen writes.
At the end of the book, Gessen introduces a rare former friend of the Tsarnaev brothers who is not in jail. Luis Vasquez, a high school friend of Tamerlan, became CNN's go-to guy in Boston in the days after the bombing. He was on camera in Copley Square at the precise moment when Anderson Cooper announced that Jahar had been captured alive.
The crowd behind him went wild, shouting, "U-S-A! U-S-A!" as if the Red Sox had just defeated the Yankees in the playoffs. Speaking to Gessen two years later, in a frozen Boston as the trial commenced, Vasquez confessed that he still cherished that moment.
"And this was not only his moment of glory," Gessen concludes, "but, in the fervor of the chanting people, the glory of his time, his place, his country, the vastness of all that it stood for, against the vastness of all that threatened it."