Broward County Strikes Down Program That Would Permit Some Parkland High School Staff to Have Guns
The school board in Florida's Broward County struck down on Tuesday a plan to arm some school employees. Marjory Stoneman Douglas High School, the site of the February 14 school shooting that left 17 students and staff members dead, is located in Broward County. Board members objected to the Coach Aaron Feis Guardian Program, named after a coach who died in the massacre.
"This would mean more guns, the purchase of more guns, the legalization of more guns and more guns brought from the community into schools," said Rosalind Osgood, a board member, reported the Sun Sentinel.
After Nikolas Cruz, a former Parkland student, allegedly carried out the attack with a semiautomatic AR-15 assault-style rifle, Florida Governor Rick Scott signed a $400 million safety package law aimed at increasing statewide security in March. Of the $400 million, $67 million was earmarked to arm school staff members if school districts chose to enact the program. Teachers who "exclusively perform classroom duties" would not be participants of the program, reported CNN.
The portion of Broward County's $67 million should go toward additional funding for school resource officers, according to the board.
District members have opposed the idea of arming teachers, and the debate has stirred controversy in organizations such as the National Education Association. The NEA argued the proposal would make school hallways even more unsafe. Its own polls have said that a majority of teachers think that carrying guns in school hallways does not reduce the number of gun violence victims.
"For those districts that don't want to arm employees, they should give us money to keep children safe in other ways," said Robin Bartleman, a board member, reported the Sun Sentinel.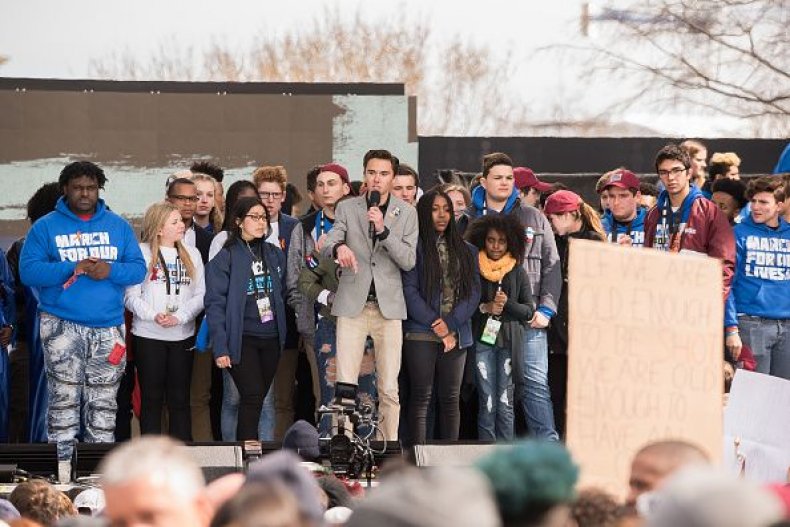 Nearly two months after the deadly shooting, students and advocates have pushed legislature chambers nationwide harder for tighter restrictions, including banning purchases of assault rifles and large-capacity magazines.
At a town hall over the weekend, Parkland families joined Debbie Wasserman Schultz, who represents Florida's 23rd congressional district in the House of Representatives, and spoke out against gun violence, according to the Associated Press.
Fred Guttenberg, who lost his daughter Jaime in February's school shooting, decried "weak-kneed" state legislators who have been unable to push further gun regulations, reported the AP.