Broward County Sheriff Calls His Removal by Florida Senate Over Parkland Shooting a 'Power Grab'
Broward County Sheriff Scott Israel has been permanently removed from his position by the Florida Senate, according to the Sun-Sentinel, in the wake of the high school shooting in Parkland. Israel had been suspended since January 2019.
Israel had been labeled responsible for the shootings at Marjory Stoneman Douglas High School, when Deputy Scot Peterson stayed outside the school while 17 students were shot inside. Peterson's behavior has been attributed to "a lack of training." WPLG reported that Governor Ron DeSantis called the sheriff's actions "inadequate."
Allegedly, Israel did not follow through on investigating threats the shooter made before the Parkland massacre, nor did he make the best use of officers on the scene.
"Mr. Israel... is not being removed due to the acts of a single deputy," said Republican Senator Rob Bradley. "The institution failed and he was its leader."
"Today is the day for accountability," added Bradley.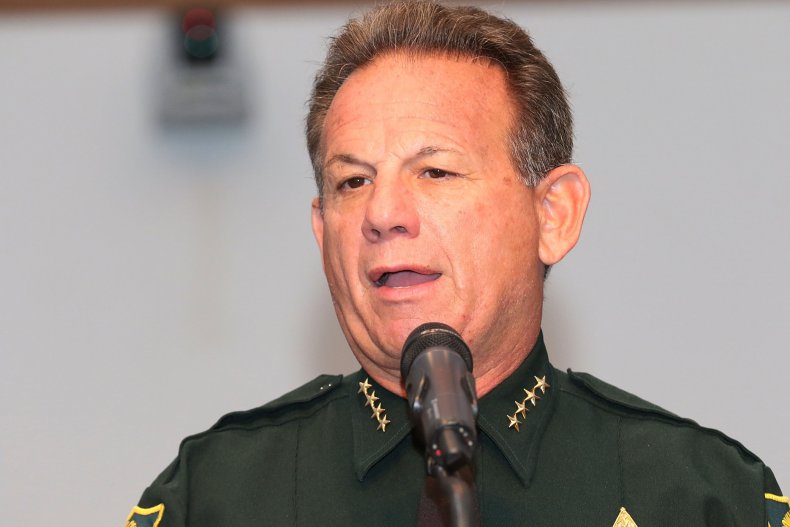 State senators were given the authority to either remove Israel or reinstate him. However, the vote was 25-15 in favor of removal. Most Democrats voted for reinstatement.
"Sheriff Israel received a full and thoughtful hearing in the Senate Rules Committee," said Senate Republican leader Kathleen Passidomo. The Senate Rules Committee had already recommended that Israel be removed.
But Senator Gary Farmer had expressed concerns that many Broward County voters want Israel to remain their sheriff.
"We are a country founded on rule of law," Farmer said. "We cannot base our decision on emotion. [Israel] soiled his own performance. I am not going to defend his performance."
State senator Tom Lee, who voted against removing Israel, voiced concerns that a precedent for suspending a sheriff over the actions of one of his officers would be set.
Israel tweeted after the decision, saying that Governor DeSantis and his allies "chose to ignore their own report and the will of the voters."
"To the votes in Broward County, I am sad to report that politics won the day," Israel continued. "Your vote has been stolen and the results of our 2016 election have been overturned. From 450 miles away, the Governor substituted his judgement for yours and installed his own sheriff in Broward County."
Israel also referred to today's decision as a "power grab."
But at least one interested party was pleased by the decision.
"If there's systemic failures of incompetence and negligence as we've seen here in Mr. Israel's BSO [Broward County Sheriff's Office], then he needs to be removed," said Tony Montalto, according to WFOR. Montalto's daughter, Gina, was killed during the Parkland shootings.