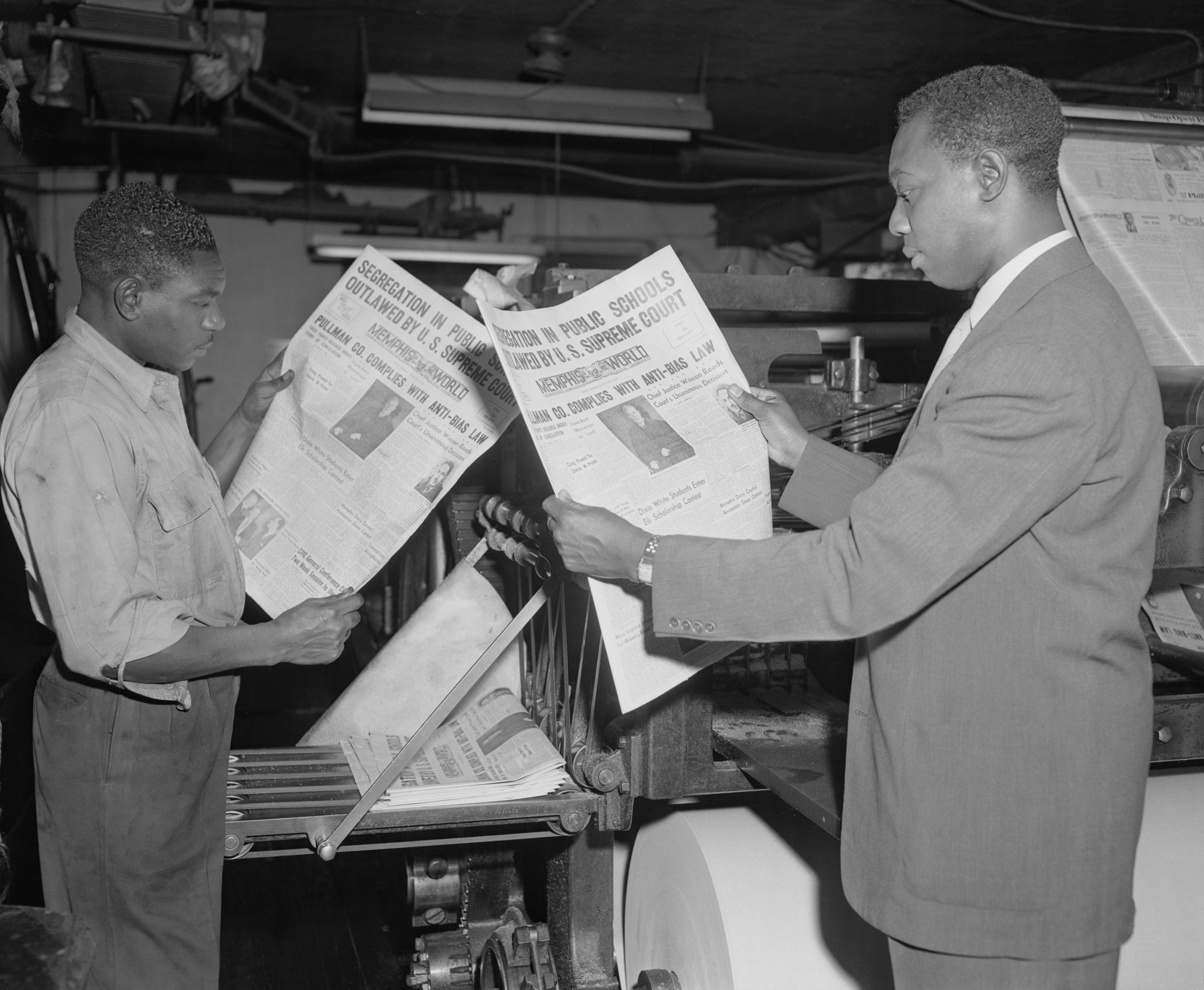 Friday marks the 65-year anniversary of the landmark Supreme Court case Brown v. Board of Ed, which ruled that segregated schooling was unconstitutional in the United States and transformed the U.S. legal system in the process.
But those accomplishments could soon be at risk as the Trump administration attempts to push through nearly 30 judicial nominees who refuse to affirm that the case was correctly decided.
Jeffrey Rosen, President Trump's new deputy attorney general, also refused to affirm the ruling in the case. Rosen said in response to a question about it that he couldn't be expected to give his opinion on "thousands of Supreme Court opinions."
The slew of new judges who refuse to affirm the case came as the Supreme Court signaled that it is willing to overturn decades of precedent.
On Monday, the court made a surprising decision in Franchise Tax Board of California v. Hyatt, when the court reversed a ruling from 1979 that said that states do not hold sovereign immunity from courts in other states. The vote fell along party lines, with the more conservative judges voting to overturn the rule.
In his dissent, Justice Stephen Breyer wrote, "Today's decision can only cause one to wonder which cases the Court will overrule next." While Breyer was referring specifically to cases surrounding the constitutional right to abortion, there could be more coming.
"The refusal by some nominees to say that [Brown v. Board of Ed] was correctly decided sends a dangerous signal to all Americans–especially African Americans–that Brown could someday be overturned and that our nation could return to the disgraceful days of racial segregation," wrote Vanita Gupta, president and CEO of The Leadership Conference in a letter to the Senate.
Judges on the right may be reluctant to affirm the case because they might be asked to then affirm other cases like Roe v. Wade, but civil rights advocates say this is a disturbing trend.
"I don't mean to be coy, but I think I get into a difficult, difficult area when I start commenting on Supreme Court decisions—which are correctly decided and which I may disagree with," said Wendy Vitter, who was recently confirmed by Senate as U.S. District Court for the Eastern District of Louisiana. "If I start commenting on, 'I agree with this case,' or 'don't agree with this case,' I think we get into a slippery slope."
Democratic Senator Richard Blumenthal expressed shock at the answer and suggested that potential judges were being advised by the White House not to comment on Brown v. Board of Ed. "I was stunned by her answer," he said on the Senate floor. "Brown is woven into the fabric of our nation. How could anyone suggest disagreeing with Brown, as she did?"
A Justice Department spokesperson told The Washington Post that they do not instruct nominees on how to answer questions.
There is a history of right-wing nominees publicly supporting Brown v. Board of Ed, so the sudden reversal doesn't have much precedent. Supreme Court Justice Brett Kavanaugh called the decision "inspirational" and the "single greatest moment in Supreme Court history," during his confirmation hearing.
"Affirming Brown is an essential principle of racial equality that must be endorsed by all who seek a lifetime appointment on our federal courts. Regrettably, it is not, and that should be disqualifying," said Gupta.
Federal judges can do much to re-segregate schools by striking down policies that use race to redistribute school enrollment through busing programs. A recent study by the UCLA Civil Rights Project and the Pennsylvania State University Center for Education and Civil Rights found that about 40 percent of all black students are in segregated schools (defined as 90 to 100 percent nonwhite).
These are the pending Trump judicial nominees who have declined to affirm the ruling in Brown v. Board of Ed :
Miller Baker (U.S. Court of International Trade)
Thomas Barber (Middle District of Florida)
Wendy Berger (Middle District of Florida)
Ada Brown (Northern District of Texas)
Jeffrey Brown (Southern District of Texas)
Brian Buescher (District of Nebraska)
James Cain (Western District of Louisiana)
Daniel Collins (U.S. Court of Appeals for the Ninth Circuit)
Clifton Corker (Eastern District of Tennessee)
Steven Grimberg (Northern District of Georgia)
Greg Guidry (Eastern District of Louisiana)
James Hendrix (Northern District of Texas)
Richard Hertling (U.S. Court of Federal Claims)
Karin Immergut (District of Oregon)
Sean Jordan (Eastern District of Texas)
Damon Leichty (Northern District of Indiana)
Michael Liburdi (District of Arizona)
David Novak (Eastern District of Virginia)
Mark Pittman (Northern District of Texas)
Nicholas Ranjan (Western District of Pennsylvania)
Timothy Reif (U.S. Court of International Trade)
Matthew Solomson (U.S. Court of Federal Claims)
Brantley Starr (Northern District of Texas)
Peter Welte (District of North Dakota)
Several judges who refused to affirm the case, including Wendy Vitter (U.S. District Court for the Eastern District of Louisiana), Michael Park (2nd U.S. Circuit Court of Appeals), Michael Truncale, (U.S. District Court for the Eastern District of Texas) and Kenneth (9th U.S. Circuit Court of Appeals), have already been confirmed by the Senate.