Bruce, the Last 'Jaws' Shark, Got His Name From Spielberg's Lawyer
Bruce has a new home, and it's not Amity Island. ABC News reported that the final shark that was used for Jaws shark was named after Bruce Ramer, Steven Spielberg's lawyer. The crew started to call the massive shark after the attorney while working on the classic thriller.
Ramer has been a longtime friend and attorney for Spielberg, and joked that he's named for the good qualities of the shark. "They never paid me a royalty — that's all I know," Ramer said in 2010, via Harvard Law Today.
Bruce (the shark, not the lawyer) is 1,208 pounds, 25-foot-long and 45 years old. It is the last of its kind, since all other sharks used for the film were destroyed, according to NPR. "The original Bruce — or Bruces — were all destroyed," Spielberg's spokesman, Marvin Levy, told the publication. "So there is no Bruce existing anywhere, nor any parts thereof." However, the last mighty creature was found in a junkyard, and given new life.
The creature moved into its new home on Friday, the Academy Museum of Motion Pictures in Los Angeles. Before heading to the museum, the shark underwent a seven-month restoration by special effects and makeup artist Greg Nicotero.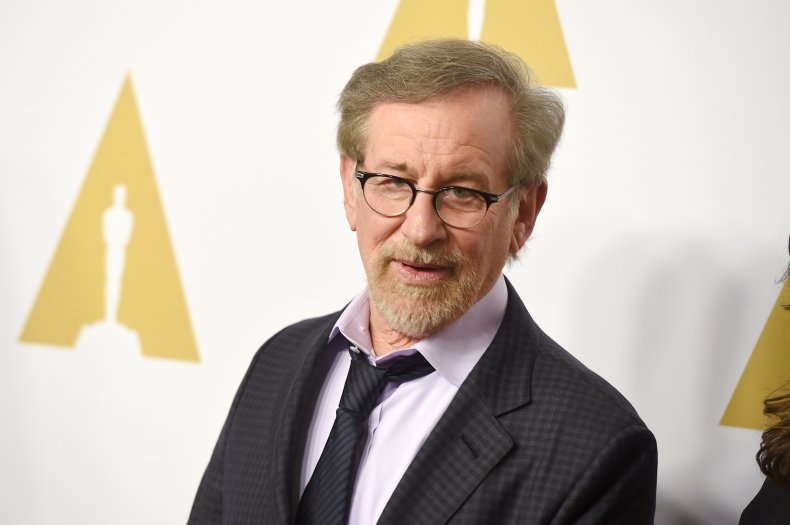 Bruce, the biggest piece to date for the museum, was then transported from a storage facility on a 70-foot-long flatbed truck. The shark is so large that his fins had to be unattached in order for him to fit into the museum, and glass panels were removed from the building as well. Once the shark got to its new home and had its fins reattached, Bruce was then attached to five cables that each could hold his weight, and pulled up to get into the position of the building's spine.
Shraddha Aryal, the museum's Vice President of Exhibition Design and Production, said it was "such an exciting moment" seeing the shark get hoisted up.
"One of the great things about being the Academy Museum of Motion Pictures is that we have access to Academy members in all craft areas of the industry," Bill Kramer, Academy Museum Director, said, via Associated Press. "We can call on our members and other members of the film industry who have either worked on the film that the artifact is from or know enough about the provenance and work that had been done to help us restore it. We're in an incredibly privileged position."
The Academy Museum of Motion Pictures is expected to open on April 30, 2021.