Who is Bruce McArthur? Former Mall Santa Who Killed and Dismembered Gay Men to be Sentenced: 'This is a Real Wake Up Call'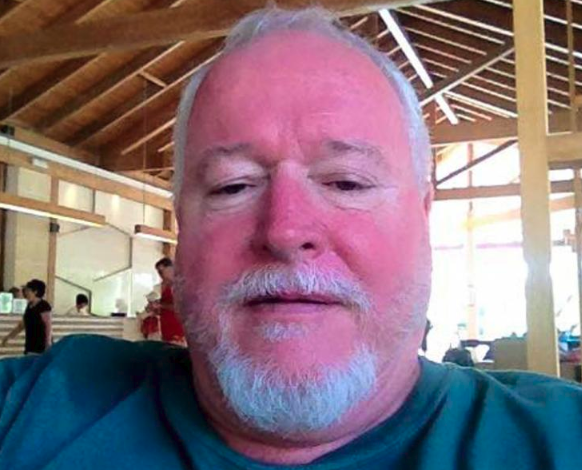 An admitted serial killer who pleaded guilty to eight counts of first degree murder in Canada last month is set to be sentenced today. Bruce McArthur, 67, pleaded guilty to brutal killings between 2010 and 2017 in court last Tuesday.
Victims were named as Selim Esen, Andrew Kinsman, Majeed Kayhan, Dean Lisowick, Soroush Mahmudi, Skandaraj Navaratnam, Abdulbasir Faizi, and Kirushna Kanagaratnam.
McArthur, a former self-employed landscaper and mall Santa, is accused of preying on men in the vicinity of Toronto's Gay Village, a popular destination for the LGBT community.
Toronto Police said in a release on January 29 that McArthur's acts had been deliberate. Six of the slayings were sexual in nature and some victims' bodies were staged after death. As noted by the Globe and Mail, McArthur targeted refugees, immigrants and vulnerable men.
He was arrested on January 18. When police arrived on the scene they found a man, dubbed "John," tied to McArthur's bed. He was handcuffed but alive, CTV News reported.
On Monday, as McArthur's trial began, the court heard previously-unknown details about the series of gruesome deaths which plagued Toronto for over half a decade.
Crown Attorney Michael Cantlon said a hard drive recovered from McArthur's home contained images of some victims when they were alive. Other images showed bodies after death.
Images were used as evidence that the killer posed their naked bodies after they had been murdered. Some were dressed in fur clothing. Others had cigars in their mouths. The prosecution is seeking a life sentence, CFFR reported today.
The weapon allegedly used by the killer, seized by the police, was a metal bar tied to a rope. He used it struggle the men, Cantlon said. A duffle bag recovered at the scene included "tape, a surgical glove, rope, zip ties, a black bungee cord, and syringes," CTV News reported.
As previously reported, McArthur is believed to have dismembered his victims. Remains were found in garden planters. McArthur allegedly stored bags of victims' hair in a shed.
Cantlon told the court that victims shared similarities beyond their sexual preferences. "The majority were linked through their physical appearances," he said, CTV News reported.
"Most sported facial hair and/or a beard. Six of the victims were immigrants, and of South Asian or Middle Eastern descent. The social features of the victims also overlapped.
"Most of the deceased had traits that made victimization more likely or harder to detect. Some were forced to live parts of their life in secret because of their orientation. There is evidence [McArthur] sought out and exploited these vulnerabilities to continue his crimes undetected."
Haran Vijayanathan, executive director of the Alliance for South Asian AIDS Prevention, described the case as a "real wake-up call for Canada" over how the probe into the deaths was handled by law enforcement, The Washington Post reported today.
Detective David Dickinson, an investigator with the Toronto Police, said the case had been a "long and traumatic" process. "Our thoughts are with the victims, their loved ones and the community as a whole," he said, welcoming the guilty plea. We would not be here if not for the assistance provided during this investigation by all of them," Dickinson added.