Report: Bruce Ohr and Christopher Steele Helped Try and Turn an Oligarch Into an Informant
A report Saturday detailed American intelligence efforts to infiltrate Russia's circle of oligarchs that included two of the main players in the ongoing scandals and investigations surrounding Donald Trump.
Bruce Ohr, a Department of Justice official who has become a frequent target of Trump's ire at the ongoing investigation into his links to Russia and whether they helped influence the election, and Christopher Steele, a former British intelligence operative who compiled a dossier of reporting on Russian influence on Trump, were both involved in the effort, the New York Times reported.
The FBI and the DOJ worked together between 2014 and 2016 to turn Oleg Deripaska, a Russian oligarch with close ties to the Kremlin and President Vladimir Putin, into a top informant. The agencies had hoped that Deripaska could provide valuable information on organized crime in Russia and eventually Russian aid to Donald Trump's presidential campaign, according to officials and associates of Deripaska.
But Deripaska was just one top Russian official that the U.S. was trying to turn, according to the report, as the government was testing out the possibility of gaining intel from six of Russia's richest and most powerful men.
Deripaska had worked with the federal government in the past, spending as much as $25 million of his own money to help the FBI get back a U.S. agent captured in Iran. Then, the agency discovered that Deripaska had tried to get permission to travel in and out of the United States much more easily in the days before the 2016 election.
Emails show that the first time Ohr and Steele ever discussed making Deripaska an informant happened during a meeting in Washington D.C. in November 2014, about seven months before Trump announced his candidacy for president.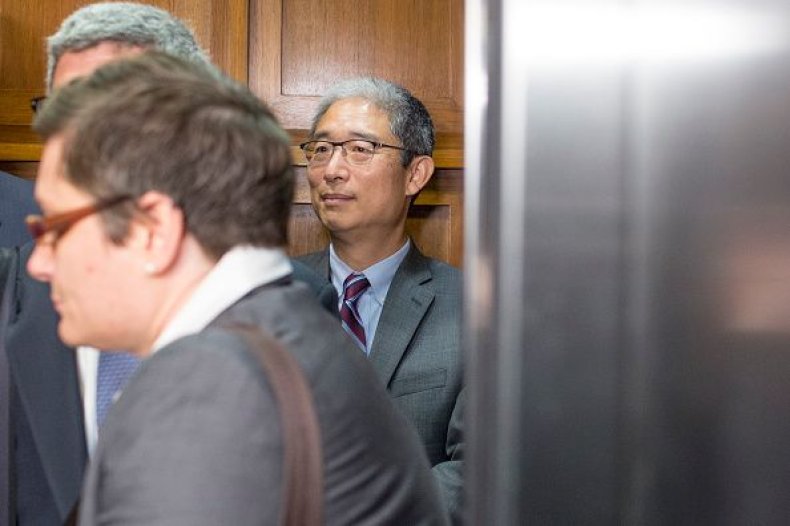 There was allegedly even a surprise, unannounced visit to Deripaska's home in New York where officials pressed him on his relationship to Paul Manafort.
Ultimately, the agents failed to flip Deripaska and the Russian oligarch reportedly disputed any connections between Trump's campaign and Russia.
Communication between Ohr and Steele was detailed in emails and documents that the DOJ gave over to Republicans in Congress earlier this year. As a result, Ohr has been on the receiving end of many of the Trump's recent attacks as the president attempts to undermine a broad investigation by special counsel Robert Mueller into possible collusion between his campaign and Russia during the 2016 election.
The president has threatened to take away Ohr's security clearance and has bashed his "beautiful wife" on social media. Just this week Trump asked "how the hell" Ohr still worked at the Justice Department on Twitter.
This week it was also discovered by The Associated Press that Steele had reportedly told Ohr that Russia had Trump "over a barrel" during the 2016 campaign. Sources also told AP that Ohr had also learned from the dossier author that a Trump campaign aide met with more higher-level Russian officials than was previously thought.