Biker Club Leader Arrested After Federal Agents Discover DIY Weapons Workshop in Garage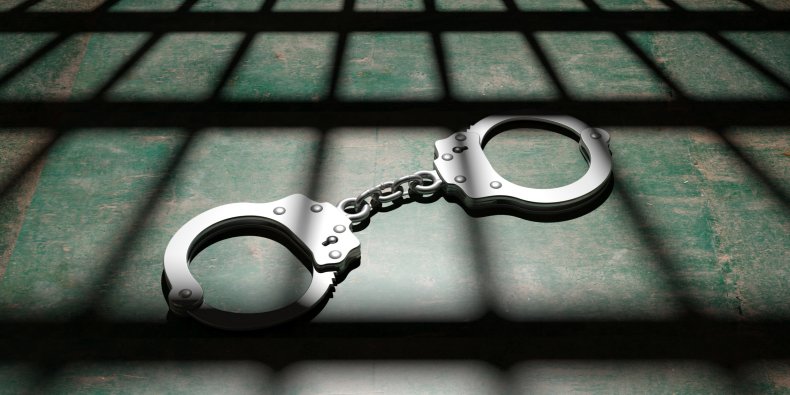 Federal agents arrested the leader of a Massachusetts chapter of the Outlaws Motorcycle Club on firearms charges after discovering he established a workshop believed to be capable of manufacturing so-called "ghost guns" at his house.
Bruce Sartwell, 48, also known as "Monster," is the president of the East Bridgewater, Massachusetts, chapter of the biker gang. Federal agents searched his home in October and found that he had machining tools set up in his garage—including milling plates, a drill press and a Dremel polisher—as well as buffer springs and buffer tubes.
All of these devices can be used in the construction of a DIY firearm. Agents separately discovered an instructional booklet containing information on "how to mill out an AR-15 weapon" at home.
The Outlaws were described in court documents as using "violence, fear and intimidation to impose their will, make money and protect criminal enterprises." A rival biker gang member was shot and killed in September in nearby Fall River by another member of the Outlaws crew, according to court documents.
Sartwell, a felon, is barred from owning firearms under federal law. He was arrested in connection with an AR-15-style rifle believed by Immigration and Customs Enforcement agents to be a "ghost gun," a kind of homemade weapon that falls outside the regulatory framework for firearms manufacturing. These weapons typically lack serial numbers, making them difficult to trace and more likely to evade the scrutiny of law enforcement.
According to a criminal complaint, ATF learned of Sartwell's possible possession of prohibited devices when it was alerted to a shipment to his home address of a package labeled "Fuel Filter." In reality, the filter turned out to be a firearm silencer, court records said.
This year, about 65 shipments originating from China were made to Sartwell's address, many of which were routine items that otherwise could have been purchased from a convenience store, such as a bottle opener, glass cup and rubber gloves.
The U.S. Postal Service conducted a controlled delivery of the "fuel filter," after which federal agents began the search of Sartwell's house and discovered ammunition, an additional silencer and silencer parts, court documents said. Felons are also prohibited from possessing silencers and ammunition under federal law.
An ATF agent on scene conducted a test of the AR-15-style rifle that was discovered in a false compartment in Sartwell's garage and found it to be "operable." The weapon was not registered with the Bureau of Alcohol, Tobacco, Firearms and Explosives (ATF) as is required under federal law, and that formed the basis for Sartwell's arrest.
Sartwell lives with his wife, who had been issued a License to Carry in Massachusetts that is now expired. It is not generally illegal for felons to live with gun owners, although Sartwell's wife did not have any weapons registered to her name.
The specific registration charge leveled against Sartwell carries with it a possible maximum penalty of 10 years imprisonment.
A lawyer for Sartwell declined to comment for this story.