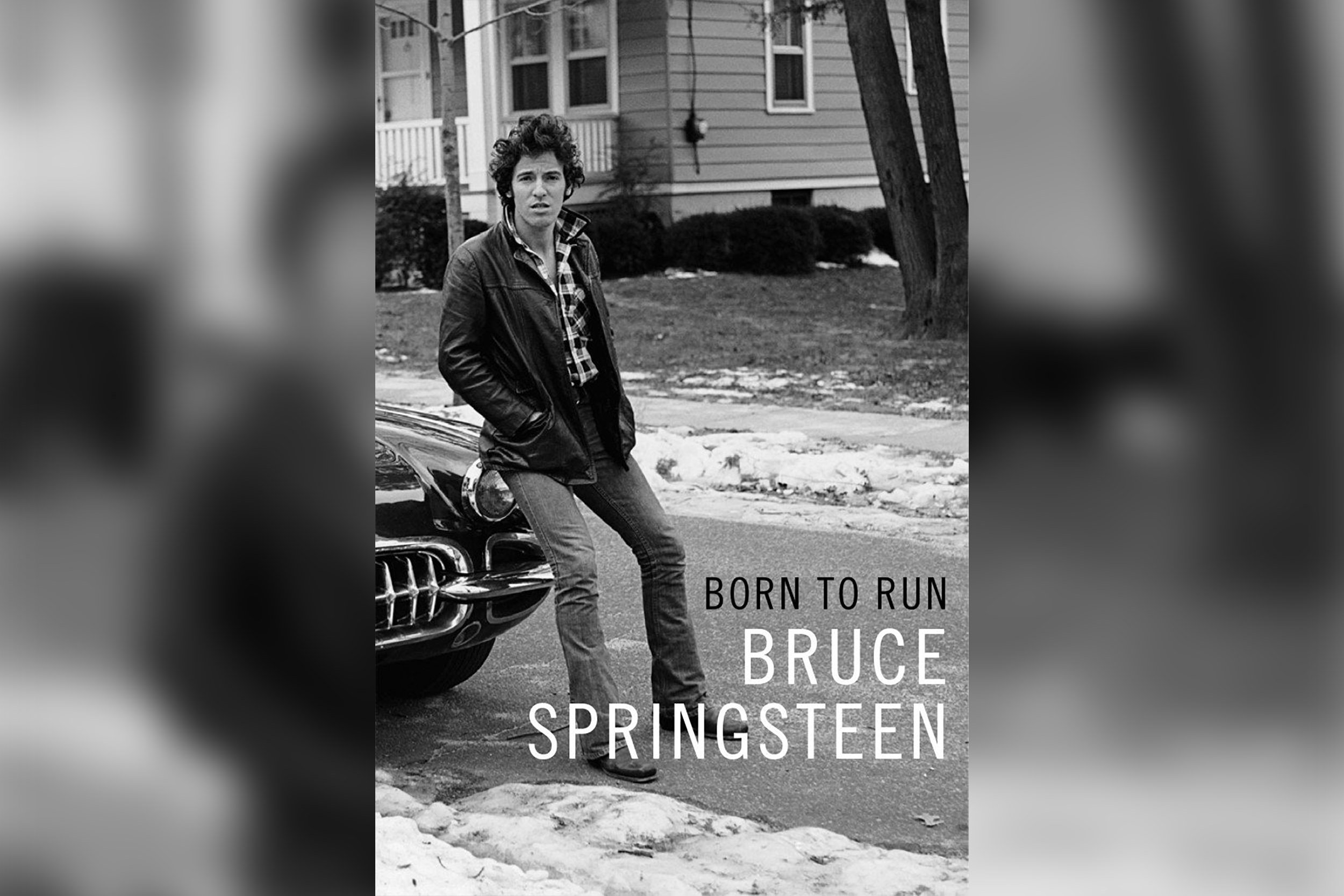 Bruce Springsteen fans will soon be able to immerse themselves in the pages of their idol's life, as written by Springsteen himself. The musician's autobiography, titled Born to Run after his 1975 album and song of the same name, is due for release September 27, publisher Simon & Schuster announced Thursday.
"Writing about yourself is a funny business," Springsteen writes in the book, according to a news release posted to his website as well as the publisher's. "But in a project like this, the writer has made one promise, to show the reader his mind. In these pages, I've tried to do this."
Springsteen, a New Jersey native, has released dozens of studio, live and compilation albums throughout a career that's spanned more than four decades to date. His first studio album, Greetings From Asbury Park, N.J., came in January 1973, and his most recent, High Hopes, was released 41 years later, in January 2014. The autobiography announcement comes in the midst of his River tour, which began last month after the release in December of his box set The Ties That Bind: The River Collection.
The singer/songwriter has been working on his autobiography since 2009, when he performed at the Super Bowl halftime show with his E Street Band.
In Born to Run, Springsteen writes about "growing up in Freehold, New Jersey, amid the 'poetry, danger and darkness' that fueled his imagination," according to the release. "He vividly recounts his relentless drive to become a musician, his early days as a bar band king in Asbury Park and the rise of the E Street Band," the statement continues. "He also tells for the first time the story of the personal struggles that inspired his best work, and shows us why the song 'Born to Run' reveals more than we previously realized."
Simon & Schuster will publish the book in hardcover, e-book and audio formats in the United States as well as in the U.K., Canada, Australia and India, while rights have been sold to other publishers in at least nine additional countries.
"This is the book we've been hoping for," Jonathan Karp, publisher of Simon & Schuster, says in the release. "Readers will see their own lives in Bruce Springsteen's extraordinary story, just as we recognize ourselves in his songs."