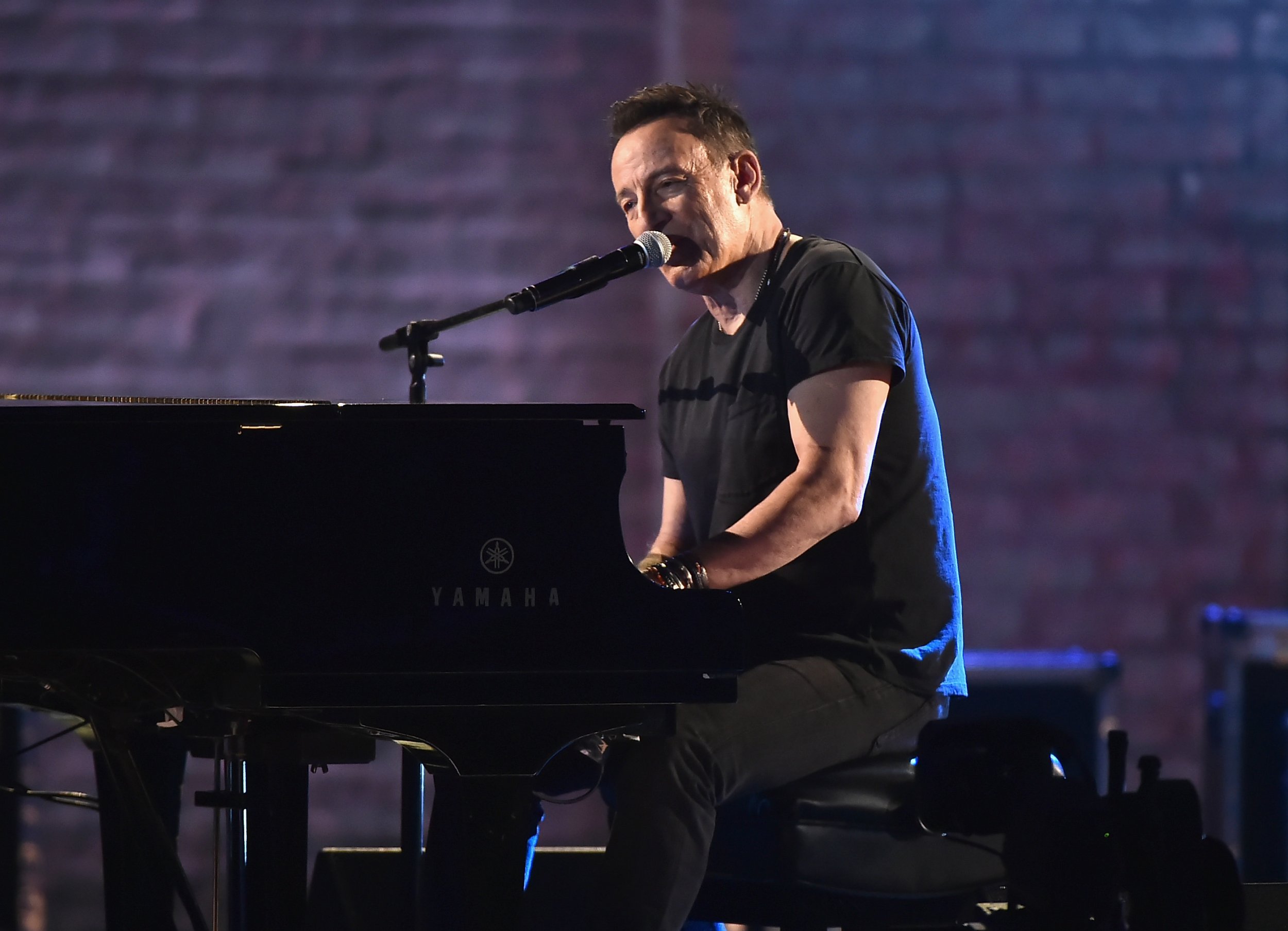 On Sunday, Bruce Springsteen turned 69 and after years in the music business, his music has served as the soundtrack to films, first dances at weddings and inspired generations. While he's been in the public eye for the majority of his adult life, there are still a few facts about "The Boss" that may be surprising.
Since "Born to Run" was released at the number three spot, every album Springsteen has released since has been in the top 10. However, the famed musician has never had a single claim the number one spot on the charts.
Commonly known as "The Boss," Springsteen's nickname has nothing to do with his rockstar status and The Irish Times reported it originated when he was working with a band called Earth. He was assigned the task of collecting fees from club owners and distributing it to band members.
The first car Springsteen ever owned was a 1950 Corvette, which he purchased with his first royalty check from the "Born to Run" album, according to New Musical Express.
When director Jonathan Demme asked Springsteen to write a song for his upcoming film Philadelphia, Springsteen told People that he tried for a few days to come up with a song, but the inspiration wasn't there.
Figuring what he had wasn't what Demme wanted, he sent the track to the director anyways. In return, Demme sent him the opening sequence of the film, featuring Springsteen's song "Streets of Philadelphia" and told the musician he thought it was "great."
Springsteen won a Tony this year for Springsteen on Broadway, has 20 Grammys and previously won an Oscar for his song, "The Streets of Philadelphia." If Springsteen manages to score himself an Emmy, he'll join an elite group of people to win all four of the major awards.
Springsteen has certainly influenced both the musical world and for some people, his lyrics have become intertwined in their memories of life's pivotal moments.
10 Bruce Springsteen Quotes:
"Nothing matters in this whole wide world when you're in love with a Jersey girl." –"Jersey Girl"
"It's a town full of losers. I'm pulling out of here to win." –"Thunder Road"
"First, you write for yourself … always, to make sense of experience and the world around you. It's one of the ways I stay sane. Our stories, our books, our films are how we cope with the random trauma-inducing chaos of life as it plays." –Bruce Springsteen
"Poor man wanna be rich, rich man wanna be king and a king ain't satisfied 'til he rules everything." –"Badlands"
"The best music is essentially there to provide you with something to face the world with." –Bruce Springsteen
"Everything dies baby that's a fact, and maybe everything that dies someday comes back." –"Atlantic City"
"The great challenge of adulthood is holding on to your idealism after you lose your innocence." –Bruce Springsteen
"It ain't no sin to be glad you're alive." –"Badlands"
"We honor our parents by carrying their best forward and laying the rest down. By fighting and taming the demons that laid them low and now reside in us." –Bruce Springsteen
"Blind faith in your leaders can get you killed." –Bruce Springsteen