Bruce Springsteen has reacted to a recent slight from President Donald Trump, saying Trump "doesn't have a grasp of the deep meaning of what it means to be an American."
The legendary "Born in the U.S.A." singer was asked about the president recently referring to him as "little Bruce Springsteen" at a rally in an interview with CBS This Morning's Gayle King.
In the interview—which aired Friday on CBS—King asked Springsteen: "You surprised that he's trash-talking you after all this time?" Springsteen responded: "Not really. Anything's possible."
King and Springsteen, 70, then spoke about of concerns about the "direction of the country" under Trump.
"It's just frightening, you know?" said Springsteen. We're living in a frightening time. The stewardship of the nation is—has been thrown away to somebody who doesn't have a clue as to what that means. And unfortunately, we have somebody who I feel doesn't have a grasp of the deep meaning of what it means to be an American."
At an October 10 rally in Minnesota, Trump made jibes at Springsteen, Jay-Z and Beyoncé for supporting Hillary Clinton in the 2016 presidential election.
The president claimed that Clinton's campaign used the A-list stars to boost attendance at his rallies. However, "I didn't need Beyoncé and Jay-Z. And I didn't need little Bruce Springsteen and all of these people," said Trump of his own rallies.
Trump claimed at the rally that Clinton leveraged stars such as Springsteen at her events and "what happens is they leave and everyone leaves with them, and she's still speaking in front of the same lousy crowd. Craziest thing I've ever seen."
Springsteen did perform at a Clinton election rally in Philadelphia right before the November 2016 election, but there is no evidence to support Trump's claim that the crowd left when the singer ended his set.
In a September 2016 interview, before Trump was elected, Springsteen had choice words for the businessman-turned-politician, labeling him a "moron." Springsteen told Rolling Stone: "Well, you know, the republic is under siege by a moron, basically. The whole thing is tragic. Without overstating it, it's a tragedy for our democracy."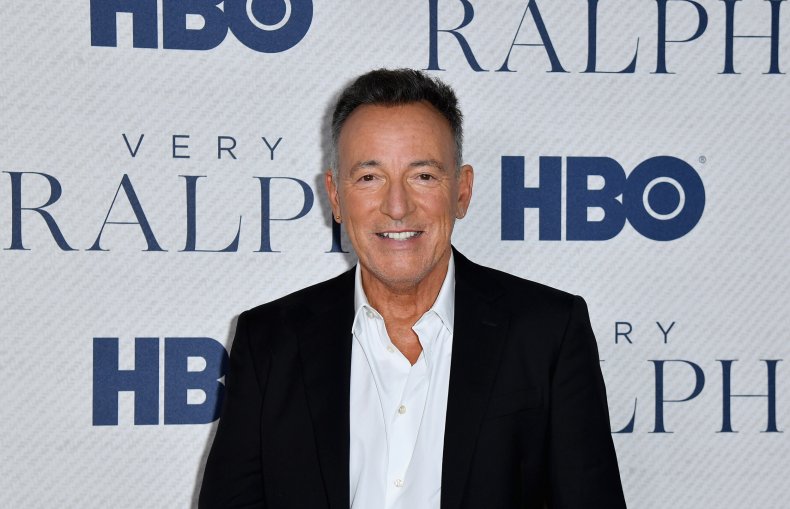 In an interview with Esquire last November, Springsteen said he feels Trump has divided America and that the president "has no interest in uniting the country, really, and actually has an interest in doing the opposite and dividing us, which he does on an almost daily basis."
"So that's simply a crime against humanity, as far as I'm concerned. It's an awful, awful message to send out into the world if you're in that job and in that position," Springsteen added.