'Bruce Springsteen's Letter To You': How to Watch The Boss' New Film Online
Bruce Springsteen's Letter to You is a new movie from The Boss, filmed to accompany his new album of the same name, his first with The E Street Band in six years. Whereas his previous film Springsteen on Broadway was released on Netflix and his directing debut Western Stars made it to cinemas, Letter to You will be the latest major movie to stream exclusively on Apple TV+.
Luckily for Springsteen fans, there are a number of ways to watch Apple TV+ online for free, and if none of those work for you it is among the cheapest of all the streaming services.
In fact, you may already have a year's free Apple TV+ and not realize it. Anyone who has bought a new (or refurbished) iPhone, iPad, iPod touch, Apple TV or Mac from Apple since the streamer late last year has the chance to subscribe to an entire year of Apple TV+ for free for up to five family members. This has to be claimed, however, within three months after setting up your new device.
For those who want to watch Bruce Springsteen's Letter To You for free but have not bought a new Apple device recently, the movie can be watched via a free trial. Apple TV+ offers seven days for nothing for new subscribers.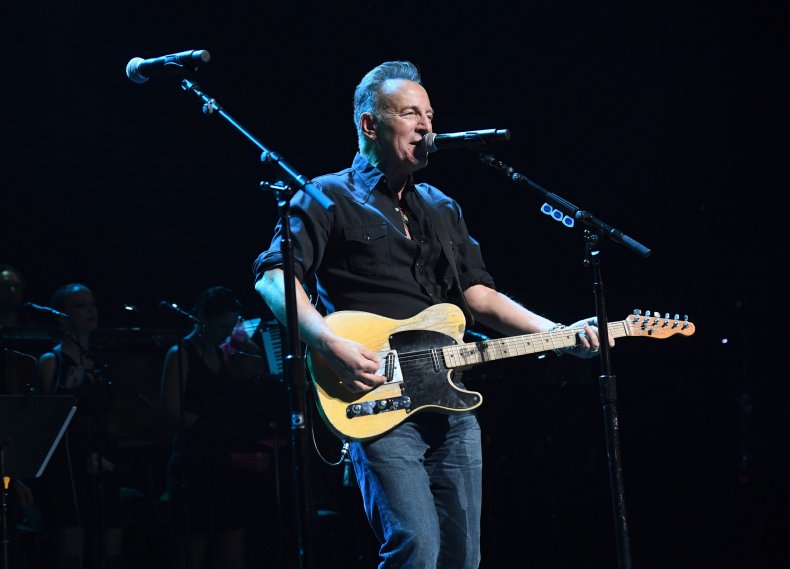 This allows viewers to watch not only Letter to You but also the rest of the streamer's catalog. This includes originals like The Morning Show and Visible (voted one of the year's best TV shows so far by Newsweek) as well as original movies like Beastie Boys Story, a film about the iconic band directed by acclaimed director Spike Jonze, plus the new Sofia Coppola movie On the Rocks.
After the free trial, Apple TV+ costs $4.99 a month. It can, however, it soon will be able to buy as part of a bundle with other Apple software, a deal the company calls Apple One. For $14.99 a month, subscribers can get Apple Music, TV+, Arcade, and 50GB of Cloud storage for one person. For $19.99, they can get the first three plus 200GB, all of which can be shared with up to five people. The $29.95 package, meanwhile, offers up to five people the first three services, 2TB of Cloud storage, Apple News+ and, later in 2020, Apple Fitness+.
As for what fans can expect from Letter to You, an Apple TV+ synopsis calls it, "a tribute to The E Street Band, rock 'n' roll, and the way music has shaped Bruce Springsteen's life, this documentary captures Bruce reflecting on love and loss while recording with his full band live in the studio for the first time since Born in the U.S.A."
Bruce Springsteen's Letter to You is released Friday, October 23 on Apple TV+.