Bruce Willis's Birthday: His 15 Best Movies Ranked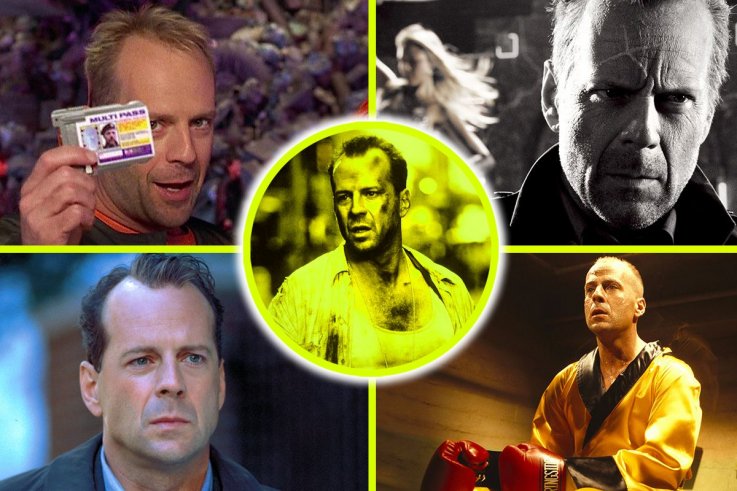 Bruce Willis, who turns 64 today, was a 29-year-old bartender and off-Broadway stage actor when he pulled off the kind of coup every Hollywood hopeful dreams of—getting picked out of 3,000 auditionees to play the lead role alongside Cybill Shepherd in the TV show Moonlighting, which became an instant hit.
A man of many talents—the New Jersey native had previously worked in a chemical factory and as a security guard—Willis soon became a household name. Alongside acting, he tried his hand at music too, having a moderate hit with his 1987 debut album "The Return of Bruno."
Sadly for soft rock fans, Moonlight was a bigger hit than his album, and a movie career soon took off. He starred in two forgettable movies before landing the iconic role of John McClane, the wisecracking, hardboiled cop in 1988's Die Hard. Despite being an unknown only three years previously, Willis commanded what was then an astronomical fee of $5 million for the movie. Die Hard made Willis an A-list star, establishing the blue-collar everyman image that still gets him parts today.
He kept his status as a box office draw, appearing in other action movies and Die Hard sequels, as well as box office mega franchises like Look Who's Talking. But Willis really got to shine when he was cast in the Tarantino indie classic Pulp Fiction, playing the washed-up boxer Butch Coolidge. His vivid, nuanced performance got rave reviews: "The days when Newsweek could scoff 'Bruce Willis in a great movie?' may be behind him, thanks to the extraordinary reviews for Pulp Fiction," Jill Gerston wrote in The New York Times [sorry, Bruce].
Although his primary fare remained action films, some of his post- Pulp Fiction roles gave him more complex material with which to show off his acting chops. He appeared in the 1995 neo-noir 12 Monkeys and the 1999 mega-hit The Sixth Sense.
In 2012 he made an unexpected appearance in Wes Anderson's twee indie universe via Moonrise Kingdom. That's not to say he doesn't choose some bad projects—2015's Vice went straight to video, while 2018's Reprisal has an impressive zero percent approval rating on Rotten Tomatoes.
As Willis turns 64, Newsweek looks at critical aggregation websites Rotten Tomatoes, Metacritic and IMDb to find the 15 best movies of his career so far.