Difference Between Aphasia, Dementia Explained After Bruce Willis Diagnosis
Bruce Willis is stepping away from his acting career following an aphasia diagnosis, according to an Instagram post by his daughter, Rumer Willis.
The action star is perhaps best known for his role as John McClane in the Die Hard film franchise. "This is a really challenging time for our family and we are so appreciative of your continued love, compassion and support," Rumer wrote.
Willis' diagnosis appears to have prompted Google searches for the difference between aphasia and dementia. Speaking to Newsweek, several experts have explained the two conditions.
Aphasia is a language disorder that's caused by damage to the brain. It leaves a person unable to communicate effectively with others.
There are many causes of aphasia. Sometimes the condition can be caused by a stroke, but it can also be caused by a brain tumor, head injury, or an infection.
Dementia is another medical condition that affects cognitive abilities, including the ability to communicate.
The difference between the two is that aphasia is a symptom—communication difficulty—whereas dementia is a wider umbrella diagnosis for cognitive decline.
"Aphasia is the loss of language abilities due to brain damage, which affects the ability to use words including speaking, understanding speech, reading and writing," Professor Marian Brady, director of stroke rehabilitation research at Glasgow Caledonian University in the U.K., told Newsweek. "Dementia is an umbrella term for general cognitive decline of which one aspect may be language problems."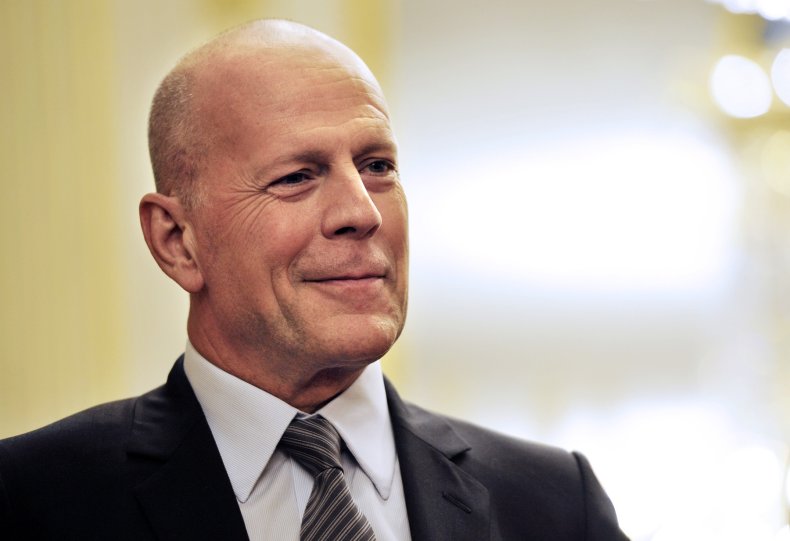 While dementia affects cognition—the ability to think and acquire knowledge—aphasia in itself doesn't do that, Katerina Hilari, professor of acquired communication disorders at City, University of London, told Newsweek.
In fact, many people with aphasia have full capacity to make decisions for themselves, though the ability to process the information required to make that decision or to communicate that decision to others might be a challenge, Brady added.
Who Should Be Concerned About Aphasia?
Both Hilari and Brady highlighted that it's common for people to have difficulties recalling words sometimes, especially as they grow older.
However, if people notice difficulties speaking or understanding spoken or written words after a head injury or stroke, then this should be highlighted to a neurologist or speech and language therapist, Brady said.
"If there has been no neurological event but the problems finding the correct word are increasing in frequency, then you should discuss this with your doctor and they will be able to advise you and refer you to the appropriate specialist if required," Brady added.
"If you are worried about a loved one that appears to be having frequent problems with language use that are increasing over time, then it is important to discuss those challenges with the person."
Sarah Northcott, senior lecturer in the Division of Language and Communication Science at City, University of London, echoed the point. She told Newsweek: "If someone is worried they may have aphasia, I would advise them to seek support and advice from a healthcare professional."
Available Treatments
Treatment for aphasia is dependent on its cause, said Ivan Koychev, an NHS consultant psychiatrist and senior clinical researcher at the University of Oxford.
"For example, rehabilitation after stroke, operation for a tumor or treatment of an underlying infection can improve the symptom," Koychev told Newsweek. "Some causes, like Alzheimer's or frontotemporal dementia, are yet untreatable but new therapies are being developed for both conditions."
Speech and language therapy is also available to help people who are diagnosed with aphasia, and may help them find ways to communicate better.
"For example, after a stroke, speech and language therapy can work with people on exercises that may help recover their language," said Northcott. "Speech and language therapists can also support people to work out different ways to communicate, and help them to build confidence in living with their aphasia."
Research is ongoing to develop a better understanding of the optimal amount of therapy required to make language gains, with one project suggesting that the best gains for understanding language were seen when people had more than nine hours of therapy each week, Brady said.
Update, 3/31/22, 10:02 a.m. ET: This article has been updated to clarify information attributed to Professors Brady and Hilari.