Former Nazi Camp Guard to Go on Trial Accused of Contributing to the Killings of 5,230 Prisoners
A 92-year-old man accused of playing a role in the deaths of more than 5,000 prisoners in a Nazi death camp is to go on trial in October.
Bruno Dey was an SS guard at the Stutthof camp in present-day northern Poland, from August 1944 to April 1945.
Accused of having contributed to the killing of 5,230 prisoners, he said he is not to blame because he feared for his own life and so could not escape, even though he knew of the atrocities being carried out, Die Welt reported.
Dey insists he was never a Nazi and only ended up in the SS-Totenkopfsturmbahn (Death's Head Battalion,) which ran the camp, because of a heart disease.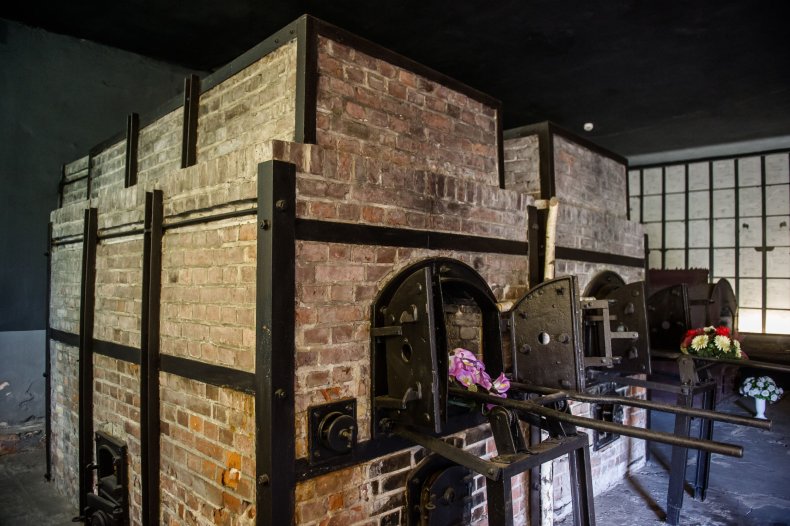 He described to Die Welt how he did see "emaciated figures, people who had suffered," but insists he is not guilty, replying "what use would it have done? They would have just found someone else."
Despite his advanced age, Dey will be tried by a juvenile court in Hamburg because he was 17 when he first worked at Stutthof. His trial will start on October 17 and he will face 5,230 counts of accessory to murder
His poor health will mean no more than two two-hour sessions will be held per week.
Efraim Zuroff of the Simon Wiesenthal Center, said that it was right to try Dey.
"The passage of time in no way diminishes the criminal responsibility of those guilty of aiding and abetting the implementation of the Final Solution," he told the Jerusalem Post.
Zuroff credited a change in policy brought in ten years ago which means that anyone who served in a death camp or mobile killing units can be prosecuted in Germany based on service alone.
Previously, a trial required proof that a Nazi had committed a crime motivated by racial hatred.
"The Wiesenthal Center has assisted in the recent cases of two Stutthof guards by locating more than 20 survivors of the camp, most of whom are currently residing in Israel," he added.
Stutthof was near what was then Danzig, now Gdansk in Poland. It became a concentration camp in 1942 and by the time it was liberated by the Soviet Army on 9 May 1945, more than 65,000 people had died.
The case is likely to to be one of the last trials involving Nazi war crimes, the Times of Israel reported.
In April, a German judge suspended the trial of a former concentration camp guard, who also worked at Stutthof, after the 95-year-old defendant was hospitalized with heart and kidney problems.