Former Brazilian Goalkeeper Bruno Fernandes Returns to Prison to Finish Sentence for Murder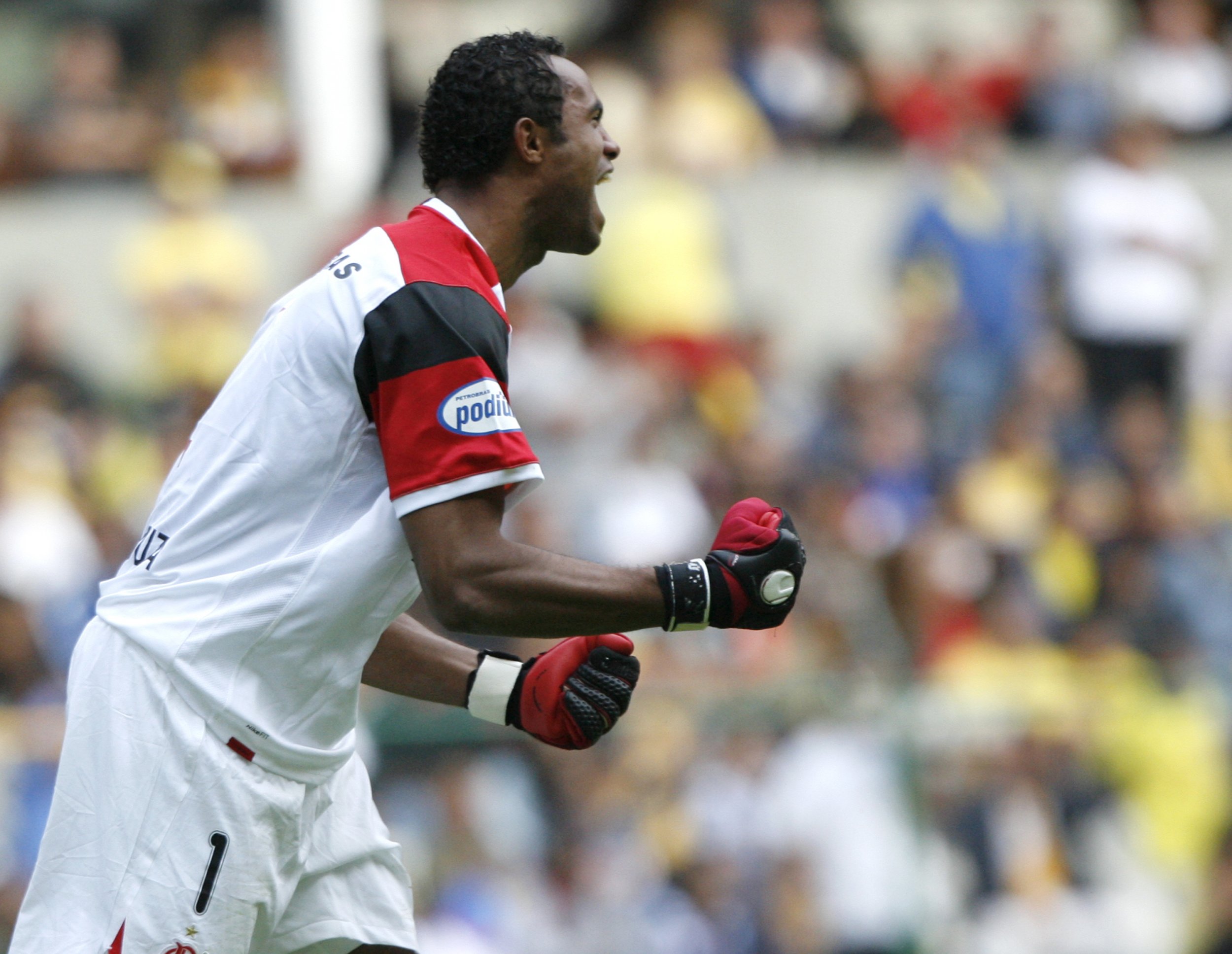 Brazil's Supreme Court has ordered the rearrest of goalkeeper Bruno Fernandes, who was convicted of conspiring in the gruesome murder of his ex-girlfriend Eliza Samudio.
Fernandes, 32, played professionally for Flamengo and Atlético Mineiro in Brazil before he was arrested in 2010 for his part in the murder of Samudio, who wanted him to pay child support for their son. Fernandes confessed to conspiring with friends who strangled Samudio; prosecutors said her body was then cut up and fed to dogs.
Fernandes was sentenced to 22 years' imprisonment in 2013 but a judge's ruling in February 2017 allowed him early release on parole after serving fewer than seven years of the sentence. Boa Esporte, a Brazilian second-division club, signed him on March 10, leading to protests and several sponsors withdrawing their support of the team. Fernandes was released, according to The Guardian, because of a seven-year delay in ruling on his appeal.
Now, according to the BBC, the Supreme Court has ordered Fernandes back to prison "with immediate effect," the court said in a statement.
Rodrigo Janot, Brazil's attorney general, argued successfully that Fernandes' lawyers were also responsible for the delays.
Speaking to local media in Brazil, Sônia Moura, Samudio's mother, expressed her happiness at the new verdict. "I felt relief because it is very revolting [the way] he was released and the way he left, laughing," Moura said.