Brussels Attack Scare Triggered by 'Suicide Belt' Filled With Salt and Cookies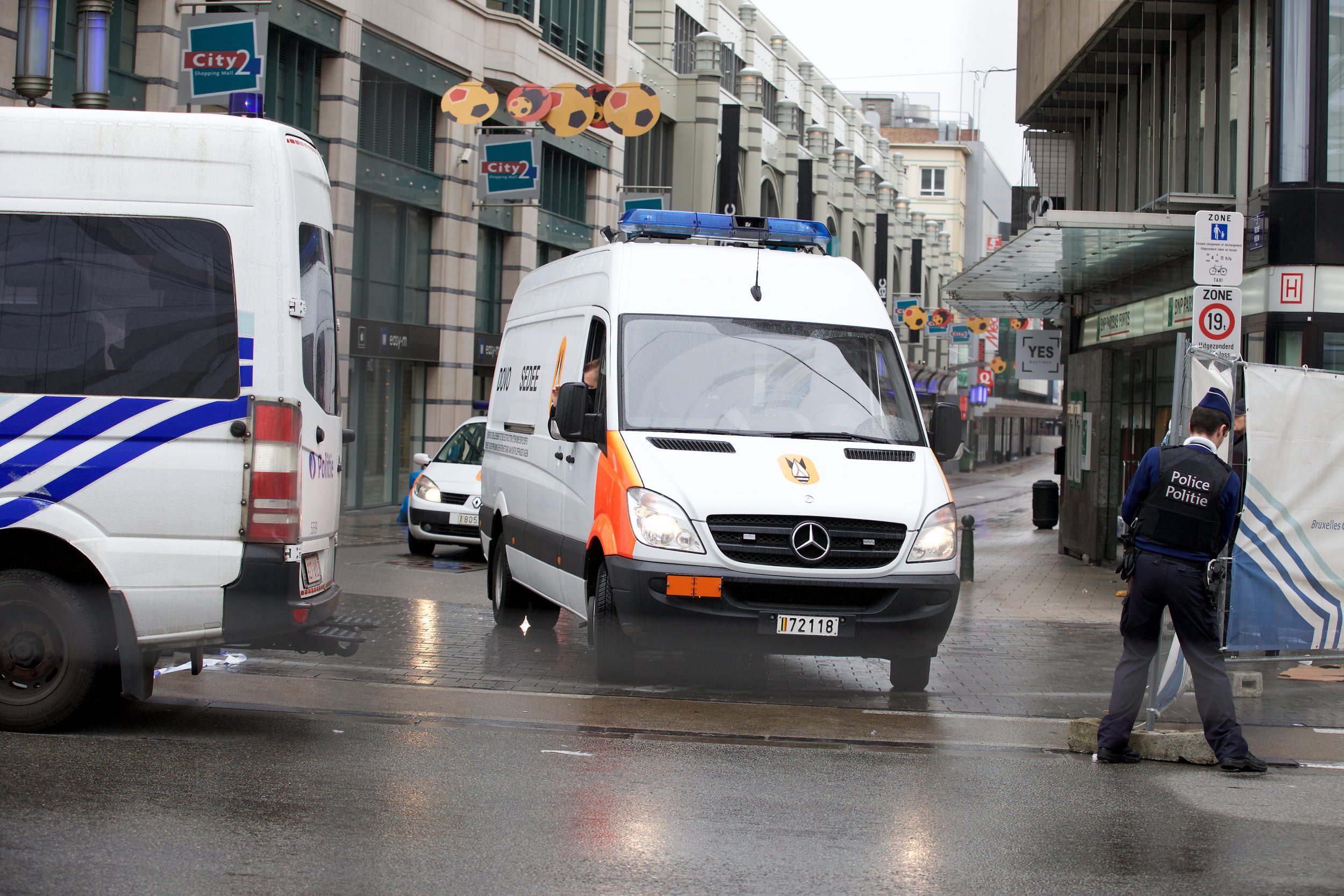 Belgian prosecutors said Tuesday that the male suspect at the center of an anti-extremism operation at a shopping center in Brussels was carrying a fake suicide belt filled with cookies and salt.
The suspect, identified only as J.B., called Belgian police at 5.30 a.m. on Tuesday morning, alleging that he had been abducted and forced to carry out a suicide blast, with the explosive to be detonated by another party.
The hoax forced the City2 shopping center in the Belgian capital to lockdown and Belgian security services into a mass counter-extremism operation amid fears that he was to detonate the explosive device. But it only contained foodstuffs, rather than explosive material.
"He is being questioned at the moment," spokesperson for the Brussels prosecutor's office, Ine Van Wymersch, said. "There were no explosives."
The Belgian prosecutor's office said that the 26-year-old man in question had a criminal record, with some of his offenses connected to psychiatric issues. Belgian Prime Minister Charles Michel said that Belgian security services were still "extremely vigilant" despite the hoax.
Brussels and Belgian security services remain on high alert after the triple suicide bombing at an airport and a metro station in the city in March, leaving 32 people and three perpetrators dead.
The arrest of Paris attacks fugitive Salah Abdeslam in a raid on the Brussels district of Molenbeek sparked his jihadi network into the accelerating their planned attack on the city. Further arrests have been made in connection with the attacks as Abdeslam network began to be uncovered by police raids.
Last week, Belgian prosecutors charged three men with "attempted terrorist murder" and the "participation in the activities of a terrorist group" in raids across Belgium. The security alert level for Brussels remains at 3, one below the maximum threat level.