Brussels Attacks on Zaventem Airport and Maelbeek Metro Station: In Pictures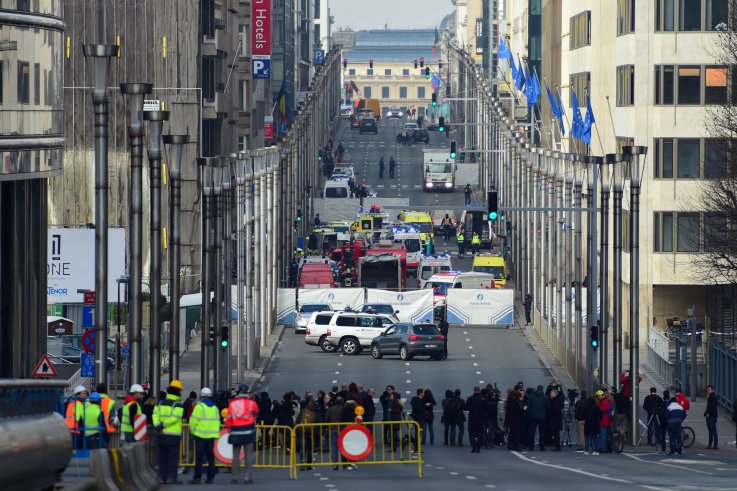 Updated | At least 30 people are dead following a suspected suicide bomb attack at a Brussels airport and an explosion at a metro station, according to reports. Two blasts hit the departures hall of Zaventem airport just after 8 a.m. local time on Tuesday. Shots were fired and Arabic was shouted beforehand, according to Belgian news agency Belga.
The airport's departures terminal was quickly evacuated. A photo posted on social media showed significant damage inside the building. Belgian prosecutors suspect a suicide bomber of carrying out the airport attack, the BBC reports.
A third explosion has been reported at the Maelbeek metro station, in the center of the city near the European Union institutions, where smoke was seen emerging from the station. The city's subway system is being suspended, according to its operator.
Fourteen people died and 81 were injured in the airport explosions, Maggie de Block, the Belgian health minister said, according to The Guardian. The Belgian metro operator, STIB-MIVB, and emergency services said 20 people were killed in the Maelbeek metro station blast, and a further 55 people were injured, including 10 critically.
Correction: An earlier version of this story indicated that 34 people died in the Brussels attacks. The number of people dead is currently unclear.