Brussels Attacks: Airport Re-Opening 'On Hold'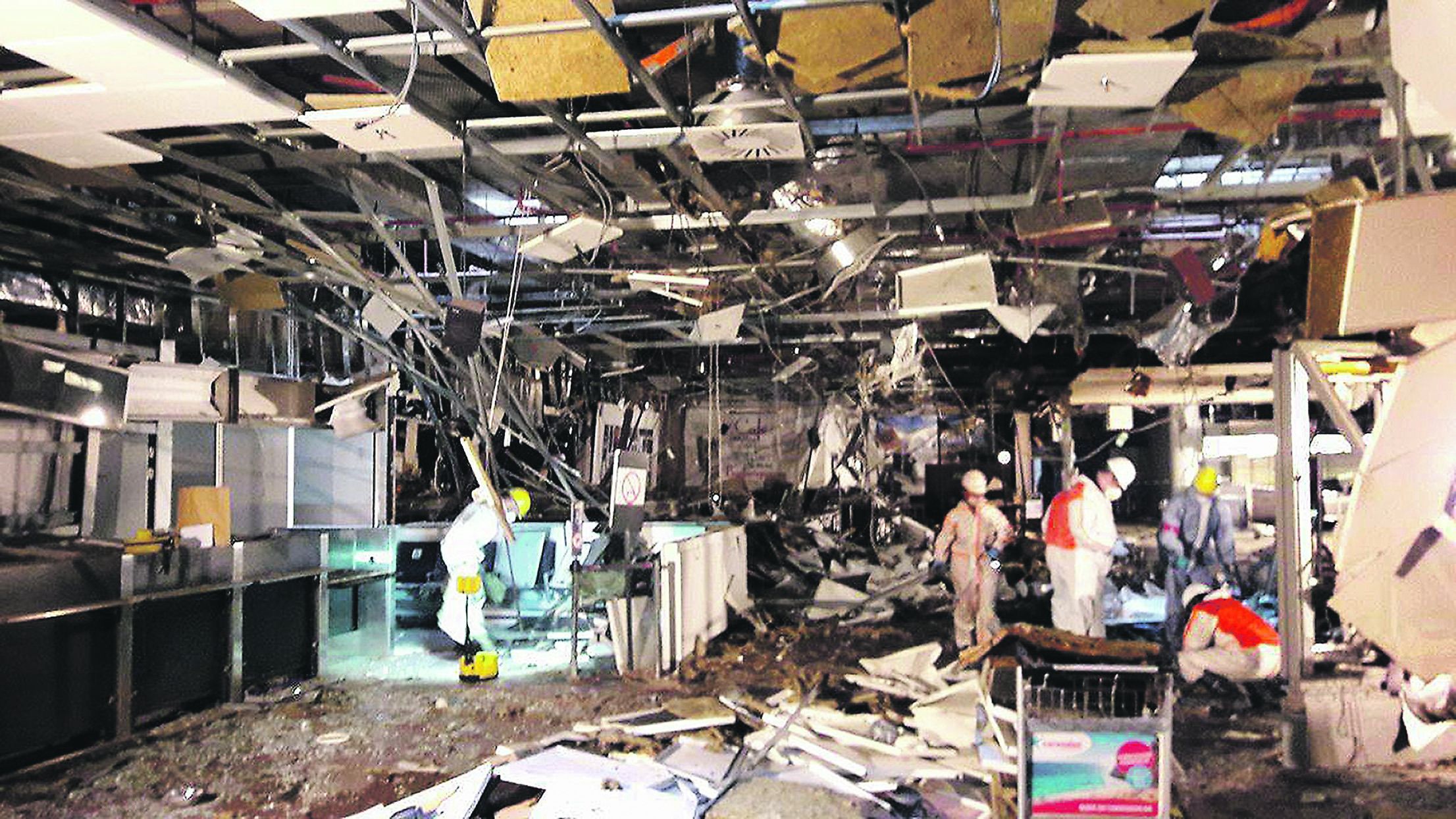 The partial re-opening of Brussels airport in the wake of last week's attacks have been put on hold following a strike over safety, according to reports.
Zaventem Airport has been closed since a twin suicide bomb attack struck its departures hall on March 22, part of attacks on the Belgian capital's infrastructure by Islamist militants which left 31 dead.
The airport was set to re-open on Friday evening, but airport police, represented by the SLFP union, say security measures in place for the opening were insufficient, the BBC reported.
Vincent Gilles, president of the SLFP, said: "We are on strike because of what happened on March 22—we cannot continue as if this day has not happened.
"The police feel the security measures put in place by the airport company are insufficient for those who work and use the airport."
The airport's operator had previously said that a partial opening would be possible on Friday once a temporary check-in system had been prepared. On Friday they said the strike would render this impossible.